Tea and Social Media for Business October 17
For Lancaster County, PA and surrounding area business persons!
Join us for a evening of tea and business marketing learning at, the Tea and Social Media for Business event at the Spice and Tea Exchange in downtown Lancaster.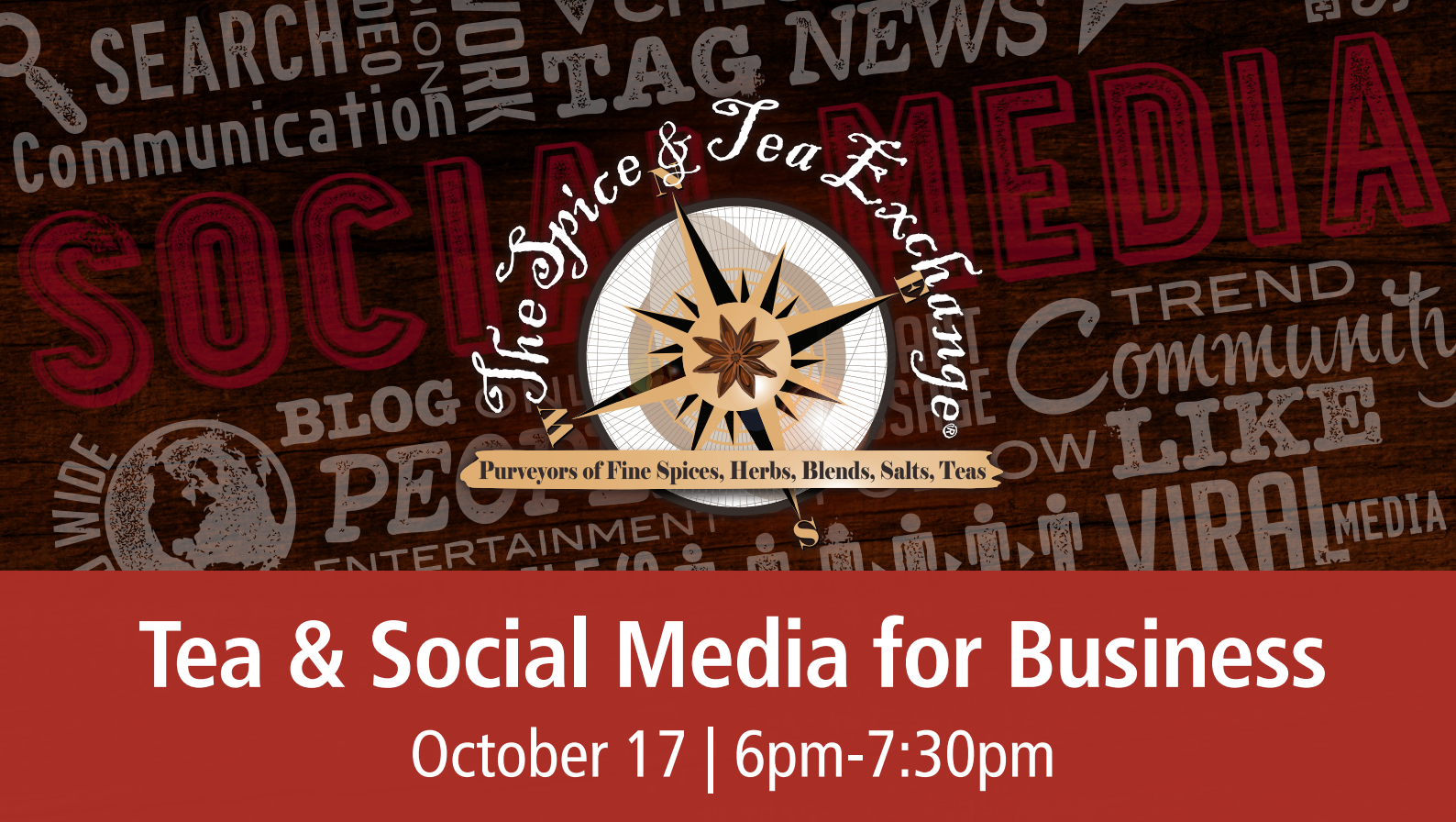 WHERE:  20 W. Orange St. Lancaster, PA 17603
COST:      $10
WAYS TO REGISTER: Call 717-394-4328, In-Store, or Online
Social Media for Business Training Event:
Taking Your Social Media Marketing to the Next Level
Facebook Pages, Twitter, Instagram and more have become a regular marketing tool for businesses and organizations to interact with customers, clients and more.  Join me at the Tea and Spice Exchange in Lancaster City to learn how to go deeper and get better results with your Social Media marketing.
I will discuss a variety of items including:
Growing leads with Facebook
Maximizing Facebook & Instagram posts with targeting
Getting in front of more fans with video
Generating more qualified leads for $1 per day
Driving traffic back to your website
How, when, and what to post
Why regular, engaging visual posts are critical
This is an ideal workshop for marketing managers, small business owners, social media managers, retailers and product or service businesses.
Cost is $10 per person.
To register and join us at the Tea and Spice Exchange for this marketing event, call, register in-store ahead of time or complete form below….
Oops! We could not locate your form.