Ten Tips To Hire An SEO Agency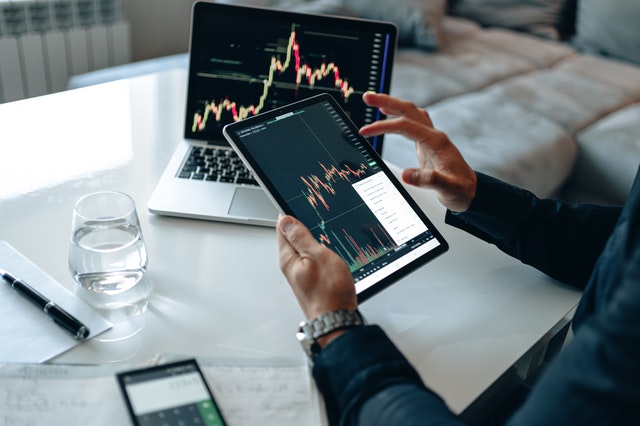 In this digital era, a business's long-term viability is directly proportional to its online presence. And when firms neglect this crucial business aspect, their brand performance depletes along with their overall profits. Given the power of online search engines to connect billions of users and websites, having an SEO-friendly website can be the swiftest way to high traffic and brand recognition. For this purpose, hiring an SEO agency can significantly enhance your website's user-friendliness and current performance. However, with the demand for SEO services peaking each day, choosing a reliable agency might be challenging. 
Below we provide some tips to assist you in this selection process. Read along to identify how to hire the most proficient SEO experts that cater to all your digital marketing needs.
Know Your Needs
The first step in your hiring process should be to identify your marketing needs. Some websites require an annual SEO audit, whereas others might be looking for link-building services or PPC management. Similarly, your brand might want to improve its ongoing SEO or content marketing, among the plethora of other SEO services. 
Additionally, your firm can have more specifically defined goals, such as an annual 40% increase in revenues or a 50% boost in your total leads. To get the best offer from an SEO firm, you first need to figure out what you want.
For instance, if your needs revolve around integrating link building into your SEO strategy, LinkBuilding HQ link building company might be worth consideration.
Check Their Reliability
To judge if your chosen agency is up-to-par, see if they can provide you with a site evaluation guide. Experienced SEO personnel will be able to analyze your site using just your design layout and current rank. Moreover, they must be capable enough to audit your website before they present their service proposal. 
All these processes help your website climb up the search engine ladder for a better rank. Plus, a good agency will be willing to offer appropriate advice regarding web design, web content, site performance, and site security.
Overall Talent Of The Agency
What do SEO services usually entail? Besides providing SEO keywords, they include content creation, website development, website design, and optimized marketing. Also, generating a bulk volume of organic traffic requires focusing on a firm's IT consulting, advertising, PR, marketing, among others. It's best to look for an agency that's ready to provide these services.
Ask For Client Testimonials
It's not uncommon for SEO or other service agencies to beat their chest about their past accomplishments. Yet, it would be naïve and harmful for your business to make decisions solely on word-of-mouth. So, what's required here? Simple, you should acquire testimonials of the agency's past clients to determine their SEO services quality.
You can even ask the agency itself about previous customer feedback. It's a red flag if an SEO agency isn't transparent enough to share this information with you. In such a circumstance, you should consider other options. 
Check Design Ability
Another valuable tip for choosing an SEO service is to opt for one that provides well-built websites for businesses. Most brands, like yours, are always on the lookout for ways to make their websites user and SEO-friendly. From a search engine's perspective, the design layout is equally essential as usability when it comes to the site's ranking. Therefore, you can benefit if the agency you choose offers good web design services.
Know The Desired Outcomes
Before employing an agency for your business, consider obtaining a detailed deliverable checklist for the strategy's goals, milestones, and achievements. Also, get a list of the resources and the amount of total expenses for the plan. A reputable SEO agency will already have this aspect of the deal planned out for their clients. They'll keep your target KPIs in mind so they can better achieve your desired outcomes.
Identify Their Techniques And Processes
Let's assume you wish to measure the effectiveness of a firm's services. In that scenario, it's best to inquire about their Key SEO Performance Indicators. Often, SEO agencies aren't allowed to disclose such details for customer confidentiality's sake. Still, they can provide sufficient proof and information for your decision-making. They can do so because SEO firms commonly track and measure all their campaign results. This approach leads them to achieve optimal results through constant improvement in strategies.
Some SEO KPIs or metrics you should look out for include: page views per session, rankings, leads and sales, bounce rate, average page loading time, keyword rankings, organic traffic, and backlinks.
Focusing On Resources and Objectives
There's no shame in having only a rudimentary understanding of social media strategies and SEO. And since only expert SEO consultants possess the perfect knowledge on these topics, you'll probably need to hire them for your brand. And if you want to extract the most benefit from your contract with an SEO agency, setting precise online marketing goals is vital. Search for agencies capable of establishing practical and achievable goals through proper engagement with their clients.
Even if you don't know how to run a successful SEM program, you should learn the basics of business goals. Contrary to popular belief, it takes a lot more than traffic, sales, and ranks to run a successful SEO campaign. Several factors contribute to improving profits and minimizing costs in various departments, such as PR. When it comes to SEO, there's no room for mistakes. Therefore, an SEO firm should be willing to commit all its resources to promote, create, or optimize your website.
Experienced SEO Specialists
In today's tech-driven business environment, being tech-savvy can pay off significantly. And that's what most employees working in global IT outsourcing hubs are known for. When looking for a credible SEO agency, also focus on their specialization or training in technology. A good SEO team will be adequately aware of the online business world. This way, they can add greater value to your site and provide more compelling outcomes.
SEO Best Practice Guidelines
SEO best practices usually refer to Google's Best Practice Guidelines. And anyone on the internet can easily access them. Before going forward with your selection, go through the said guidelines. By doing so, you can grasp some SEO basics and how search engines work, like Google.
In A Nutshell
No business can succeed without making a worthwhile investment in their digital marketing, particularly SEO. Online marketing, including SEO, is a brilliant opportunity for firms to build their brand's online presence and awareness, and drive more traffic to their website. And if your finances don't hold you back, employing professional SEO firms can be the ideal way to expand your business's reach. This article went over some handy tips to select an SEO agency for your brand. These involve identifying your needs, communicating the desired outcomes, checking client testimonials, and knowing SEO best practices.