Ten Ways to Improve Your Facebook Marketing Campaign Today
  By Chad H. Pollitt   Internet Marketing Manager
Internet Marketing Expert
Digital Hill Multimedia, Inc.  

When I first started working on Facebook projects for businesses I treated Facebook like it was just another website. Quickly, I learned that Facebook isn't just another website, it's an ever evolving robust community that four out of five internet users in the US spend countless hours on per week. The Facebook community has its own rules and marketing do's and don'ts versus the rest of the internet.
The below list of tactics took over 12 months of experimenting, implementing, deploying, executing and tracking dozens of Social Media Facebook campaigns for clients to compile. These tactics have allowed my clients to increase their internet visibility, get found, connect and engage, create communities and promote brands. I hope my Facebook "hard-knocks" helps you succeed in your next campaign.
1. Create Networks
Lobby Facebook for your own company or brand network that your employees can join. As far as I can tell, Facebook only requires an email address to associate with that network. The more employees a company has in the network, the more influence and reach that network will have.
http://www.facebook.com/help/contact.php?show_form=add_work
2. Connect Your Blog
If "Content is King" and "Backlinks are Queen" then Blogs are Gods. I recommend to all of my clients to let their Blog power their Social Media campaigns. Through the use of the NetworkedBlogs' Facebook app it's never been easier to connect your blog to your Facebook Business Page.
http://www.facebook.com/apps/application.php?id=9953271133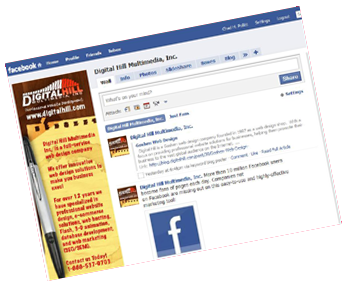 3. Offer a Unique Value Proposition
Why should someone be a "Fan" of your Facebook Business page? If you offer your prospective fans something of perceived value they're much more likely to become a fan. Through numerous Facebook apps you can give away coupons, whitepapers, ebooks, etc. Here's one of my favorites:
http://apps.facebook.com/slideshare
4. Promote Your Brand and Company Through Engagement
Organizations can engage their fans or prospective fans through quizzes, contests, virtual gifts, games and many more. Large brands such as Honda and Outback Steakhouse are two good examples of deployment success. Engagement can be done utilizing dozens of free Facebook apps or through custom development (shameless plug, call me). Below is one of the more popular free apps:
http://www.facebook.com/wildfireinteractive?v=app_4949752878
5. Create Custom Tabs
Every organization is unique in their own way and not all "ready-made apps" can effectively communicate this message. Restaurants may want to lay out their menu, Real Estate Agencies may want to present pictures and contact information for all of their Realtors and manufacturers may want a custom "About Us" page. The above can easily be achieved through the development of a custom tab utilizing FBML (similar to HTML). This should help get you started:
http://www.merchantos.com/makebeta/facebook/facebook-php-tutorial/
6. Leverage the Wall Feed: Go Viral!
Wall feeds are the first thing your fans see when they log in. If you compel them to "Like" or engage with your post, all of their friends will be notified and may follow suite (hence, going viral). Compelling content should only require a little extra effort when planning out your post or maybe even some humor.
7. Leverage Existing Network
Facebook allows users to import thousands of email addresses to communicate directly with their "non-Facebook inbox" to encourage their network to join Facebook if they haven't already or become a friend. You can upload directly from a .CSV file, Outlook, Yahoo! Mail, Gmail, AOL, Hotmail and others. This feature cannot be used by business pages only personal pages so you'll have to be creative with your message.
http://www.facebook.com//contact_importer/invite_popup.php?select_all_by_default=true&callback_element_id=email_list&source=4&client=undefined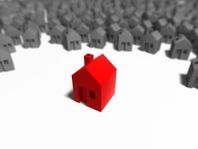 8. Optimize for Search
When building your Facebook Business page you have several opportunities to strategically place keywords. I always recommend utilizing some sort of keyword-branding convention as the name of your Facebook Business page (ex. YourBusinessName – Chicago Plumber). This will allow you to not only be optimized on Facebook for what you do and who you are, but optimized on Google as well. Also, Facebook tends to reward those businesses with the most fans with top placement in their search engine.
9. Get Your Vanity URL
Once your Facebook Business page acquires 100 fans you can create a unique Facebook URL (ex. http://www.facebook.com/YourBusinessNameHere). This will allow you to market your Facebook Business page offline. For the last six weeks Honda has been running television ads sending people to their branded Facebook page via a vanity URL.
Creating a vanity URL that is keyword heavy is worth considering too. If you're a Chicago plumber you may want to consider http://www.facebook.com/ChicagoPlumber. Google may find your content relevant enough to put your Facebook Business page on the first page for the search "Chicago Plumber." Even if your company website is on the first page of Google, having your Facebook Business page on the first page of Google will increase the likelihood of your company getting a click-through while simultaneously taking away a link from one of your competitors.
10. Facebook Advertising (PPC or PPV)
Facebook allows you to advertise a website, business page, group or event. I always recommend the Pay Per Click option over the Pay Per View. Facebook advertising also allows you to market to a specific geography, gender, age, keywords, education level and more. Compared to Google Adwords, Facebook Advertising is much more targeted.
http://www.facebook.com/advertising