The Roadmap to a Career in Graphic Design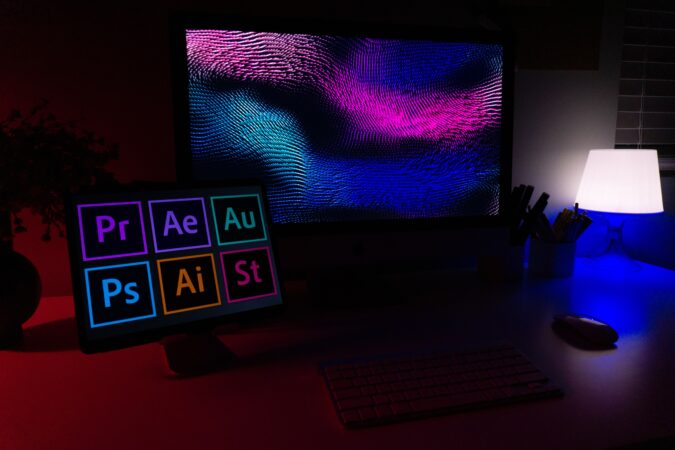 Graphic design is a dynamic field that offers countless opportunities for creative individuals. Whether you dream of designing stunning visuals for brands, crafting engaging user experiences, or creating impactful digital art, a career in graphic design can be fulfilling and rewarding. In this article, we will guide you through the roadmap to building a successful career in graphic design, covering essential steps and valuable insights.
Understanding Graphic Design
To embark on a career in graphic design, it's crucial to have a clear understanding of the field. Graphic design involves visually communicating ideas and messages using various design elements. It plays a vital role in industries such as advertising, marketing, web development, and print media, among others. By grasping the diverse applications and opportunities within graphic design, you can better navigate your career path.
Developing a Foundation
Building a strong foundation in design principles is essential for aspiring graphic designers. Consider pursuing formal education in graphic design or related fields to acquire fundamental knowledge. Alternatively, explore self-study options through online tutorials, books, and design courses. Familiarize yourself with concepts like color theory, typography, layout design, and composition, as they form the backbone of graphic design.
Mastering Essential Software
Proficiency in industry-standard software is crucial for graphic designers. Programs like Adobe Photoshop, Illustrator, and InDesign are widely used and offer powerful tools for creating and manipulating visuals. Invest time in learning these applications through online tutorials, courses, or workshops. Practice regularly to improve your skills and stay up to date with the latest features and techniques.
Building a Portfolio
A well-crafted portfolio is your gateway to opportunities in the graphic design industry. Showcase your creativity, technical skills, and problem-solving abilities through a diverse range of projects. Include your best work, such as logo designs, branding projects, illustrations, and website mock-ups. Tailor your portfolio to your target audience, highlighting projects that align with their needs and demonstrate your versatility.
Networking and Collaboration
Networking plays a vital role in establishing a successful graphic design career. Engage with fellow designers, join design communities, and attend industry events and conferences. Building connections can lead to collaborations, mentorship opportunities, and even job referrals. Connect with professionals through online platforms like LinkedIn and Behance, and actively participate in design discussions and forums.
Specializing and Niche Exploration
As you gain experience, consider exploring different design niches and specializing in specific areas. Specialization allows you to carve a unique niche for yourself and develop expertise in a particular design domain, such as branding, user interface design, motion graphics, or packaging design. Identify your passions and interests to align your career with the areas that ignite your creativity and enthusiasm.
The Importance of Drawing
Drawing skills play a crucial role in graphic design. Drawing helps you develop a keen eye for detail, improve your ability to visualize concepts, and express ideas effectively. Practice drawing regularly, whether it's sketching objects, observing the world around you, or experimenting with different techniques. If you're looking to add a touch of magic to your artistic journey, try following these simple steps on unicorn drawing. Explore traditional and digital drawing methods to enhance your creativity and artistic abilities.
Gaining Practical Experience
Practical experience is invaluable in honing your graphic design skills. Seek internships, freelance projects, or entry-level positions to gain real-world exposure. Practical experience not only enhances your portfolio but also allows you to learn from professionals, work on real client projects, and understand the dynamics of the design industry.
Continuous Learning and Professional Development
Graphic design is a field that constantly evolves, so it's essential to embrace continuous learning and professional development. Stay updated with design trends, emerging technologies, and industry best practices. Explore online courses, workshops, and design publications to expand your knowledge and skills. Be open to experimenting with new tools and techniques to stay at the forefront of the design landscape.
Embarking on a career in graphic design requires dedication, creativity, and a commitment to continuous growth. By understanding the field, developing a strong foundation, mastering essential software, building a stellar portfolio, networking, specializing, nurturing drawing skills, gaining practical experience, and embracing continuous learning, you can pave your way to success. Remember, the journey in graphic design is as exciting as the destination, so enjoy the process, embrace challenges, and let your creativity soar. Good luck on your path to becoming a skilled and sought-after graphic designer!