Tips to Improve Your Online Marketing Campaigns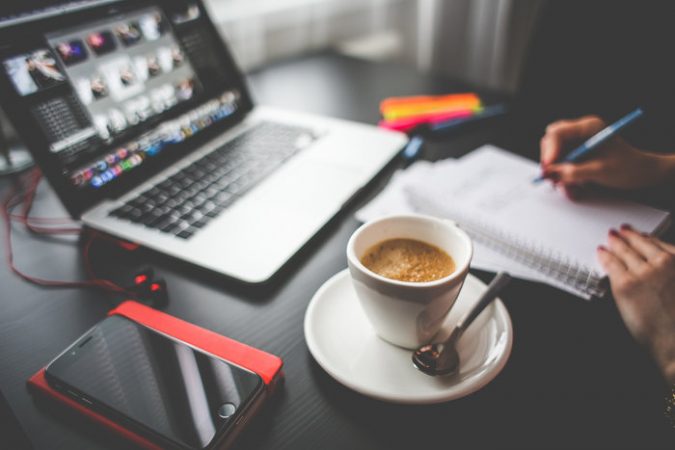 Every profitable business knows the importance of advertising and marketing. Powerful marketing campaigns will boost sales and increase your revenue potential. You can also use marketing strategies to grow brand authority, and build loyalty and trust with your customers.  You should always be looking to improve your online marketing.
That said, advertising and marketing can be a big wasted expense if it is poorly planned and ineffective. Fortunately, developing a strong marketing strategy is not particularly difficult. There are countless ways to boost your marketing efforts. Here are some tips to improve your online marketing campaigns.
Grow your social media presence 
Social media is widely considered to be the most effective tool used in digital marketing campaigns. Social media marketing is an extremely affordable way for businesses to build brand awareness. Additionally it can increase high-quality inbound traffic. Companies can also use social media channels as a convenient way to interact with their customers and develop brand loyalty.
Businesses should maximize their marketing results by being active on social platforms and growing their social media presence. Experts at sproutsocial.com recommend creating an editorial calendar and sticking to a content schedule to ensure consistency across social media platforms. You can also utilize automation software to schedule posts and ensure an active presence on your social accounts. A simple way to ensure that your social media marketing is effective is by hiring a social media professional to manage your online accounts.
Optimize your site for different platforms 
Consumers access and view websites from a variety of different platforms including iPhone, Mac, PC, and tablets. You should test your website to check that it is compatible with multiple devices. This will ensure that all customers have a positive experience while interacting with your brand, regardless of the device they are using. As a minimum, you should make sure that your website is mobile-friendly and optimized to function correctly on various smart screens. You can test the responsiveness of your website using Google's mobile-friendly tool. Additionally you could create a mobile app to provide customers with a faster and more efficient experience, compared to using a mobile website.
Organize your digital assets 
Online marketing campaigns utilize a wide variety of digital content. This includes animation, music, podcasts, videos, and photographs. Organizing and managing a high volume of digital assets can be a demanding and painstaking process. Fortunately, you can make digital asset management much easier by installing a digital assessment management system. This will store all your creative assets on a centralized database and allow your marketing team to access and distribute content instantly. Take a look at this guide from Brandfolder for more details on the advantages of implementing a digital assessment management system in your workplace.
Run regular promotions
Running sales promotions can be an effective way to attract new customers and build visibility online. This should help you secure repeat business and increase revenue potential in the long-run. You can also use sales promotions to convince new or existing customers to try a new product or service. Releasing details of upcoming promotions on your website will help drive traffic by giving customers a reason to visit your site.
Keep in mind that any sales promotions must be well-planned and you must take your sales goals and monetary needs into account. Some popular promotional strategies include offering a free gift with a purchase, giving discounts on products and services, and offering free trials. Make sure that you promote your offer by posting details on your social media accounts and encouraging your followers to share posts. Additionally you can send existing customers a newsletter to make them aware of any upcoming promotions. This will create excitement around your deals. Just make sure your contact list is immaculate. A proper email verifier will not only improve the email deliverability rate but also help save on the marketing campaign.
Hire a quality marketing team
Marketing campaigns can be an effective way to grow your business and increase profitability. However it can be an extremely difficult task if you are doing it yourself. Hiring a skilled marketing team will ensure that your marketing tasks are well-managed and give you more free time to complete other core business activities. You have the option to hire an internal marketing team or outsource this responsibility to a professional marketing agency.
Summary
All modern companies should leverage digital marketing strategies as a way to build brand awareness and extend their market reach. Strong online marketing campaigns will attract visitors to your website. This will then increase your sales and profits. However, for your campaigns to be effective, you must ensure that your marketing strategies are current and tailored to your intended audience. Use these tips to improve your online marketing campaigns and boost your marketing returns today!