Using Outbound Links To Improve Your Website Rankings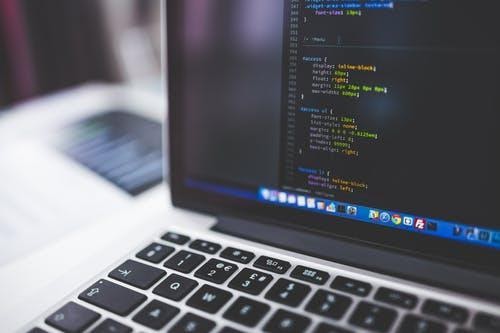 The world around us has turned everything into digital. Almost all companies are relying heavily on technology to run their operations. In the modern world, business practices are mainly conducive to telecommunications. They keep evolving to bring in more profit and give customers a seamless experience.
Marketing has always been the keystone of any business. Business owners come up with creative strategies to lure customers into purchasing their products or services. Today, people spend most of their time on gadgets, and catching their attention online has proven to be very significant. Digital marketing has shaken the world, and companies worldwide are keen to develop online marketing strategies. Innovation has paved the way for different marketing techniques, some of which have proven successful. In contrast, some have helped companies in gaining experience. Digital marketing is now a full-fledged field, and today, it is an expansive one, which encompasses many components.
SEO Made Provisions For Digital Marketing  
Search engine optimization, which people commonly refer to as SEO, is an essential digital marketing component. Businesses strive hard to build powerful SEO techniques. SEO has progressed by leaps and bounds in recent years, and many practices have given ways to several new arenas.
One of the aspects of SEO is outbound links. They are the external links on the websites, which drive users to other sites. The world of the Internet is all about connections. Each time you want to explore a specific website, you need to use the link to access the information.
In the digital world, your website's ranking holds significance. Businesses leave no stone unturned to make sure that the site appears on the initial pages of search engines.  Outbound links are the vital constituents of SEO, and comprehending their use can change your SEO strategy's landscape. Nofollow and Dofollow are the two types of outbound links, and you must understand the difference and use of both. Search engines read these two types of links and rank your website while keeping content and other SEO factors into consideration.
The following are a few ways of increasing your website ranking through the use of outbound links:
1. Outbound Links Build Stronger Associations

People, who are new to SEO and outbound links pose a question: what are outbound links?  And how do they help in creating bonds? The answer is that outbound links also serve as a goodwill gesture, and the goodness never goes unnoticed. When you link an external website in your content, you give the users ways to explore their content. If they like it, there are higher chances of revisiting it.
Your outbound linking may become a source of boosting someone else's website. The website owner will hold your site highly in regards, and chances are whenever the opportunities arise. The owner will try to return the favor by linking your webpage to his content. Besides, this could be the beginning of a new relationship, bringing profit to both websites.
2. Illustrating a Point
The Internet is full of options, and you must have a unique thing to offer, which compels people to explore your site. To succeed in SEO, giving users a one-of-a-kind of content helps increase traffic to your web page. Sharing outbound links, when you give users an exclusive piece of news and elaborate it further, makes them check out your outbound link. Supposedly, your content is in such ways that ignite curiosity in users and pique their interests. They will read further. You can outbound the link where you are elaborating on your facts. It will make users stick to your website and explore it thoroughly.
3. Intensifying Relevancy
One of the critical uses of an outbound link is to improve your relevancy, which helps give you the badge of authorization. Outbound links contain clues about the information, and this, in turn, becomes advantageous for search engines. Domain and target of the outbound link also provide information to the search engines. It helps them determine your niche. Additionally, anchor text gives out an idea about your content, which is extremely helpful in SEO. For instance, if your blog is about makeup products, your anchor text will be around the cosmetic lines. Instead, using the benefits of vinegar as an anchor text would be the wrong choice.
4. Trustworthy Links
Experts suggest that you put in the earnest effort and do your proper research before zeroing down your outbound links. These links help determine your reputation. If you link an authorized webpage as an outbound link, users and search engines will get an insight into your good reputation. Using authentic links enhances your web page's credibility, increasing your loyal readers and customers. Besides, when you link an authorized website, the website owner gets a notification of the link and naturally decides to check your page out. Getting readers of trustworthy websites for your webpage is an incredible way of improving your website's rankings.
5. "Hidden Keywords"
Another effective way of using outbound links to hike up your website's ranking is to make the most of the hidden keywords. These "hidden" keywords are actually your brand name and words associated with it. Aside from anchor text, you must understand trickling down the hidden keywords, which gives better results on a search engine and builds brand trust. Most of the time, people give too much attention to anchor text, and they lose sight of hidden words. Using these words in the title helps gain reputation and display your web page on search engines' initial pages. Ultimately, this drives users to your website.
Conclusion
In this digital age, SEO is on every business owner's mind, and digital marketers are striving hard to devise innovative strategies to grab users' attention. Outbound links are great ways of increasing a website's ranking, but it needs utmost consideration. Using link farms, too many outbound links, or an unauthentic webpage can harm your reputation and decrease your value. Smart use of outbound links can enhance your website's ranking, boost your web page's worth, and help you increase your reader.