Website Launch Announcement: Wire Design Launches a New Website

Wire Design Gets You Connected
Digital Hill Multimedia Inc. is excited to announce the release of a new website for Wire Design – An Indiana Technologies Company.
Wire Design, located in Elkhart, Indiana, has been producing quality wire harnesses for over 30 years. With the ability to build custom made harnesses to their customers' specifications, Wire Design provides any length, gage, and color in TEW and GXL wire. If you have a wire issue, Wire Design has a wire solution.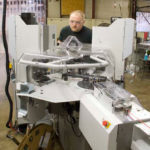 Wire Design's new website is simple yet powerful—and that is exactly what they wanted. Before coming to us, Wire Design faced a common problem that companies encounter; the company website had become outdated and needed refreshing. Our creatives sat down with the client and began crafting a fresh, relevant, innovative, and brand-consistent design that would grow all of the company's digital assets. With the understanding of Wire Design's target audience and brand image, we were able to provide a website design that matched the client's digital desired presence, which would lead to accomplishing their digital marketing and sales goals.
Moreover, this website has a Digital Hill Content Manager System (DH CMS) that gives the client a tremendous amount of control over the website; including by not limited to: page & subpage creation, page ordering & editing, and complete content control.
If your company is looking for a website re-freshening, contact us for a website review.