Website ROI: What's a Website Visitor Worth?
By Chad H. Pollitt   Internet Marketing Manager
Internet Marketing Expert

Digital Hill Multimedia, Inc.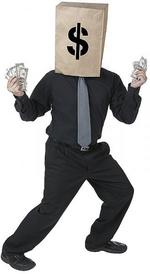 Websites are an intangible asset by their very nature.  In the case of an ecommerce site the intangible can provide the owner of that site with a tangible asset (money for a sale).  This business model in ecommerce is both measurable and trackable while allowing organizations to maximize their return on investment.  Non-ecommerce websites do not provide the same tangible asset (money for a sale).  This makes the prospect of tracking and measuring results for return on investment difficult.  All successful web conversion strategies must define a goal for the website and assign a monetary value to it.  Otherwise, you're just crossing your fingers and hoping people contact you.
The most tangible asset a non-ecommerce site can provide a company is an email address.  Large email databases can be bought and sold on the open market.  Digital Hill does not recommend selling or buying email lists, however it's important to realize their value.  It is recommended that all non-ecommerce websites, microsites and landing pages have one primary goal – lead capture (capture email addresses).
Most companies make the mistake of launching websites without a robust lead capture strategy.  This is critical, because a visitor to your website may never come back again.  However, once the visitor's email address is captured, it is possible to market to that individual at a later date.
Preliminary return on investment numbers can be gathered quickly utilizing average sale figures and identifying the number of new customers from websites and the email internet marketing campaign.  A sale can be identified as a "web sale" by referencing their email address with the purchase.  Over time, you will be able to come up with a new average sales amount for just web / internet marketing sales.  Once that figure is established you can add up the total number of unique visitors to your website and divide it into the total amount of web sales.  This will provide a tangible value to assign a website visitor and is critical in measuring and maximizing website performance.  Once you know that every new visitor to your website is worth $X.XX, you can focus on maximizing traffic.