Website Software Launch: Personal Wealth Index Online Tool
New Personal Wealth Index website software is live!
Digital Hill is pleased to announce the website software launch for Personal Wealth Index Financial Advisor tool.
PersonalWealthIndex.com is a website that creates a personal wealth report for potential clients and current clients of Financial Advisors which subscribe to the site.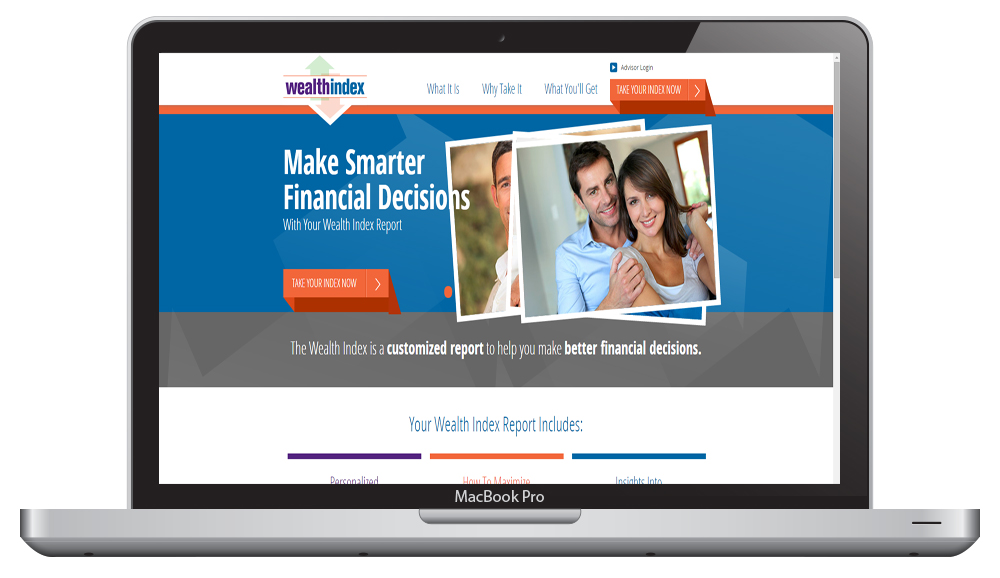 The Wealth Index is a customized report designed to help individuals and families make better financial decisions.
United Advisors of Chicago, Illinois, came to Digital Hill needing a solution website/software solution. They wanted their Financial Advisors to have an easy way to help their clients improve their financial decisions. Team members from Digital Hill and United Advisors came together to brainstorm about how to best meet all United Advisors' needs. From this, Digital Hill developed a financial report software that runs an analysis based on clients' answers to a series of detailed financial questions. One of the unique features of the Personal Wealth Index is a tool that generates a customized report for the end user based on the users' input and an algorithm Digital Hill implemented from a weighted system created by United Advisors.

Personal Wealth Index as a Sales Tool
This tool is not only helpful to end users; it's also used as a sales software for Advisors. Advisors can setup clients and potential customers to take the index. This is a very valuable tool in an Advisor's sales cycle. It allows an Advisor to be an educator before salesmen, which earns trust from clients and potential clients. The Personal Wealth Index is an online tool that generates a PDF report almost instantly, as soon as the Advisor hits "Submit". The report can then be emailed and sent to whoever requested the financial report.
United Advisors has Control
A must have feature of any great website, is the ability to control and manage the site. Digital Hill gave United Advisors a custom backend management tool. The United Advisors have access to manage all content on the site, as well as; see Advisor accounts, add Advisors, manager Indexes per Advisor, and remove Advisors/accounts as needed. United Advisors can keep all data on their site up-to-date and relevant for clients and potential customers. Advisors don't need to go to a third party to get changes made, whether visible or Advisor account changes.
Check out a few example pages of the PDF Financial Report below: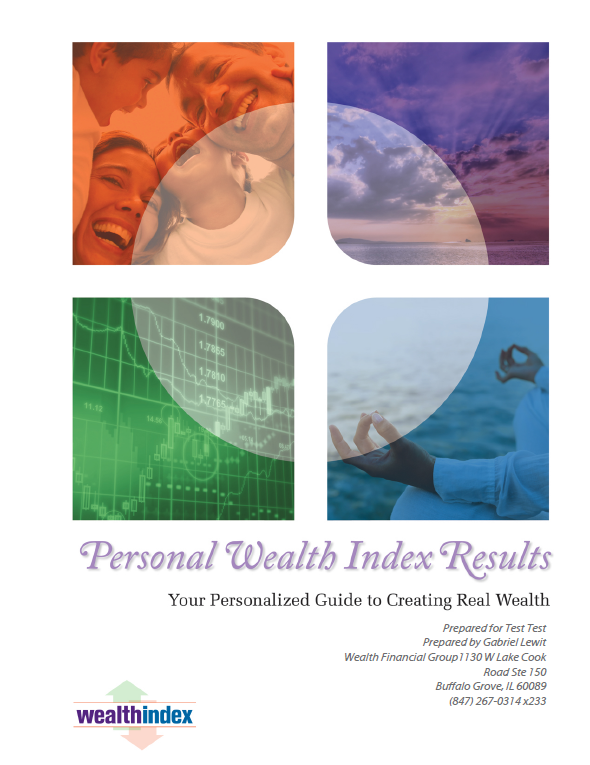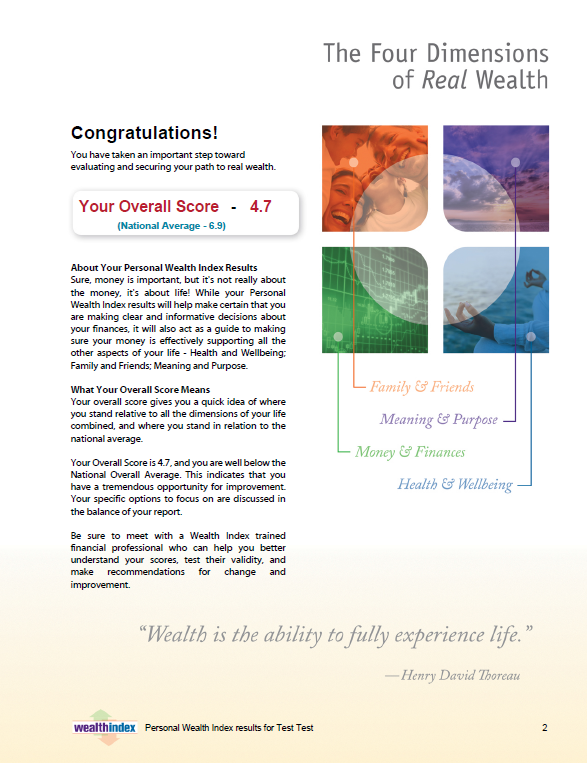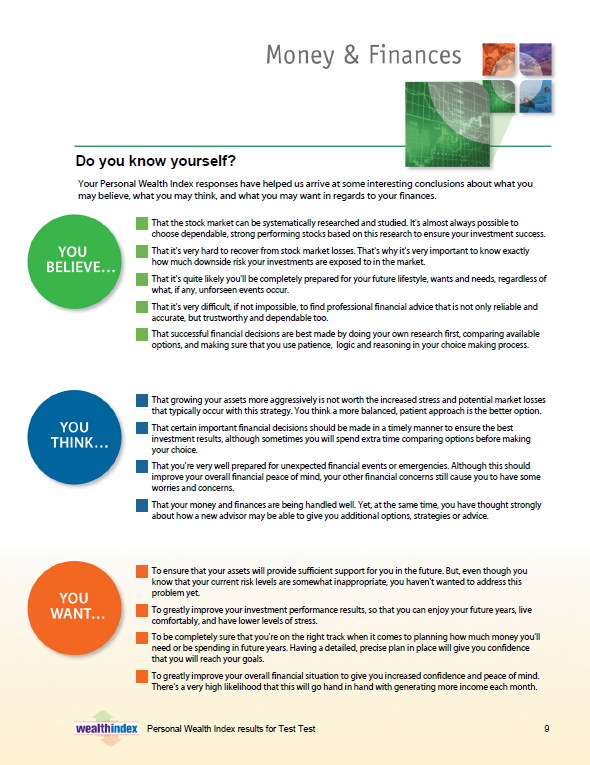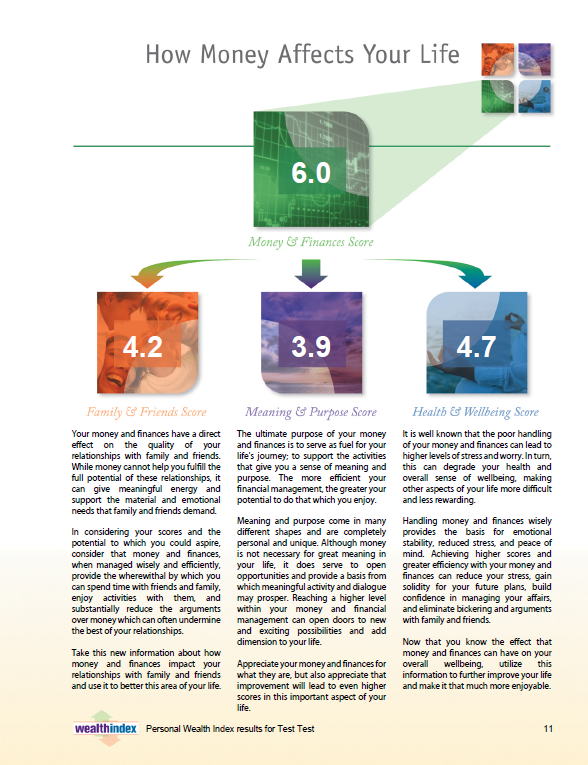 The Personal Wealth Index tool is perfect for:
– Graduates & Those New to Planning their Finances
– Families, Parents & Grandparents
– Pre-Retirees, Just-Retired & Already Retired
– Financial Advisors with Clients of All Ages
Find an Advisor and get your Personal Wealth on Track Today!
If you or a business you know needs a high-end professional website, whatever your website needs are, please contact Digital Hill and request a free quote! We don't just serve the Goshen, South Bend, and Michiana area with web design, we serve the world and make the web work for you!