What You Need To Do Before You Share On Social Media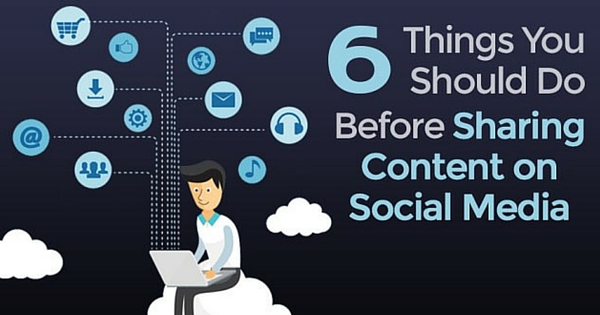 Social media is a very popular marketing tool. It's an easy and fun way to connect with consumers, but use caution and think before you post and share on social media.
Small errors make you look unprofessional. Here are some quick tips to help you stay out of trouble:
Read the articles before posting and make sure the topic fits into your marketing message.
Share the content that is designed for each social media channel – Twitter content doesn't work for Facebook and vice versa.
Check your links to be sure they work!
Give credit to original posters – don't take credit for someone else's work.
Proofread your text. Watch out for misspelling and grammar errors. You don't want to look unprofessional.
Know your audience and fulfill their content needs.
Thank you to Red Website Design for this great infographic!