Why IT Support Is an Important Building Block for Your Business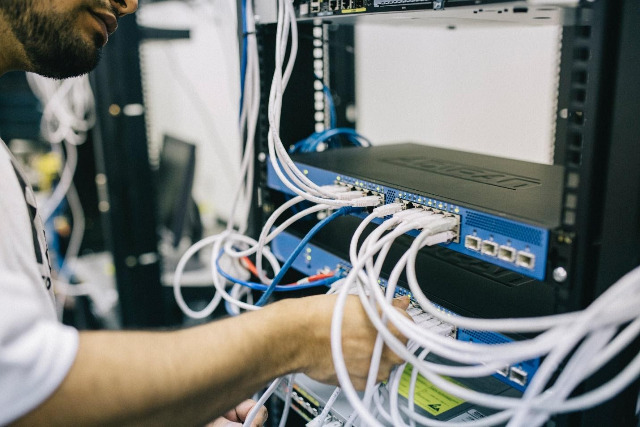 Today, every successful business has a separate department that is exclusively technology-based. To sell any product or service, companies have at least one sales or marketing team to reach their consumers through the internet. Here, IT support comes into play. Not just that, but if something goes wrong with the technology systems, you need to fix it as soon as possible. Have you ever made substantial repairs to your internet when technology goes out of order? Even if your answer is yes, you have more to handle in your business than just that. So, to take some burden off your shoulders, a professional IT support team can play a vital role. Following are some reasons why IT support is a crucial element for your business.
Communication plays an integral role in every business. From communication and data sharing among employees to the company's software solutions, everything requires IT support. For instance, internal and external communication with dealers and clients requires different communication channels such as emails, social networks, and video conferences. Any technical glitch in these channels will lead to significant interruption in the company's operations. For such situations, it is best to let the local IT support handle the matter; just search it on the internet. For example, suppose your business is situated nearby Barnsley, South Yorkshire. In that case, you can look up IT Support Barnsley for any sort of IT backing and stability to help with the routine tasks of your organization.
Businesses no longer rely on paper-based records. Instead, most organizations utilize digital versions of records, transactions, and business-related information to regularly manage a huge amount of data. This includes customer data such as personal, contact, and even shopping details. There is a lot more than just one aspect of data collection. Digital information collected on different servers and storage devices needs continuous checking and monitoring. No matter how massive the data is, IT support can handle and ensure error-free data availability to the customers.
Just a single glitch in your technology, and here it comes, a major loss. Getting help from IT support can prevent these technical interruptions and ensure high productivity. IT support teams are well trained for such situations and can handle every tech-related challenge of your organization. Also, they can predict, avoid, and respond to any technical hitches on time. That will let you concentrate on your core business function rather than correcting tech issues. In addition, the latest technology can improve the competence and overall growth of your business.
Better Office Infrastructure
Apart from network or internet connectivity issues, office infrastructure integrates various technology-related equipment. So, if any issue appears in your scanners, printer, Wi-Fi, and modems, IT experts can resolve it instantly. Also, they can back you up with ancillary infrastructures such as cables and servers. Therefore, you can trust business IT support to help you in maintaining your overall office infrastructure.
The more products you sell, the more calls you may get from customers needing technical assistance. To solve their queries immediately, you need technical knowledge. For this, you may require IT professionals to deal with your customers. They have the proper technical knowledge and can easily solve any problem your customers are facing. Your business's success or failure depends on your customer's satisfaction. An IT support team can help you with full-time customer assistance and ensure your customers are happy with your services or products.
Businesses are the main target of cyber-criminals, and a steady IT support team can safeguard them against these attacks. Businesses must store and utilize important data securely within the company. IT support safeguards all sensitive data and control it perfectly. It utilizes firewalls, malware safety, event-monitoring software, and other trustworthy data storage resources to prevent data threats. In addition, they can monitor if your IT infrastructure is up to date and conforms strictly with cyber-security guidelines and policies.
Every big and small business today requires an efficient and stable IT division. Strong IT support facilitates a company or business to stay competitive and limit any possible IT expenses. In addition, companies get greater flexibility because of the IT support, which enables them to generate better revenues. However, various aspects demand crucial IT support services. For example, IT units determine the safety of your computer systems from diverse categories of viruses and threats. The IT section plays its role and implements a standard antivirus management system to guard your devices, which makes it easier for the business to reach a wider audience without any danger
Conclusion
For every business, IT is a necessary element. It ensures your business's growth and profit by avoiding every technical hindrance. As the data digitalizes with time, IT support is getting more and more crucial. Aside from data security, it protects your company's devices from viruses and other threats. Furthermore, IT support lets you focus on other aspects of business, such as improving product quality or expanding your business. In addition, it takes full responsibility to solve every technology-related issue to help run your business smoothly.