Why You Should use WordFence to Protect your WordPress Website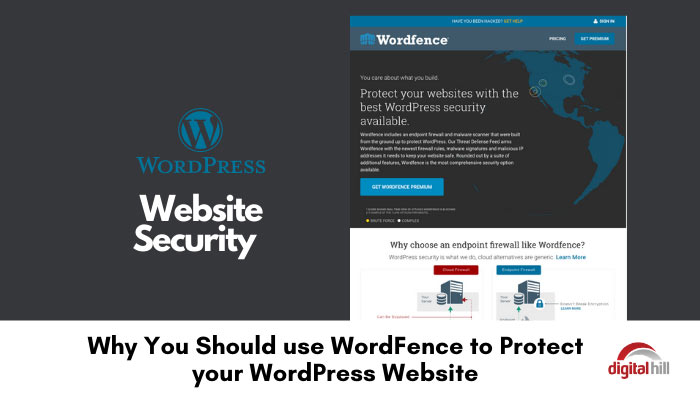 Security is a primary concern for blogs and eCommerce website owners running on the WordPress platform. With its open-source nature, WordPress is highly targeted by cybercriminals, bots, and botnets looking to infiltrate, infect, and control websites. Therefore, you should install a secure security plugin, such as WordFence, to protect your website against potential cyberattacks.
Why Do You Need WordFence?
Website security is overly important for many reasons. With more than 70% of Alexa's top websites being vulnerable to attacks, simple mistakes can compromise your entire site, leading to a loss in revenue and reputation. Therefore, you need better security that provides a guarantee. WordFence is among the many WordPress security plugins with outstanding reliability. With more than 3 million installations, it has all the necessary security features you should have on your website.
Key Features of WordFence
Robust WordPress Firewall
The plugin comes with a web application firewall that uncovers and blocks any malicious website traffic. Being a WordPress plugin, it runs at endpoints, making it difficult to bypass, unlike its cloud counterparts. It does not break encryption, making it challenging to hack or leak data.
WordFence features an integrated malware scanner, which blocks malicious codes and content requests. It defends the website against brute force attacks by limiting login attempts, imposing strong passcodes, and other sign-up security protocols. You can enjoy real-time firewall rules, malware updates, IP blacklists, and other measures that help block requests from malicious IPs with a premium upgrade.
WordPress Security Scanner
As the name suggests, a WordPress scanner from WordFence scans core website files, plugins, and themes for malware, backdoors, spam, code injections, and bad URLs. It also confirms your files' integrity by comparing them with files in the WordPress.org repository.
The scanner also checks the website for common security vulnerabilities and any present abandoned or closed plugins. These safety checks ensure that uploads, files, and visitors' comments don't contain harmful URLs.
Other excellent features of this security plugin include;
Advanced manual blocking – you can quickly block malicious networks and robot/human activity with suspicious intentions.
Live traffic – eCommerce store owners can monitor customer visits and hacking attempts in real-time. WordFence provides specific details, including the traffic origin, IP address, and geographical time.
Leaked password protection – password leaks are probably the primary source of successful cyberattacks. However, with WordFence, you can protect your website from attacks using passwords leaked during data breaches. You can also block login attempts from purported administrators using known leaked passwords.
Two-factor authentication – multi-factor authentication is among the advanced protection measures. WordFence's two-factor login authentication permanently blocks brute force attacks.
Repair files – WordFence leverages the source code verification to help websites recovering from hacks. It outlines the changes affected to the core, theme, and plugin files, thus helping repair and restore.
Country blocking – with WordFence, you can permanently block countries engaging in malicious activities. However, this is a premium feature.
Are There Any Drawbacks?
All plugins have slight limitations. Therefore, while you might face some issues, they won't directly affect your website's security. For instance, some users think that "on-website" plugins are not secure enough and prefer additional cloud security. If you have similar thoughts, consider pairing WordFence with another cloud-based security plugin. The other cons of WordFence are primarily associated with the free version. Therefore, for assured safety, consider purchasing the premium version for your website.
Is WordFence Worth It?
With more than 34% of worldwide websites using WordPress platforms, ensuring your security is important. WordFence is among the many security plugins that make it difficult for cybercriminals to infiltrate your website. Additionally, with the premium features, you won't need to worry about your website's security situation.
Need help with getting WordFence installed and setup? Reach out to our team today!