5 Key Things to Consider When Starting Any Online Business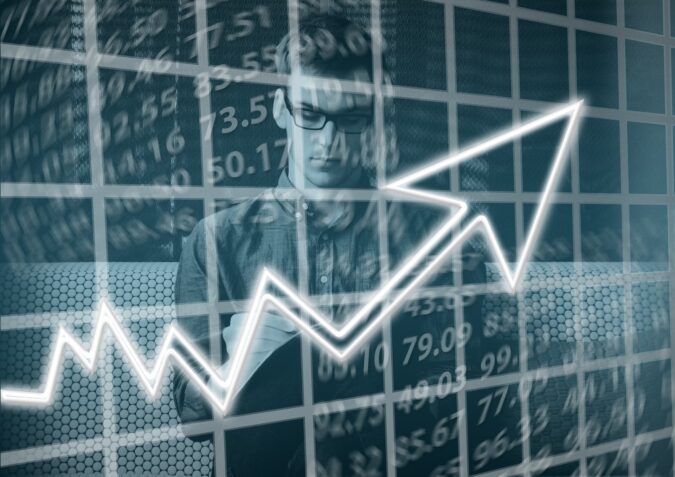 5 Key Things to Consider When Starting Any Online Business
The internet has opened so many opportunities for the cooperate world. Every business is online today because it makes it easy to access the market and meet new clients. It has leveled the playing ground for all entrepreneurs, allowing even start-ups to thrive without spending too much.
So, if you are thinking of starting an online business, focus on your goal and you may have the best financial future. Many people have started online businesses without any sort of up-front payment and it has worked out well.
However, just because it's easy, it doesn't mean you just jump right in. It's crucial to establish a strong background if you want your business to thrive in this highly competitive market.
We have highlighted five key factors to consider here.
1. The Right Business Idea
The first and most important consideration is coming up with a viable business idea. You need something that you are most conversant with it to become successful.
Focus on what you are good at and research how similar ideas have performed on the market. For instance, you might be thinking of starting an online coffee shop. It is important to access the viability of the idea.
We said it's easy, but that does not mean it's completely free. Just like a physical coffee shop, you will need to invest in a few infrastructural requirements.
Checking the idea's possibility to succeed should be among the first steps of your research process. Many brilliant business ideas have been unsuccessful because the owners did not research the market properly. You may have the best solution for a problem that has been affecting people, only to realize you are wasting your money because consumers don't care about it anymore.
Here are things to keep in mind when coming up with business ideas:
The potential market. Check if your coffee shop will get enough potential market. Take your time and research properly.
Cost-effectiveness. Do you have the budget for the business as a problem?
Marketing. How much will it cost to spread the word about your business and pull in customers?
Setting the primary idea is crucial because it allows you to develop a perfect plan for your business. Consider the competition in your area too and how far they have gone. This could help you set up a more aggressive marketing strategy.
2. Domain Name and Webhosting
As a startup, one of your biggest concerns is your budget. You are most likely thinking about your account right now as you keep reading. In that budget, including expenses for a good domain and web hosting services.
Most local startups can do without large websites. However, it's still an important consideration because it's the platform that establishes your business and becomes the access point for your customers.
The domain name, ending with, for example, .com, is a crucial aspect of your website's needs. It helps consumers find you with ease by setting you apart from the competition:
Luckily, you can always find cost-effective solutions out there. Here are some of the most popular hosting services with affordable packages:
WordPress. The 

new WordPress with custom features

 may be a bit higher for startups, but it still offers attractive solutions.
Hostwinds. This is a VPS hosting service that promises some of the cheapest packages.
Bluehost. If you want domain hosting, GB file transfers, large hosting space, and more, consider Bluehost.
Hostgator. This is another popular name in the internet world, offering great levels of confidence, especially with its all-access tech support.  3.Website Security
 We live in a world where every device is connected to another, offering great convenience. It becomes extremely easy to conduct any activity, manage your calendar, and shop.
However, such convenience also comes with some threats. Bad actors are always looking for ways to damage your online experience. They will target your online business and use it to steal customer data and other sensitive materials.
Therefore, cybersecurity initiatives must be among the factors to consider for your online business. It all comes down to ensuring protection for your business and the customers.
Here are the five main security categories you should know about:
Cloud security. If you will be uploading and downloading large files, you may want to invest in a 

dedicated seedbox

 or something similar. Not only does it improve the speed, but also gives you proper cloud security.
Network security. You need to ensure your network is protected from bad actors.
Application security. Let all your applications, if any, have a strong security protocol.
Critical infrastructure security. You must ensure your entire site is built on the most secure web hosting platform.


3. Payment Methods
The payment methods you choose play a key role in delivering the best experience for your customers. You need to give them variety, ensuring every client is sorted.
Luckily, there are various payment options on the market today, each with advantages and limitations. Choose the methods that you know most of your customers will appreciate.
The most common ones include:
Cards. Debit and credit cards are the most popular payment options for online businesses. Every business has this option.
Digital currency. 

Should you accept cryptocurrency as a payment

 method for your business? Well, it's one of the best options today.
Mobile payments and e-bank transfers. These are convenient payment methods too. It's safe and easy.


4. Understand the Business Process
Now that you have all these aspects sorted, it's time to learn about business processes. Whether online or brick-n-motor, you need to know how businesses work before setting it properly in motion. Here are the most important aspects:
Business structure. Is it a proprietorship, partnership, limited liability company (LLC), or corporation?
Marketing. How do you plan to reach your customers? You might need a good budget for marketing and advertising.
Shipping and deliveries. How do you plan to get the products to the consumers? You must work with reputable shippers.
Maintenance. You need to ensure a continuous process to ensure smooth operations.
Conclusion
Starting any business requires a combination of guts and dedication. Expect to meet highs and lows, but celebrate when your business finally becomes successful. The ideas we have shared above should establish a good foundation for you.