5 Ways to Optimize Your Social Media Marketing for Mobile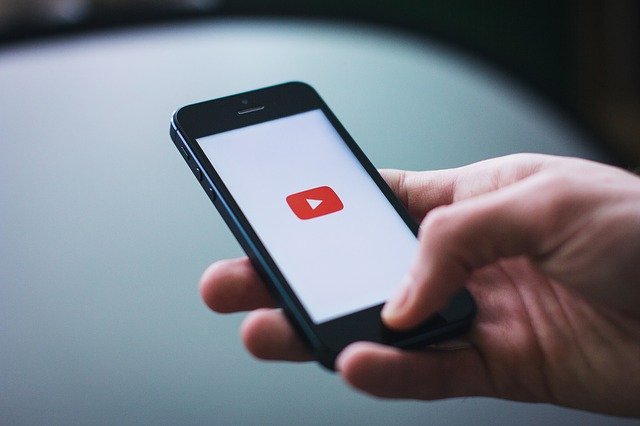 Currently, a whopping 96% of people in the United States have a mobile phone, with 81% owning a smartphone.
In terms of what consumers are using their mobile phones for, the driving force is clearly to access their social media platforms. Users are spending an average of 2 hours and 22 minutes per day on social media, with a whopping 91% of them accessing their preferred platforms via their smartphones.
What does this mean for your business? 
To put it simply, you need to be making sure that your brand is optimizing your social media marketing for mobile and tablet devices.
How can you achieve this?
From focusing your efforts on Facebook to encouraging user-generated content, keep reading to discover the top five ways that you can make your social media pages more mobile-friendly.
1. Ensure your links are optimized for mobile 
Adding links to your social media posts is crucial. You don't want people to simply read and enjoy your posts and then lose interest in your brand for the day. Instead, you want them to be directed to your website and hopefully, when there, make a purchase.
That being said, there is little point in adding a link to your site if the landing page in question is not optimized for mobile.
Did you know that 53% of site visits are abandoned if a page takes longer than 3 seconds to load? Plus, 55% of users spend less than 15 seconds on any given site, so you need to make that time count.
Furthermore, with the emergence of 5G offering users an even faster way to download data, you cannot afford to be left behind when it comes to both speed and the appearance of your social media platforms when accessed via mobile.
Try and keep your URLs short, and you should see an increase in clicks.
2. Focus on Facebook
When it comes to social media, Facebook is still the dominant platform with an estimated 260 billion active monthly users and reaching a total of 60.6% of all internet users. Out of all these people, a colossal 96% access Facebook on either their mobiles or tablets.
Therefore, when it comes to optimizing your social media marketing for mobile, it makes sense to focus first and foremost on this unwavering popular platform.
The issue with this, however, is that unlike Instagram and Twitter, certain mobile formatting does not translate well to Facebook. This results in a poor user experience and a much higher chance of users bouncing from your page.
Ways in which you can optimize your Facebook page for mobile include:
Optimizing your images
Limiting your posts to one link or generating a link preview
Ensuring your profile information is complete
Using a mobile-readable font
3. Encourage user-generated content 
The power of user-generated content should never be underestimated, especially in today's competitive market. This type of content is arguably the biggest driver of business success and brand building. 85% of users find visual UGC more persuasive than an image or video that comes directly from a brand.
What exactly is user-generated content or UGC? 
In a nutshell, UGC is any form of content that has been posted by a user, not a brand, on online platforms such as Instagram, Facebook and Twitter. This content could take the form of a video, an image, a piece of text or audio.
How can you encourage user-generated content on your social media pages? 
Fortunately, there are several ways that you can achieve this:
Offer freebies
Use a marketing hook
Run a competition
Use clever hashtags
Offer rewards
Ask your users specific questions via social media
4. Ensure your social media pages are mobile-friendly
An obvious one but worth mentioning, nonetheless. Although most websites are now mobile responsive, many brands create their social media pages via a desktop computer. However this can distort their perspective of how their pages look on a mobile or tablet device.
Ensuring that ALL your social media pages and the posts you promote are mobile-friendly is vital. Especially if you want to increase your number of followers.
Ways in which you can ensure your social media pages are both enjoyable and consumable via mobile devices include:
Focus on short posts as not many users want to read lengthy content on their mobiles
Test your layouts and images to check that they look good on smartphones
Target and tailor your paid advertising on Facebook and Instagram towards mobile users
5. Use short and sweet video content
The results are in. Video content is now the most popular way for users to consume content online. By 2021 it is estimated that video content will account for over 80% of all internet traffic.
What does this mean in terms of your social media pages?
You need to be regularly posting videos on social media if you want to keep your users engaged and connected with your brand. However, you cannot just post any old video.
Firstly, video content for social media needs to be short. People who are accessing their social media pages via a mobile device do not have long attention spans. Viewers are most likely out and about. Or even if they are just sitting at home, they probably have the TV on as well and their minds are not 100% focused on your content.
Another top tip is to focus on live streaming. This is incredibly popular with social media users and is known for its ability to increase engagement and make people feel a part of your brand.
Ways in which you can promote your social media video content include:
Sending your customers a text that directs them to a video
Performing video keyword research
Focusing on video thumbnails
Cross sharing videos across all your platforms
Asking your customers to share your videos
These are just a few of the key optimization strategies that you can use to help your social media marketing for mobile platforms become more accessible, enjoyable and shareable. Yet with both social media and mobile continuing to grow and dominate how people use the internet, you need to be persistent in your efforts to engage and connect with today's easily distracted consumer.