An Introduction To Waftio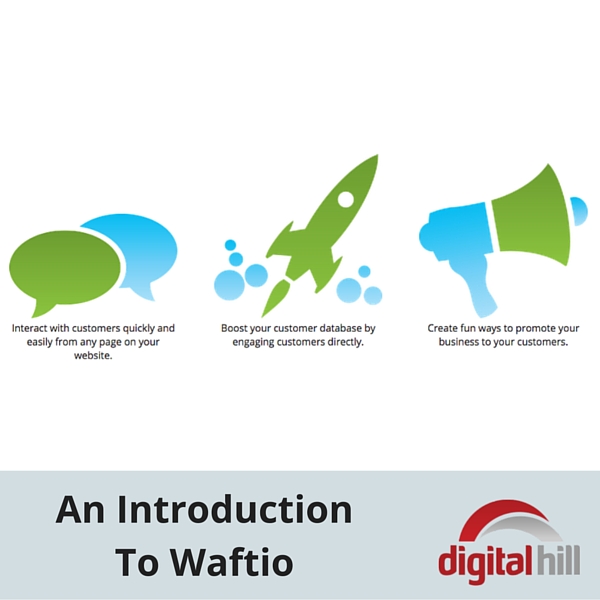 A site that doesn't generate leads is one that's not performing. By neglecting this aspect of a site, people unwittingly allow their business's prospects to suffer.
If your site is no more that a digital brochure that only functions to provide information concerning the business, it's time to change.
Treat the website as though it's a part of the sales team. Unlike a human sales manager, however, the website can keep generating valuable leads 24/7.
Many website owners make the mistake of depending on their basic contact forms for lead generation. Today there are many more options.
Anytime visitors leave their names and email addresses in a form on your site, they become a lead. Visitors may not want to leave their contact information during the first few visits. However, an incentive can motivate visitors.
In digital marketing studies, it has been shown that visitors respond to free special offers. When these offers pop up (coupon codes, giveaways, webinar, ebook downloads, etc.), visitors gladly complete forms and provide contact information. With lead captures techniques like these, businesses grab the attention of visitors and convert them.
Consider trying out a new software that is specially designed to offer many different options for lead capture. Engage visitors and grow email marketing lists with Waftio.
Waftio offers several attractive options for lead capture. The three app options are the Survey App, Sweepstakes App, and Form App. Waftio allows businesses to choose the way they encourage visitors to become leads.
The Sweepstakes App lets you run contests and giveaways to build up traffic. This app manages the contest and delivers the winning entry.
The Form App and the Survey App tempts visitors by offering coupons or other offers that require visitors to enter information into forms.
Waftio apps give users control. Waftio can be integrated with MailChimp, GotoWebinar, and Aweber to place email address directly in the account.
There are four ways to deploy Waftio on the website:
1. Pop-up Box – This pop-up engulfs the top of the website and casts a shadow over the rest of the page. It can deploy whenever you desire, such as five seconds after a user visits the site or before visitors leave. When visitors submit their information, it's possible to prevent the pop-up from reappearing after subscription.
2. Widget Pop-up – Capturing attention is easier with an effective pop-up widget. This pop-up appears in the bottom right corner of the site. It's customizable and can be set to open automatically after the site opens. It can also be set to shake and capture the attention of visitors.
3. Web Page Embedded – Embed a call to action using the inline page embed code. Embed this in a blog post or inside page copy. After user information is submitted, they can be redirected to another web page or a download link. Email, webinar, and event registration are potential uses for the embed code.
4. Landing Page – Landing pages have the menu and branding removed, so nothing distracts the visitor. Using landing pages is a way to increase form submissions. The landing page tool gives customizing options such as adding text, images, and forms and a unique Waftio URL.
Check out Waftio and get a free 7-day trial.