Best Ways to Market Your Business on TikTok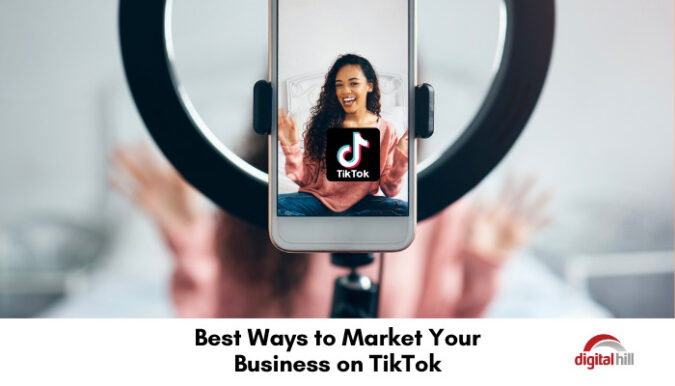 TikTok marketing has quickly become a priority marketing platform in the social media scene. While it began as a Gen Z app, TikTok use has gone beyond funny videos, dances, and challenges. In fact, the TikTok user base exploded during the pandemic, becoming the first non-Facebook app to clock over 3 billion downloads.
Even though TikTok is still largely populated by Gen Z, many adults are also using the platform. Thus, small and established businesses should consider TikTok marketing for its endless benefits. Below are a few tips for marketing your business on TikTok.
1. Work with TikTok influencers
Many successful brands are leveraging influencer marketing, especially on Instagram. Influencer marketing involves collaborating with a person with a huge following to market your products or services. This type of marketing is effective as it has the same effect as word-of-mouth marketing. After all, customers are more likely to trust a recommendation from a friend or someone they know.
However, TikTok influencer marketing is very different. While influencer marketing on Instagram is still effective, it is becoming very crowded and salesy. This makes it difficult for influencers and brands to stand out from competitors. On the other hand, TikTok overall is much less sales focused. This is largely because TikTok marketing has yet to be embraced by most brands, so it retains a personalized flair.
TikTok influencer marketing is also effective if your products and services appeal to a younger demographic. Almost 70% of TikTok users are between 13 and 24 years old. Therefore, you should consider this platform if your target market is within this demographic. Note that the success of influencer marketing lies in finding the perfect influencer. Your influencer should be within your niche and trusted with an engaged following. Focus on engagement rather than total followers when reaching out to potential influencers.
2. Diversify your marketing content
TikTok isn't just a social media platform. It also serves as a medium for expression. Therefore, you can't just import your Instagram and Facebook marketing content and expect success. You shouldn't be afraid of trying new ideas on TikTok. Unlike Twitter, which is primarily focused on text, or Instagram, which favors images, TikTok is more for sounds and videos.
Most viral TikTok posts are either music or comedy skits. While there are serious posts, users log into TikTok to watch short music or dance videos and comedy clips. This makes TikTok more of an informal platform. Keeping this in mind, being very professional or salesy won't impress your target market. Try one-take videos that feel more authentic and fun.
3. Use TikTok Ads
TikTok ads are still a new concept. However, they aim to compete directly with Instagram and Snapchat. While they closely resemble other paid ads, TikTok marketers should be wary of some tricks for marketing success on the platform. They include:
Using branded hashtags – branded hashtags are efficient because they market your brand through user-generated content. They are also fun, and users can express themselves authentically. This can help to create valuable customer-brand connections.
In-feed ads – these are analogous ads that appear between videos. They are very effective as they appear like regular videos, making it difficult for users to differentiate them.
Branded effects – these closely resemble Snapchat's branded effects as they allow the creation of AR overlays that TikTok users can use. Branded effects are very effective as they encourage the participation of TikTok users.
While TikTok ads are very effective, they are expensive compared to ads on other social platforms. For instance, while you can run an Instagram and Facebook ad campaign for $20, you'll need at least $50 to run a similar brand campaign on TikTok.
The Bottom Line*
TikTok is a newer social platform with unmatched potential. Digital marketing experts consider it a mashup of Twitter, Vine, and Instagram. Like other social platforms, optimizing your TikTok profile, defining your audience, and creating quality content are key determinants of marketing success. As a business, you should incorporate the tips above to increase your brand reach and boost your online reputation.