Branding your Business: Critical Tips for Being Seen [Blab]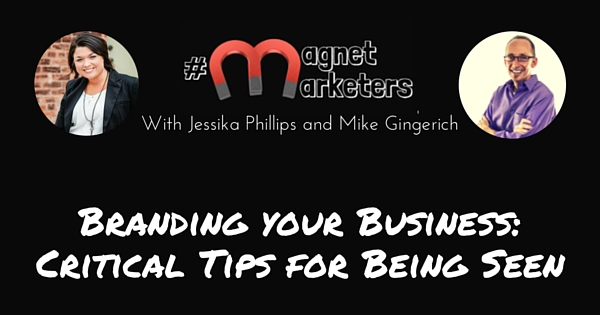 Over the last few years, branding has become one of the top buzzwords. So much so that many in the industry have deemed it a waste of time and money. Branding at its core is simply relationship building and awareness of your company. And when done right, it can endear customers to you and your brand.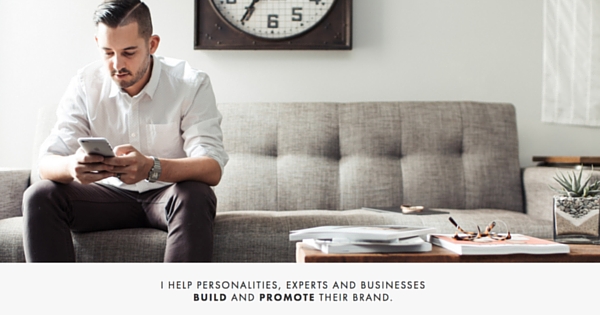 This Blab show was a great interview of branding expert Phil Pallen, www.philpallen.co.  Phil is doing branding for businesses and most recently for TV Shows and personalities like Shark Tank, Dancing with the Stars, American Idol and more!  Skip to the bottom to see the interview!
Branding your Business Takeaways
There's an old adage: people don't do business with brands – they do business with people. Building a consistent brand messaging can increase your profits, and exponentially grow your business. 60% of the sales cycle is over before someone speaks with a sales rep, proving that your online presence speaks for you.  The key is what it is speaking about you!
Don't wait to build your company's persona. Building your brand from the start will make it natural and organic, and allow it to grow with your business. Follow these 3 steps for creating a brand your customers can get behind.
Start With Something You Love

When starting your business, pick something that you love. An obvious statement, maybe. But your customers see and feel it when you fill your business with love. Pair that with a consumer need and your brand will emerge naturally.

Build It From the Ground Up

When building your brand nothing is more important than time. Putting the necessary infrastructure in place to serve your customers will do more than a fancy logo ever will. Invest in a website that's professional and user-friendly. Sending people to a dated and confusing website is pointless, and often a waste of money.

Promote! Promote! Promote!

Once your systems are in place, it's time to promote your brand. Build your social media presence, use quality visuals, and develop a strong and consistent brand voice across all platforms. It's important to consider your brand whenever you reach out to customers.
Don't rush the process. These 3 steps create the foundation for your business, and can determine your success. Whether selling an experience, your time, or product, your values drive your business. Make sure your customers see that.
Here's the full blab with Jessica, Phil and me. Phil's a load of energy and fun…..Enjoy!
Remember to join Jessica and me live on Blab every Tuesday afternoon at 4pm for Magnet Marketer Blab live online.