How To Determine A Social Media Strategy For Your Franchise Business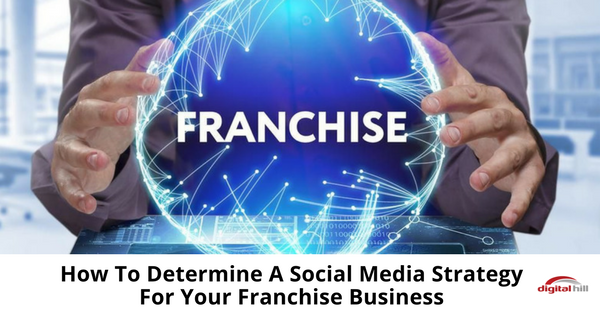 Starting a franchise might seem like an excellent way to expand your business, but the process isn't automatic.
Even the most successful franchises have to pay careful attention to their marketing efforts. If you want your franchise to become huge, you'll have to do the same.
Digital marketing is one area that new franchises have to consider closely. Specifically, you'll need to make sure that you have a working social media strategy.
Social media can be tricky for franchises because there is much potential for miscommunication. You might have exercised careful control over your Facebook or Twitter account when you were still a mom-and-pop shop, but it can be difficult to make your franchisees do the same.
Fortunately, choosing the right social media strategy can help. We've put together some tips that can help you determine how to structure your social media for low risk and maximum effectiveness.
Choose Your Level of Oversight
One of the first and most important social media decisions you'll have to make for your franchise is how much control you want over franchisees' accounts.
Will you simply monitor your franchisee's accounts and provide them with guidelines on how to post, or will you control every account from a single, centralized hub?
Most franchises skew towards one of these poles, with approximately 51% choosing a high level of involvement in social media for their franchises.
However, some take a middle-of-the-road approach. It's not uncommon for a business to let their franchisees post autonomously but provide most of the content from corporate HQ.
Conversely, some companies control all accounts themselves but ask individual franchisees to create content for them on a regular basis.
The important thing to remember is the more control over your franchisees means less risk. However, it also means fewer opportunities for them to connect authentically with local customers.
On the other hand, giving control to your franchisees can help them tailor their accounts for maximum resonance with customers in their local areas. However, it also raises the possibility that they may go off message, and can create liability issues.

Solve Social Media Issues When You Do Your Research
The easiest way to control your content without sacrificing authenticity is to take a data-driven approach.
Use analytics to learn more about your target audience, and conduct an audit of your current social media practices to see where there might be room for improvement.
Using services like Digital Hill can grow leads and increase engagement even in highly targeted audiences, which lets you connect with customers in each of your franchise areas.
Better yet, you can accomplish this while retaining control of the accounts for those areas, which allows you to avoid the risk of a franchisee going off-message.
Creating the ideal social media strategy for your franchise requires you to make some big decisions. You'll have to choose the level of involvement you want your franchisees to have, and the tools that you'll use to keep them effective.
Invest in the right solutions, and you'll be able to make sure that everything posted under your brand name is clear, appropriate, and on-target.