Digital Marketing Trends for 2023? PPC, AI, and More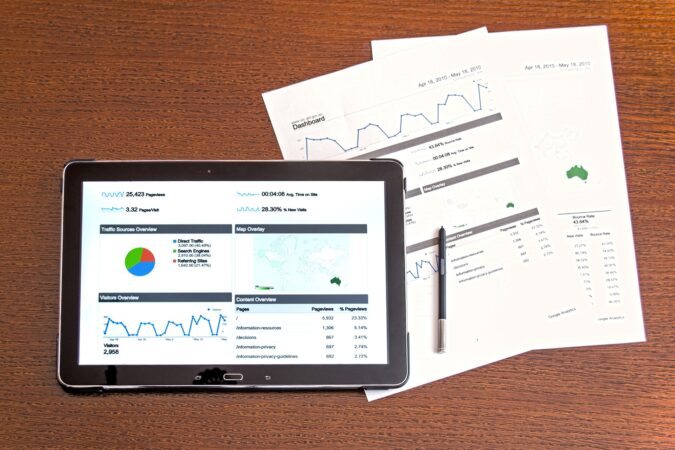 As we approach 2023, it's important for businesses to stay up to date on the latest digital marketing trends to stay competitive and attract customers.
Digital marketing is constantly evolving to keep up with changing consumer habits, revolutionary new technology and evolving market demands. By learning about the latest marketing trends, strategies and tactics (as well as which established tactics are no longer useful), you can stay ahead of the competition and ensure your brand is a market leader.
Here are some of the key trends to look out for in the coming year:
PPC is still effective
Pay-per-click ads remain one of the best marketing tactics you can use.
The reason for this is the same as it always has – they provide you with advanced levels of targeting, which makes it quick and easy to single out the hottest prospects in your market.
This is especially ideal for start-ups who are looking for quick progress and cannot spare six months to wait for SEO to start producing results.
When using ppc ads, it's best to work alongside a dedicated agency that can run the ads for you. This increases the chance of them succeeding and allows you to concentrate on your business.
Of course, you will need to make an Amazon PPC agency comparison to find the right agency for you.
AI is changing the world
Artificial intelligence and machine learning will continue to play a major role in digital marketing.
AI can be used to analyze customer data and predict their behavior, allowing businesses to create personalized marketing campaigns and recommendations.
It can also be used to automate certain tasks, freeing up time for marketers to focus on strategy and creativity.
Voice search is increasingly popular
Voice search will become even more prevalent with the proliferation of smart speakers and virtual assistants like Amazon's Alexa and Google Assistant.
This means that businesses will need to optimize their websites and content for voice search, using long-tail keywords and natural language.
Video content is growing 
Video content will continue to be an key part of digital marketing, with more businesses using live video, short video clips, and ads to engage with customers.
The rise of video platforms like TikTok and the increasing use of video on social media make it easier for businesses to create and share video content.
Social media 
Social media marketing will remain a crucial part of any digital marketing strategy, with the continued growth of platforms like Instagram and the increasing importance of visual content.
Businesses must create visually appealing content that resonates with their target audience and effectively use hashtags and influencer partnerships to reach a wider audience.
Social media can also help companies grow strong and distinctive brands, which can help separate them from the competition.
Content is king
Content marketing is likely to continue to be a vital part of any digital marketing strategy as businesses look to educate and engage with customers through valuable and informative content.
This can include blog posts, whitepapers, case studies, other types of written content, video, podcasts, and infographics.
Content is fantastic for tactics like SEO, which drives organic search traffic towards websites or social media accounts.
Augmented and virtual reality
The use of virtual and augmented reality (VR and AR) for marketing and e-commerce will continue to grow as businesses look for ways to provide immersive and interactive experiences for customers.
These technologies can be used in various ways, such as virtual clothing try-ons and accessories, virtual showrooms, and AR product demonstrations.