How to Accept Cryptocurrency Payments on Your WordPress Website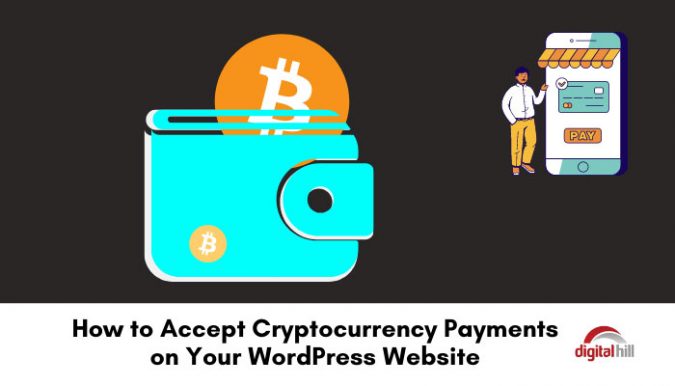 The cryptocurrency wave is quickly catching up with the world. Although a few people still don't even know how they work, millions are already buying and holding onto cryptocurrency coins for investments. However, cryptocurrency payments are now expanding into payment options online.
Bitcoin in particular is very popular. According to Statista, there are at least 70 million unique Bitcoin wallets, meaning there are likely as many bitcoin users. That's about 1% of the global population. The proportion is even higher in the US, where over 46 million people own bitcoin, equivalent to 22% of the population.
To this end, many e-merchants are scrambling to start accepting bitcoin and other cryptocurrency payments. We've identified five simple ways to implement this in your WordPress eCommerce store.
PayPal
Most eCommerce stores already accept PayPal payments. After all, it's the largest online payment solution today, with more than 361 million users. If you're one of the 29 million merchants on the platform, you can now accept bitcoin and other crypto payments too.
The best part is that you don't need additional integrations or incur extra transaction costs. This means that cryptocurrency essentially just becomes another way to accept payments. All bitcoin payments are automatically converted into your fiat currency at the point of sale. Thus, all your money is in the same currency for accounting purposes. However, it gives your customers more payment options.
NOWPayments
NOWPayments is a non-custodial crypto payment gateway that allows merchants to accept payments in more than 100 cryptocurrencies. It doesn't hold cryptos or have limits. NOWPayments has some of the most competitive rates in the market, charging a maximum of 1% fee for any transaction.
Unlike PayPal, however, you need a bitcoin wallet to accept bitcoin payments on NOWPayments. If you already do, the next step is to set the bitcoin address as your outcome wallet. From there, all the money from your bitcoin payments will go to that wallet. Just remember that this payment gateway won't convert payments to fiat money.
BitPay
BitPay falls in the same category as NOWPayments. It's a crypto payment processor. However, the main difference is that it only processes bitcoin payments.
However, the biggest advantage of BitPay is that it supports a wide range of payment methods. You can add payment buttons to hosted checkouts, embed invoices, and add plugin integrations. Merchants can also opt for daily bank deposits and get the BitPay MasterCard debit card for greater convenience. BitPay charges a 1% transaction fee.
CoinBase Commerce
Alternatively, you can avoid crypto and other payment processes and accept bitcoin payments within your crypto wallet. This means you don't need both a payment processor and a bitcoin/crypto wallet.
If you're interested, check out CoinBase Commerce. Coinbase is a cryptocurrency exchange platform that allows users to buy and sell all the major cryptocurrencies. It's fully regulated, fully licensed, and has over 68 million users. Thus, making it one of the most popular cryptocurrency exchanges. And, now, it allows you to accept crypto payments in your WordPress eCommerce store.
Accept manual payments
Finally, you can also avoid third parties altogether by accepting bitcoin payments manually. All you need is a bitcoin address (typically an alphanumeric string). Once you have an address, ask your customers to send bitcoin payments from their wallets to your address – easy-peasy. You can also use a QR code instead of an address.
The only downside to manual payments is that you're solely responsible for managing your crypto account. Wallets and payment processors usually shoulder some of the burdens. Thus making it easier for tracking purposes.
Summary
Above are five simple ways to start accepting bitcoin and cryptocurrency payments on your WordPress eCommerce store. Most payment processors have WordPress plugins that you can easily integrate into your site for quick setup. By increasing your range of payment methods, you can generate more sales. With the continued rise of cryptocurrency, now is the time to consider these payment gateways.