How to Set Up a Facebook Page for Business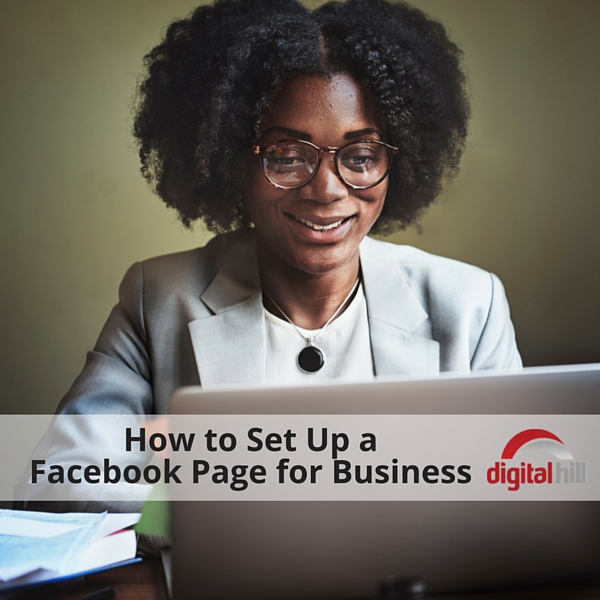 There are over 1 billion active users on Facebook.  Around half (500 million!) of those users log in daily, and of those users that are in the U.S. they are spending nearly 40 minutes per day on Facebook, making it absolutely invaluable to your business marketing when used correctly. In this post, we'll cover the basics for those businesses just starting out on Facebook.  To get started, you'll need to know a few basics, such as the type of page you want to create, and then how to increase your page's usefulness.
Keep Your Personal And Your Business Pages Separate
First off, you want to know you can easily keep personal and business separate.  You use your personal Facebook page to interact with family and friends, and it's best to keep it that way. A business page should be used for networking, promotion and interacting with customers or clients. Keep your content relevant to your company.  Your business
Log In to Facebook Before Creating Your Business Page
The best way to create a page is through your personal Facebook profile.  Facebook does offer the option to make a business page apart from your personal account. While you could create a business page without a personal profile, these accounts have limitations, and you'd likely be disappointed when you encounter them, such as;
No search bar. You won't be able to search for other pages or profiles
You'll be unable to use the Invite Friends feature
2 different phone numbers are required to verify a separate business page
Like what you see? Oh, that's right, you can't. You'll be unable to like other pages.
With all of these limitations, the strongly recommended way to create a business page is under your personal profile. Your business page will not be publicly linked to your personal profile or page, it simply allows you to be an Admin of your business page. This is the best option to retain maximum functionality.  You can add other Facebook users as Admins to the Page and they can manage the page while having no access to your personal Facebook account.  So go this route!
Now, It's Time to Get Started
Log in to your personal account and create a new page under your existing account. It will be tied to your personal account, but don't worry, they won't be publicly linked together.  Next, you'll simply go through a few steps to complete the setup.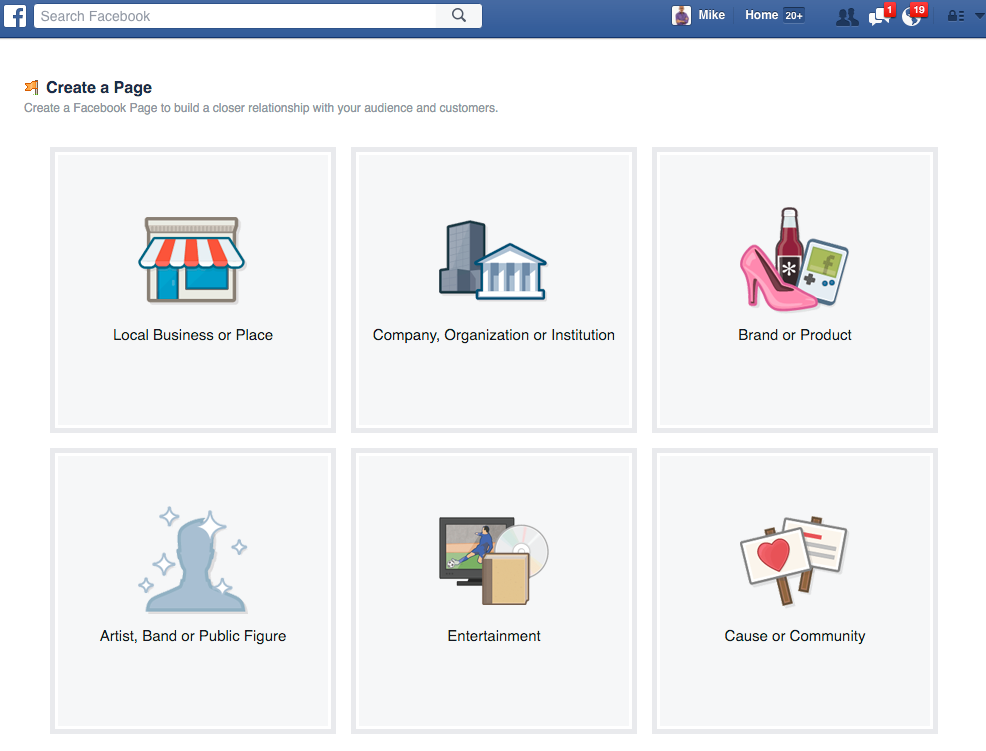 Choose a Category And Name Your Page
When creating your new business page, there's a drop-down list of categories. Choose the category that best applies to your business. It is not hugely important what you select, just choose the closest option to whatever service or product you're offering.
Naming your page is much more important. If your business already has a name, use it. If not, try to find a name that fits. Don't get too caught up in this process, until you have 200 likes or fans; you'll be able to change it.  Keep the name as simple and close to your actual business name as possible because this is what people will search for on Facebook!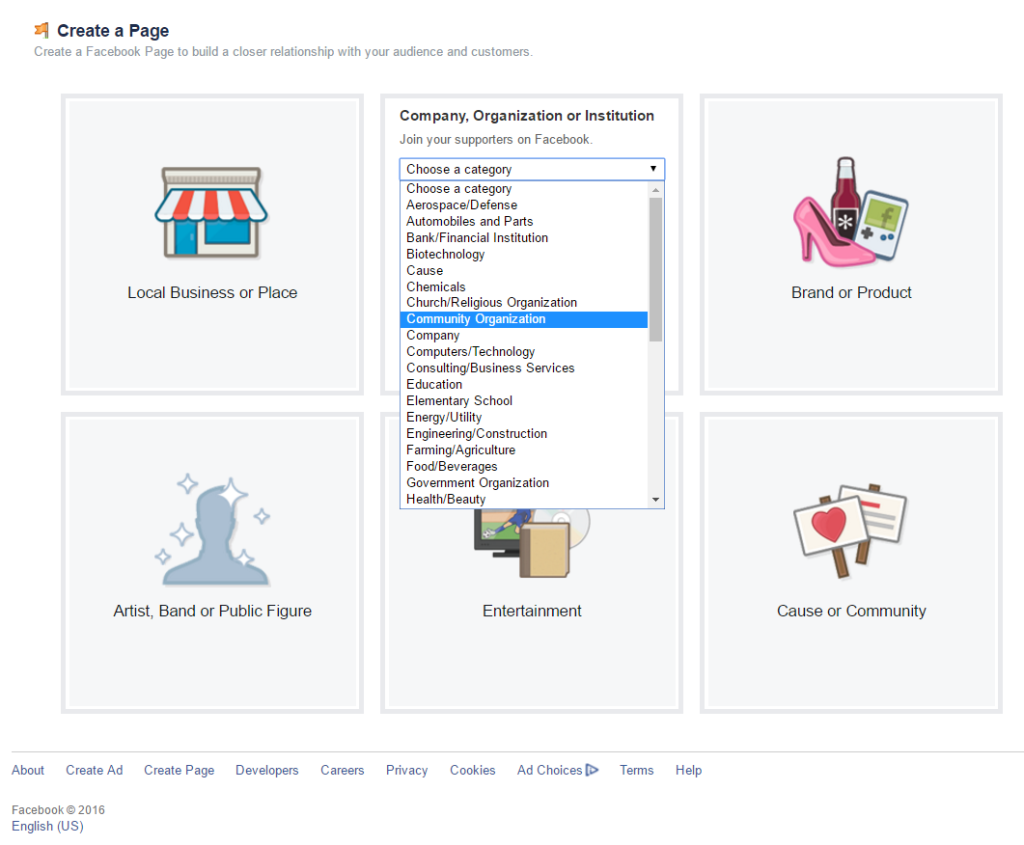 Add a Profile Pic And Name to Your Page
Now, you'll want to link a Page Owner profile. Often this is your logo. You can add your photo and this is what will appear in the News Feed when you create posts. Visitors to your business page will see your "business" rather than your personal account. You'll want to add things such as;
Job experience and qualifications
Complete the About section
Anything else that may make someone want to pay for your products or services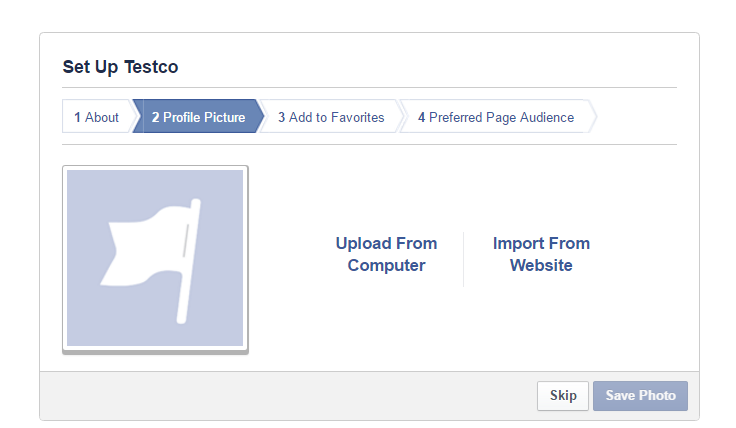 Your Page Is Created, But You're Only Getting Started
That's it. You're done creating your business page. After using these tips above, you'll be ready to now promote and market yourself using Facebook. Now, your main focus should be getting people interested in your business by networking and interacting with your potential customers and clients by posting.  Here are some additional resources to get your page up and working for you.
Optimize your Facebook page for Branding and Engagment
Facebook for Business: Advanced Methods for Marketing and Sales
Metrics to Measure the Success of your Facebook Marketing
Posting is a topic for another blog post but suffice it to say you need to post daily and you should work on sharing interesting items that include photos, video, and links to key items on your website.