How To Use SEO to Boost E-Commerce Business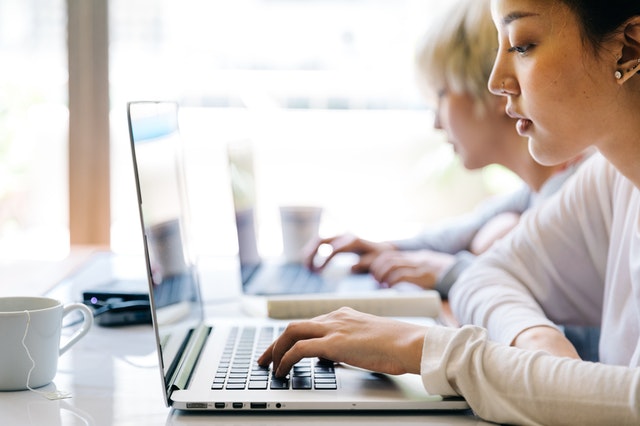 SEO is a powerful tool for any e-commerce business. If you implement it correctly, it can really impact the general interest in your site. SEO is easy to adopt, but not so easy to do well. This is why there are various outsourcing agencies or experts that can help you achieve your businesses full potential. However, these SEO experts can be very expensive and can not truly understand your vision.
With this being said, after a few months anyone can make a positive impact on boosting their e-commerce business by adopting some key principles. A few of our favourite tips are below.
Develop a keyword plan
By spending some time honing in your keywords, you make it easier for Google to identify your site as related to certain searches. This in turn makes it easier for your site to gain recognition online and increase its ranking on any search engine. There are many different categories of keywords, each of which identify a different type of search for Google to pick up on searches and push customers to your site.
If you spend some time developing a detailed plan, with some knowledge behind you to help you, then your site will see a massive boost in traffic. This should be the catalyst to help you gain a lot of interest. You should split your plan into columns and identify if they are commercial, informational or navigational. You should also be looking at your competitor's keywords, especially those that out rank you.
Ensure navigation is easy
The ease of purchase is directly associated with consumer buying behaviours. This means that if a consumer finds it easy to navigate around your page, then they will complete their purchase. This also means that you need to spend some time designing a quick and simple route to purchase items. This can be done after a bit of time spent focusing on website design or with a professional website designer.
As Google has made user experience a ranking factor, it is important that you focus some time and money into making this a priority. There are various a ways you can track your customer experiences and behaviours to see if there is a catalyst that stops potential sales. This can be done by session recording tools or quantitative and qualitative analytics tools. These are easy to download and use with ease. These should be your guidelines to improving user experience and in turn boosting your e-commerce business.
Meta descriptions are key
Meta descriptions are tags that describe your page and its content on there. Every different search engine has one of these. They are usually located under the pages title and URL. These allow the search engines to associate your page with a potential customers desire or search input with ease.
In essence these are mini-advertising opportunities that allow your page to have some added value for free. It is a free marketing tool that a lot of businesses miss out on through ignorance alone. It is really easy to do and can have a great output on your site. Whilst this is not officially SEO, it does increase CTR click through and impressions. You can track these via SEO technology and are use them to help improve online rankings.
Engaging Content
Just like with developing an in-depth and organised keyword plan, engaging content also allows Google to do their job more precisely. When adding any content to your site you must have the users wants and needs at the forefront of your mind. Some e-commerce businesses have great products, but do not spend the time posting and engaging with their audience enough. This means they can lose their relevance really quickly.
To ensure that SEO can boost your e-commerce business you should focus on developing and sharing quality content that requires a response. This can be photos, videos or text, all of which you want your audience to engage with and offer a response to on your site. Not only does this boost your potential sales and interest, it can also be a way to boost trust online too. If you have a good rapport with your customers, naturally it will boost your word of mouth marketing too. This will be a really organic way to boost your customer interest and retention too.
Build Links
Building influential links, like those at t-ranks, is a sure-fire way for SEO to boost e-commerce business. SEO ranks the number of links and connections a site has with other sites very highly. If you were to link your content with the likes of an influencer, writer, or customer then automatically you can expect to see your ranking increase with haste. This tip is old, but gold and can see a huge increase in impact quite quickly to give your e-commerce business the boost it needs online.
Conclusion
There are many other SEO tips that you can implement to see a boost in your e-commerce stores ranking. These are just the top, most impressionable ones that can help you quickly, easily and with no real issues or need for professional help. If you can master these tips, moving on to the next stages of SEO building will be a breeze. Please ensure that you keep the user's interest at the forefront of your mind when creating content. Or, aim to boost your SEO approach to ensure the best response.