Create Content that People Gladly Share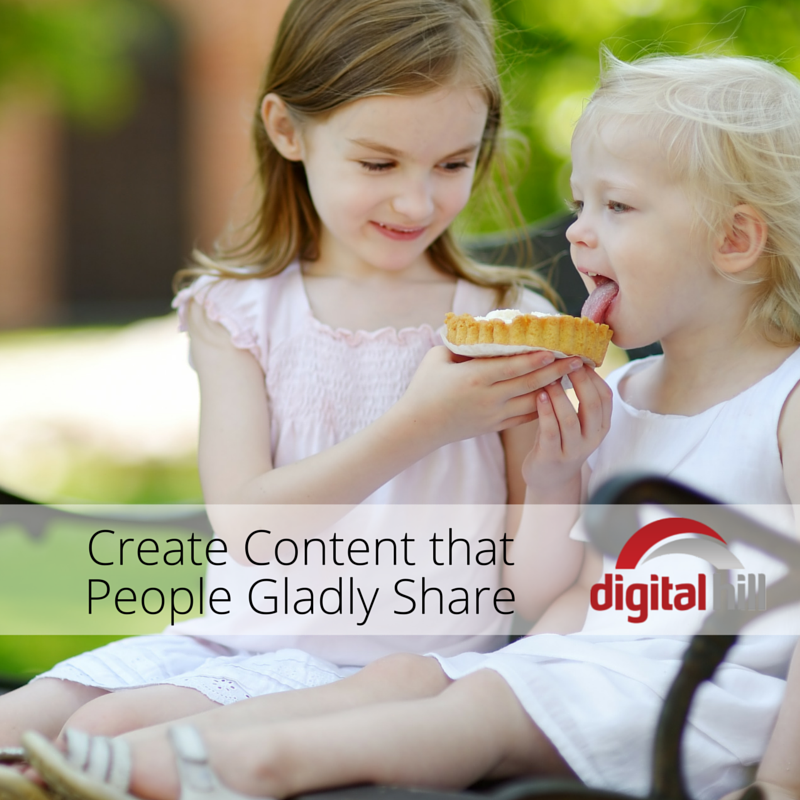 There's no specific formula for creating viral content. A home video of a laughing baby can become an overnight sensation while a short film released by a studio can fly under the radar.
It's hard to predict what makes people tick, but you can increase your chances of producing content folks will want to share by following these tips:
Choosing a topic
Study available data — The existing content on your site and your competitors should give you an idea of what has worked with your target audience. This should guide you on the kind of topics to feature later on.
Go with what's hot — Timely topics already have a major buzz, so why not jump on the current trend? But don't choose just any trend. It should add value for your target audience while staying relevant to your brand's voice.
Find out what they want — People talk a lot on social media. Join a few Facebook groups or check out some Twitter hashtags, and you'll see netizens voicing their opinions, reactions, and most importantly, needs.
Creating the content
Select a medium — Some subjects look better when presented in a certain format. But as a general rule, visual content such as photos and videos are more shareable than pure text. If you want to write an article, add photos to break up the text visually.
Give variety — You can also get more out of your content by presenting it in several ways. For example, you can convert a written blog entry into an infographic to make it more attention-grabbing. In this way, you're appealing to different preferences (and therefore, different audiences).
Elicit a response — Viral content often offers something people respond to, like a solution to a problem, an appeal to the senses, or a tug at the emotions. Design your content to be any one of the three. If you can combine them all, so much the better.
Add a powerful headline — Click-bait headlines exist because they work. But since many people are already getting leery of such headlines, make sure your content delivers what it promises.
Optimize for SEO — Content that's easy to find for search engine robots gets a good placement on the search results page. Use relevant keywords and optimize both the URL and meta description tags for better chances of being indexed by Google, Bing, and Yahoo.
Promoting the content
Go organic — Great content can't stand on its own without a little push. Get your family, friends, and colleagues to like and share the content on their social media accounts.
People are 32 percent likelier to give an upvote to content that has already received one.
Seek your audience out — Business articles can find traction on LinkedIn while funny memes may be a better fit on Reddit.
Targeting teens in your video? You'll most likely find them on Instagram and Snapchat.
Pay to promote — You don't have to spend a lot of money to promote content.
On Facebook, you can start with an amount as small as $5 to boost your posts. On Twitter, promoted tweets cost $.50 – $4.00 per engagement.
Reach out to people who have shared similar content — These people may be interested in your content, and may be willing to share it with their networks.
You risk being ignored or brushed off, but even just one positive response makes up for it.
Many are posted, but few are 'viralized' so don't be discouraged if your content doesn't hit superstar status. Just continue producing good quality content, and people will start to notice.