How Your Business Can Use Social Media to Boost PR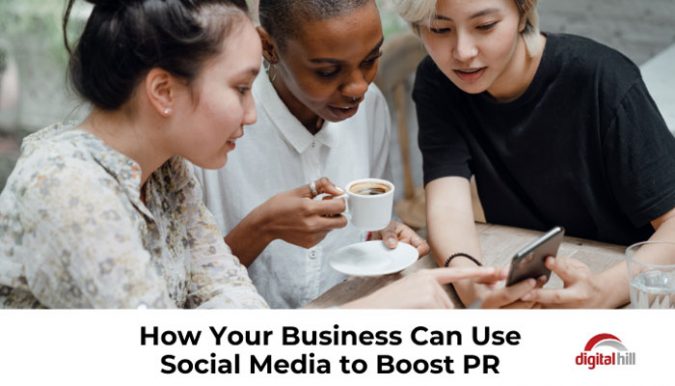 According to various social media statistics, more than 50% of online shoppers follow social media brands specifically to stay updated. That said, it isn't a secret that company PR requires more than just basic press releases and traditional broadcasts. Social media is currently among the major sources of information, especially for millennials and younger. Therefore, you should find ways to use your social media to boost PR.
From announcing company milestones, introducing new products, marketing campaigns, and more, social media and PR enable you to boost your image while keeping customers in the loop. That said, use the following tips to boost PR from your social media platforms.
1. Use Social Sharing in Your Press Releases
Adding social sharing buttons to your occasional press releases is probably the easiest way of boosting PR using social media. Like content marketing, social sharing buttons make it easy for media outlets and customers to share your releases. However, you should consider how the press release will appear on social networks.
For this, it is best if you write a short social media post with a link that redirects your followers back to the press release. You can also embed links to your social media platforms to the press release where appropriate.
2. Contribute as a Guest Blogger
The concept behind guest blogging is simple; gain exposure and niche authority by publishing your content on established blogs and websites. Guest blogging is a proven strategy that can be used to gain new-school PR. Since most websites need fresh content every day, sending a properly crafted pitch to established blogs is enough to earn you a spot.
The benefits of using guest blogging for PR are threefold;
Reach a wider audience, gain exposure, and access potential customers through other industry players
Become established as an industry leader due to the credibility of your blog
Earn significant website traffic through backlinks to your platforms
However, note that successful guest blogging requires creating a thoughtful pitch and insightful content that people will want to read. Don't forget to share content on your social media platforms once your blog is published.
3. Work With Social Media Influencers
Influencer marketing is another effective way of boosting PR through social media platforms. B2C brands specifically benefit a lot from liaising with influencers to market their products. Fortunately, there are multiple options for working with influencers. Therefore, if you don't have a budget to pay for full sponsorship, you can offer product freebies for reviews.
Unfortunately, brands can miss out on the benefits and effectiveness of influencer marketing by working with the wrong influencer. Therefore, you must be cautious about identifying and collaborating with the right person. Ensure that your prospective influencer understands your niche and markets to the right target customers. Also, be wary of the constant changes in influencer marketing, especially the increasing popularity of micro-influencers.
4. Develop a Social Media Crisis Plan
Managing your reputation is an important aspect of PR, especially during a crisis. Unfortunately, bad press spreads like wildfire on social media platforms. Therefore, when dealing with customer call-outs and negative comments, respond thoughtfully to maintain your brand credibility and calm the naysayers. Remember that even the best brands can blunder, and sometimes you have to issue an apology.
The Bottom Line
Social media and company PR are no longer mutually exclusive. In fact, they are now both inextricably joined. This has made it easy for startups and small businesses that ordinarily don't have a PR budget to manage public relations. Make use of the tips mentioned above to boost your PR through social media platforms.