Keyword Research for Website SEO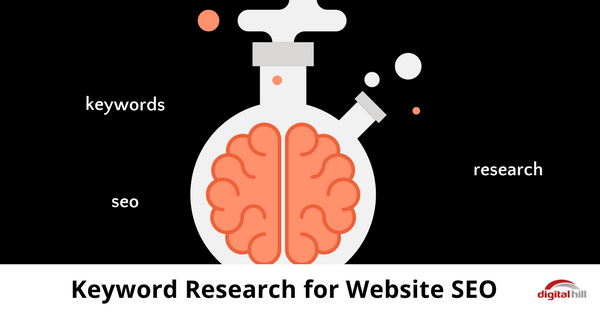 Keyword research for SEO is where you research the terms people type into search engines when looking for resources similar to your site. Once you know what these keywords are, you can incorporate them into your website content. Do this consistently, and your site will rank for the keywords and keyword phrases on search engine result pages.
But if you're using the wrong keywords, no matter how much you stuff your content you'll still not reach your intended audience. This is why it's necessary to do keyword research. All your subsequent efforts are useless if your keywords aren't targeted enough.
Specific vs. General
General terms are more popular, which makes them more competitive and expensive. Let's say you have a law firm in Newport, RI specializing in divorce, and you want its site rank better in the search engine results.
Type in divorce lawyer on Google and you'll get almost 90 million hits. To get on the first page for that term will take considerable time, money, and effort. And even if you have the resources to get on the first page, how much good will it do? People looking for divorce lawyers in cities other than Newport will leave your site as soon as they realize it's not what they need. And your site will have a higher bounce rate.
But type in divorce lawyers Newport RI free consultation and you'll get less than 120,000 search results. With fewer competitors, you can focus on that specific term and get good results in shorter time on a smaller budget. Also, people who visit your site are part of your target market.
In SEO, these specific terms are called long tail keywords. These are targeted to people who are about to make a purchase, or who know more exactly what they want. When someone uses a very specific term, they're no longer just looking around. There's a huge chance they already know what they want and are ready to buy or are motivated to learn more.
Tools at Your Disposal
Luckily, you don't have to guess which long tail keywords perform well. There are several tools I suggest, BuzzSumo, Übersuggest, Ahrefs, and Blog About by Impact.
On Buzzsumo, you can enter any topic, and the tool will analyze what content performs best for that. It displays links to content containing the keyword you supplied, then lists statistics on its Facebook engagement, and also LinkedIn, Twitter, Pinterest, and Google+ shares.
For Übersuggest, you can type in a term and choose categories (web, images, etc.) and country. It then gives you an extensive list of longtail keyword based on the term you supplied.
If you're looking for articles ideas based on the keywords you gathered from the first two tools, there's Blog About, a blog title generator. Input any keyword, and the tool will display some suggested titles and email you the rest.
Put yourself in your targeted audience's shoes. If you were in their place, what keywords would you use to find what you're looking for? That's a very good place to start.
Save