SEO Basics [infographic]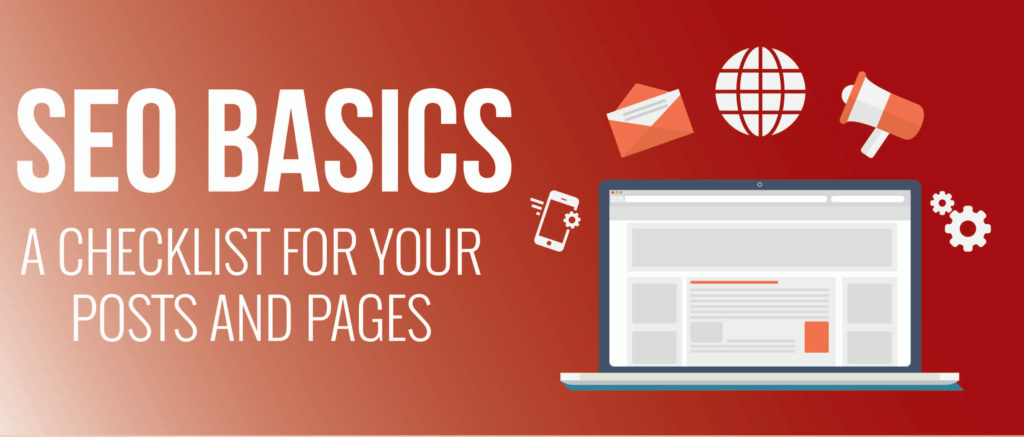 Are you overwhelmed by SEO? To correctly optimize a page for SEO takes time and persistence but it can be learned.
Keywords
Keywords make SEO work. They're what people use when searching online and what search engines look for when scanning websites. The keyword should always be included in the title, URL, and headings. The keyword should also be in the first paragraph and last sentence and makeup between 3-5% of the text.
Post Title
A post title is how you describe what your topic. It should be an H1 heading, and contain the keyword(s). Ideally, it will be between 50-60 characters. That's the character limit for search results.
URL
The URL is the address of your post and should mirror the title of the post, including the keyword, and be between 50-60 characters.
Images
Images add impact to a page and help with SEO. Use a jpeg to ensure quality and include the keyword in the name, and alt-text. Also, compress the image to help it load quickly.
Meta Description
The meta description appears in search results under the title post and should include the keyword and be between 135-160 characters. Make them intriguing with a call to action to encourage the reader to click.
Links
Use one link for every 120 words with internal links going to relevant pages within your site. External links should go to large, authoritative sites.