MyWorks WooCommerce and Quickbooks Integration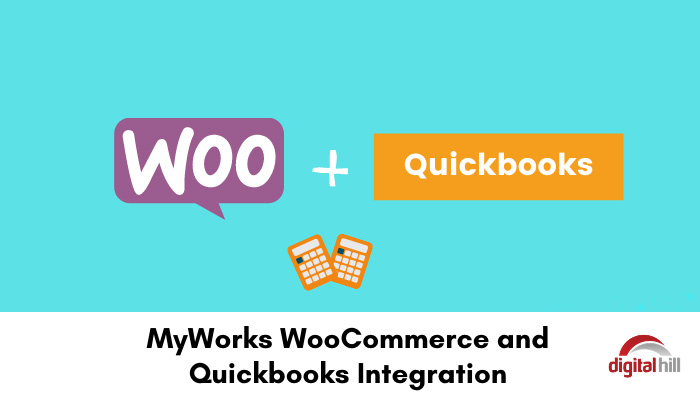 Bookkeeping is undoubtedly one of the necessary and tedious tasks that most eCommerce store owners face. However, with WooCommerce hosting nearly half of online stores and Quickbooks being a dominant online accounting platform, most online store owners should consider integrating them for more seamless accounting. One of the hindrances that make eCommerce store owners lose sleep is the lack of integrations between Quickbooks and WooCommerce. However, there is now a path forward to help take away this pain!
WooCommerce is an open-source website ecommerce application, whose coding platform is widely accessible to software developers. As such, you can create extensions with highly customized applications for accounting integration. That said, one of the third-party extensions you should consider using to integrate WooCommerce with Quickbooks is MyWorks.
Key Features of Using MyWorks
Connecting
MyWorks creates a direct integration link between these two platforms. This then makes it easy to synchronize new and old customers, orders placed, payments, inventory, and other accounting actions from products sold on a website. The automatic and real-time sync ensures your store and records are always up to date.
Setting Up
Using MyWorks to integrate between WooCommerce and Quickbooks is very simple. Begin by installing the MyWorks helper extension to your WooCommerce platform, connect with Quickbooks, and follow the easy setup wizard to map your pre-existing data. You will need to sign up to manage your QuickBooks right from the WooCommerce platform.
Synchronization
Once you complete the initial setup, MyWorks' automatic and real-time synchronization begins immediately. You will start receiving updates of new customers, new orders, inventory, and updated products automatically once you complete the registration. You can also control how real-time sync happens and what should be synced automatically.
Mapping
With this platform, you can easily map customers, payment gateways, products, and much more between Quickbooks and WooCommerce. Additionally, MyWorks mapping is very flexible, especially with the help of the AutoMap feature if your names and SKUs match between the two systems. If they don't match, you can systematically manage the mapping, synchronizing only what you need to be mapped between the platforms.
Support
You can enjoy MyWorks' 24/7 support when using this software to integrate WooCommerce and Quickbooks. The app comes with a complimentary setup call and screen share options with a 24/7 support available for all users. You can also seek help from MyWorks widely loaded documentation website or YouTube if you face any difficulties.
Pricing
Small eCommerce stores can leverage the Forever-free launch plan. However, if you have high order volume, need inventory synchronization, and advanced options, you can opt for enterprise or unlimited plans.
Benefits of WooCommerce and Quickbooks Integration with MyWorks
Saving time through automation is probably the most significant benefit of integrating these two platforms. It handles the typically tedious tasks of creating accounts for new customers, adding products, updating product sales, and managing subscriptions. That aside, other benefits of integration include;
Increased accuracy – computers provide unmatched accuracy when working with repetitive tasks. For example, transferring data from one interface to another. Entries also happen faster and more accurately when sales data is synchronized.
Better consolidation – the integration makes it easy to consolidate data from multiple store accounts.
Makes accounting effortless – using MyWorks for integration will solve all your eCommerce store accounting troubles. With this, you can focus on other issues affecting the business.
Quick setup and easy to use – working with MyWorks enables store owners to enjoy quick and easy setup, unlimited support, and immediate functionalities.
Bottom Line
Quickbooks via MyWorks is the only accounting software that can be integrated with a Woocommerce eCommerce store for seamless accounting. You can simplify your processes by using MyWorks to save time while keeping your products, inventories, and other bookkeeping activities synchronized at all times.