New eCommerce Shopping Options for TikTok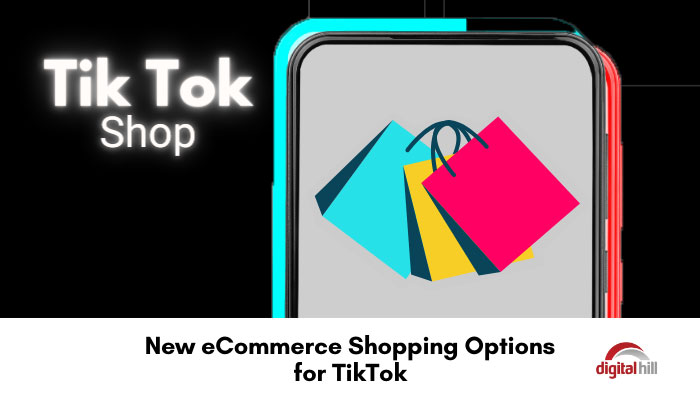 With ever-evolving customer shopping patterns and behaviors, brands are scrambling to leverage any opportunity that presents itself. Originally, shopping on TikTok occurred organically and required customers to leave the app. TikTok influencers and creators referred brands and products on their feeds for their followers to check local stores and eCommerce stores. However, TikTok has now made shopping on the platform official with the announcement of TikTok shopping. This social commerce addition streamlines product discovery and facilitates in-app shopping.
What is TikTok Shopping?
TikTok shopping essentially allows users to buy products directly from the app. The platform's rapid growth and success are majorly attributed to its ability to connect businesses with potential customers quickly and affordably. Additionally, the feature allows users to scroll through the shopping tab or search for products using keywords.
The feature also allows TikTok users to follow brands and get notified when they add new products. This enables users to shop for their favorite products without ever leaving the app. TikTok shopping revolves around three components:
The shopping feed – the platform where products are showcased.
Search feature – allows users to search for products using keywords and phrases.
Brand page – the business selling these products on TikTok.
Like the original platform, TikTok shopping features a user-friendly interface that allows shoppers to scroll through visually appealing products.
How Does TikTok Commerce Benefit Users?
TikTok provides a seamless shopping experience. It allows users to engage and shop various products from their favorite brands without leaving the platform. This makes for an easier and faster way for users to find what they need.
Shopping on TikTok is also quite fun. Brands use creative and engaging videos that allow users to interact with them before shopping. Furthermore, users can easily explore and discover products they weren't aware of before.
Most importantly, TikTok provides a safe and secure online shopping experience. The app has rigorous security measures that ensure personal information stays safe. Additionally, payments are encrypted and verified, giving users peace of mind.
How is TikTok Shopping Useful for Brands and Merchants?
While it started as an Instagram look-alike, TikTok has gained solid ground, especially among Gen Z. It is currently the most preferred platform by brands looking to engage their customers. However, the current driver for the exponential growth of TikTok commerce is its visual appeal. The platform is an effective marketplace for brands and merchants to reach their target customers.
Brands and merchants also benefit from TikTok's innovative approach to advertising. Their marketing techniques put brand messages in front of potential customers. This is further made possible through creative options, including creator licensing. Collaboration with creators and influencers further boosts TikTok's marketing efforts.
Third, the in-app purchase system allows merchants to easily track their ROI. Businesses can measure and compare results from different ad campaigns. Lastly, most brands with eCommerce shops can instantly sync products from their online store to TikTok shopping. TikTok currently supports Shopify, Prestashop, and WooCommerce stores.
What Does the Future of TikTok Commerce Hold?
TikTok envisions a successful future for its social commerce platform. The platform continues broadening its collaborations with other eCommerce platforms. Furthermore, TikTok is also in the process of introducing new ad products and tools.
A good example is the recently launched Shopping Ads. This is a three-in-one ad solution that combines live shopping ads, video shopping ads, and catalog listing ads. The ad solution is designed to help brands engage with customers at different stages of their purchase journey.
The Bottom Line
TikTok shopping is, without a doubt, a revolutionary way of shopping online. It is a booming trend that users won't lose interest in soon. As TikTok continues gaining traction, it is interesting to see new features and developments yet to be released.