Optimize Your Facebook Business Page for 2022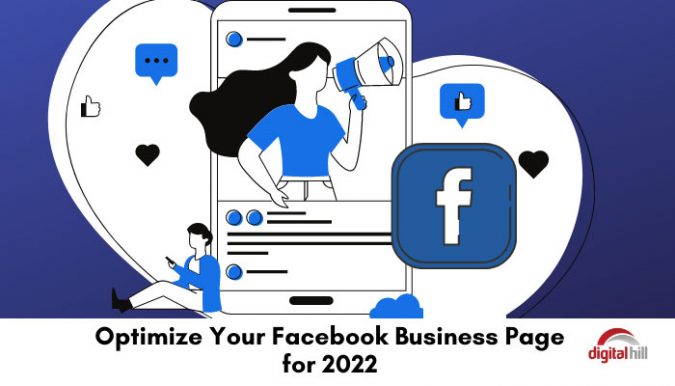 Facebook optimization is a must for any business or marketer hoping to get a positive ROI from social media marketing.
Among other things, optimization allows you to beat Facebook ad fatigue. Optimizing your campaign helps you keep Facebook ad frequency under control. This can be crucial in keeping Facebook marketing costs down.
Wondering where to start? The following are five tips to optimize your Facebook Business page predicted to have the biggest impact in 2022.
1. Optimize your page for selling
There are many ways to optimize your Facebook page for selling. First, it's imperative to link your Facebook shop. You can quickly build a Facebook shop via the Facebook Commerce Manager.
Additionally, consider adding gift cards to your page. You can add "Get Gift Card Purchases" when you click the three dots to the right of "Add to Your Post" whenever you create a new post. Alternatively, make your gift cards visible beyond the news feed by selecting "View Gift Card" from the CTA Edit Button.
Finally, you can also launch online events via Creator Studio. Eligible Facebook pages can now charge entry fees for paid events.
2. Optimize page content delivery
Marketing teams create so much Facebook marketing content. You can gain greater value from the content pieces by adding them to your calendar weeks or months in advance using Facebook's many scheduling tools.
For instance, the Facebook Business Suite allows you to create images, videos, and link posts to publish in the future. You can also schedule live streams and stories weeks out. If you don't have access to the Business Suite, consider the Facebook Creator Studio, which is open to everyone.
Other page content optimization tips to consider include; pinning important posts at the top of your page and testing your posts with Post Testing in Creator Studio.
3. Optimize for page engagement
Two critical tools to optimize engagement on the Facebook platform are News Feed and "Host a Q&A."
News Feed allows marketers and brands to engage with relevant content from other creators and businesses. It also allows you to build relationships and grow your audience.
Meanwhile, the "Host a Q&A" feature gives you a unique opportunity to learn your audience's needs. To start a Q&A session, click Create a Post on your Facebook page and, to the right of 'Add to a Post', select the three dots, then click on "Host a Q&A."
4. Optimize community management
You need to manage all Facebook-associated accounts from a single platform. More importantly, it's about time you brought your Instagram community to Facebook.
Go to your Facebook settings and connect your Instagram business account to your Facebook page. Then check the box that asks whether you'd like to see IG messages in your Facebook inbox.
Secondly, it is time you leverage automated responses to take your business to the next level. Facebook has several instant response solutions, including Instant Reply, Away Messages, FAQs, and Appointment Reminders.
5. Optimize layout, tabs, and apps
Finally, you can also get more from your Facebook marketing efforts in 2022 by optimizing the layout tabs and apps.
To change your layout and tabs, head to the Templates and Tabs selection on your Facebook page and choose the most exciting template and tab style.
You'll be able to optimize several other aspects of your business using this setting. For instance, you can link third-party scheduling apps, connect e-commerce channels, integrate messaging apps, and set up reservations.
Summary
The five points above are just the start. Facebook has many other "hidden" tools that marketers can use to fine-tune and optimize the platform for maximum ROI. Take control of your Facebook page, and make it work for your business.