Optimizing Instagram Ads for Traffic and Lead Generation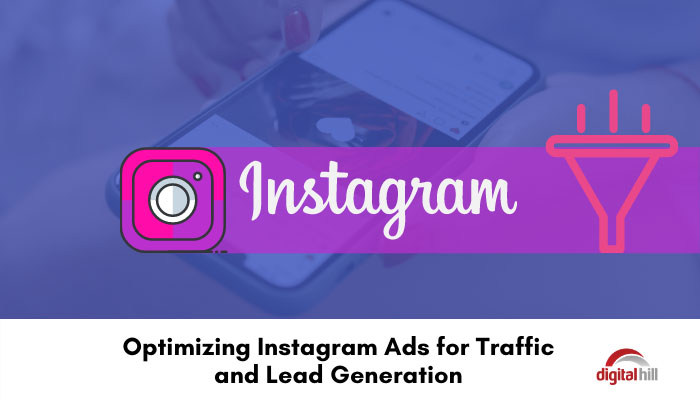 Are you stuck trying to get more leads and traffic from your Instagram ads? Most digital marketers, especially social media marketers, don't consider Instagram a crucial lead and traffic generating platform. However, with more than 80% of Instagram accounts following a business on the platform, this is a good sign that marketers should tap into. That aside, 80% of respondents from a Facebook survey said that they rely on Instagram to make their purchase decisions. As such, free Instagram likes may no longer be enough to boost business growth.
Based on these statistics, you are significantly missing out if you aren't using Instagram to collect leads. Read on for 3 tips to optimize your Instagram ads.
1. Understand Various Instagram Ad Placements
Instagram ads can be displayed on the Instagram feed, explore section, or stories. The feed section is more or less like Facebook, except that it is user-controlled. Instagram stories, which have gained popularity, provide a separate experience for your Instagram followers that activates when they tap the circle avatars on the top screen.
The explore screen has a magnifying glass icon at the bottom, next to the home screen. Explore options provide a tile view of photos and videos based on user interactions on the platform. Most marketers demean the explore section, yet it provides great returns with minimal investment. This section also provides a great opportunity to reach Instagram users looking for content outside the casual feed experience.
Nevertheless, the best ad position with the most impressions is the feed section. Following closely are the stories, then the explore sections.
2. Leverage Instagram Leads Ads
The first and obvious way of getting more leads on this platform is by using a lead ad. As the name suggests, lead ads help businesses collect customer information, including phone numbers, email addresses, job titles, and more. By providing this information, lead ads make it easy for businesses to learn about their target customers. It also helps businesses improve their direct marketing campaigns.
Note that you must have a business account to create lead ads, which implies that you should have a Facebook page. This is because you create all Instagram ads through the Facebook ads manager. With these requirements, choose lead and traffic generation as the marketing objectives. Also, opt for automatic placements of ads to minimize the cost-per-lead.
To ensure that your ads display correctly on Instagram, ensure that they meet the Instagram ad specifications.
3. Use Instagram's Zoom Feature
Instagram's zoom feature is one of the latest additions to the platform. This feature gives social media marketers and users the ability to enjoy close-up views of Instagram ads. The feature was included following enormous requests by Instagram users to add the feature. As the name suggests, users can pinch their screens to zoom in on photos and videos for more clarity.
Following its addition, brands that began experimenting with it have seen great results. Some innovative marketers also tested the feature with slow motion and new filters, which led to significant impressions. That said, this feature can help amplify your engagement, traffic, and leads from Instagram ads, especially when users can discover hidden gems or codes on your photos.
Other optimization tips include;
Improve your ad targeting
Make use of the best content
Refine your Instagram ads, and don't make them look like basic ads
Make use of call to action buttons
Promote your ads with video
Bottom Line
Despite its initial association as a photo-sharing platform for millennials, Instagram is slowly becoming a top channel for businesses and marketers. Largely thanks to its visual nature, as that makes it more engaging. However, marketers' success from this platform traces back to Instagram's advertising technique that takes advantage of Facebook's data-rich marketing algorithm. Make use of the tactics mentioned above to improve your traffic and leads from Instagram ads.