Predictions and Trends in Social Media Marketing for 2022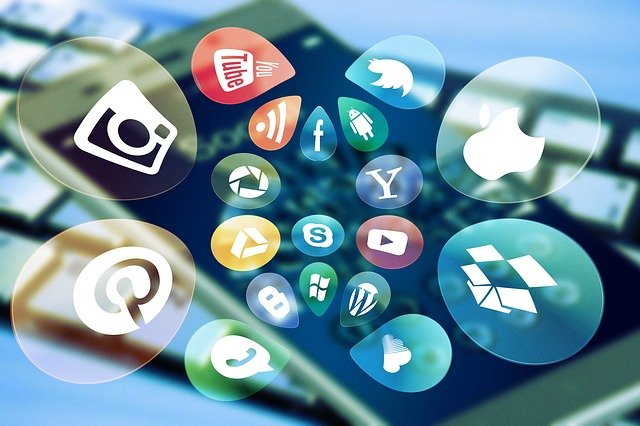 Think back to the time when the word' social media' implied MySpace. And the only matter of concern was to select music for the page. However, social media today, for sure, has made substantial progress. With access to multitudinous platforms, many business leaders have launched million-dollar companies using the influential power of social media.
Unfortunately, cashing in on social media channels is never a cinch. Merely starting a YouTube channel or building a Facebook page doesn't imply that customers will immediately forget your brand. Instead, it takes a lot of endeavors to comprehend the art and science of successful marketing strategies.
Furthermore, because new social media platforms emerge every year, and audience tastes change. Businesses continuously look for methods to incorporate the most recent social media trends. While no one can cent percent predict the future of social media marketing and anticipate what lies ahead, it never hurts to prepare for the year to come.
The swiping, double-tapping, and scrolling features of social media are going nowhere. And with 2022 almost two months away, we are stepping into the following year with loads of exciting opportunities and unique possibilities. Catching the pace with the impending trends can give a first-mover opportunity to organizations and make them reach unprecedented heights. Businesses can take a pragmatic approach and count on social media marketing tools to automate the efforts and save time. For instance, organizations can rely on DigitalSupermarket to intelligently curate the content for social media posts.
What's more, they can also track down the effectiveness of social media campaigns through various social media marketing tools and learn about the ongoing trends.
It's imperative to keep tabs on the ongoing and forthcoming trends to weave them into the current marketing campaigns. Therefore, without further ado, let's take a deep dive into how social media will transform the marketing practices in the year ahead:
1. Rise of short-duration video content
Initially meant as an entertainment and fun platform, social media has emerged as a valuable tool for marketers today. As per Statista, approximately 91.9% of companies in the USA will continue to leverage social media platforms for marketing objectives in 2021. And this usage rate might increase to 92.1% in 2022. The fact alone is enough to depict how dominant and influential social media marketing will get in the upcoming year.
Instagram recently released an option of reels that allows marketers to create videos of just 30 seconds duration. As a result, the trend of Instagram reels has picked up the pace and is now more famous than stories and IGTV options. While long-form video content still offers value, customers feel more inclined towards easy-to-digest marketing videos. Therefore, we can anticipate short videos in the near future.
2. The proliferation of social shopping
During the outbreak of the deadly coronavirus, the trend of social shopping has gained much steam. People generally prefer to shop online through social media platforms like Facebook, Instagram, and WhatsApp groups. Customers crave attention and wish to have a one-on-one conversation with the potential brands before making any purchasing decision.
Today, social media platforms introduce new features to facilitate the shopping experience. For instance, Instagram has introduced Instagram Checkout in various regions so that customers won't have to go through the hassle of the third-party site.
Likewise, Facebook has launched an option of Facebook Pay and Facebook Shops to streamline the conversation between brands and customers. And since the covid-19 isn't going to end anytime soon in the future; therefore, the curve of e-commerce will most certainly surge upwards in the following year.
3. Live videos and stories will be mainstream
According to a report, the number of internet users worldwide surpassed 330 million last year. It reached even more than 4.7 billion as of April 2021. With this growing number of people, brands and creators make the most of live videos and stories. In addition, the trend of showcasing behind-the-scenes business operations has hooked the public.
A video-sharing platform, TikTok became the most preeminent channel for brands in the year 2020. Also, it paved the way for marketing success as people had nothing much to do during the quarantine period. Moreover, businesses delineate brand stories through live videos. With the feature of 'swipe up,' marketers direct the people to the brand website. And if these live sessions involve increased customer engagement, they get viral in just a matter of time.
4. More focus on micro-influencing
It's hardly surprising to know that influencer marketing will still be on the rise during the year 2022. The fact is, influencer marketing has reached from mega to micro stage. No one can deny that people usually believe in the recommendations of influencers. Therefore, brands will continue to opt for influencers with thousands of followers to widen their customer base and enjoy the lucrative partnership.
Businesses are on the lookout for the most niched influencers instead of prominent celebrities. It is because such influencers boost more engagement with the audience. Not only this, but it also allows the brands to collaborate with a network of micro-influencers to save costs.
Final Words
Social media is a rapidly growing phenomenon – one that businesses can't afford to overlook. And specifically in the wake of the covid-19 pandemic, where organizations break their back to grab the attention of the social media audience. From broadening the customer base to building a solid brand reputation, social media offers heaps of benefits.
As 2022 approaches, we can expect user intent as the main element in creating quality content. And social media posts might be more thoroughly crafted, allowing businesses to remove any hindrance in the path to establish positive relationships with customers. These trends and predictions are a convenient place to start for companies to keep ahead of the pack and reap the benefits over the long haul. Organizations should be receptive and possess an adequate amount of resources to capitalize on the upcoming trends fully.