Red Diamond Services
New Client Website Launch for Red Diamond Services!
Check out their new website. You'll find everything you need to know with a few clicks of the mouse, and of course, it's mobile responsive!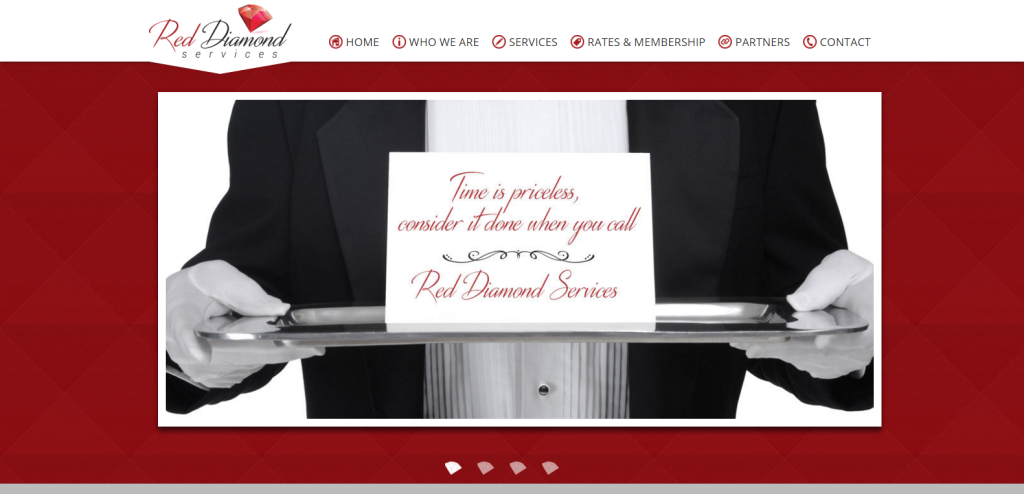 Meet Red Diamond Services
With over 18 years of experience in the corporate world, Red Diamond Services understands how difficult it is to balance a career, family, and an active social life. Red Diamond Services was established to bring balance back into all aspects of your life. They've partnered with top event coordinators, hospitality professionals, and general contractors for their Personal Concierge Service. Red Diamond cares and has a commitment to excellence by providing unparalleled customer service. They specialize in helping you. They'll do everything from picking up your dry cleaning, taking the car in for maintenance or walking the dog. If you're overwhelmed and need more time or help running errands, let Red Diamond Services help you today.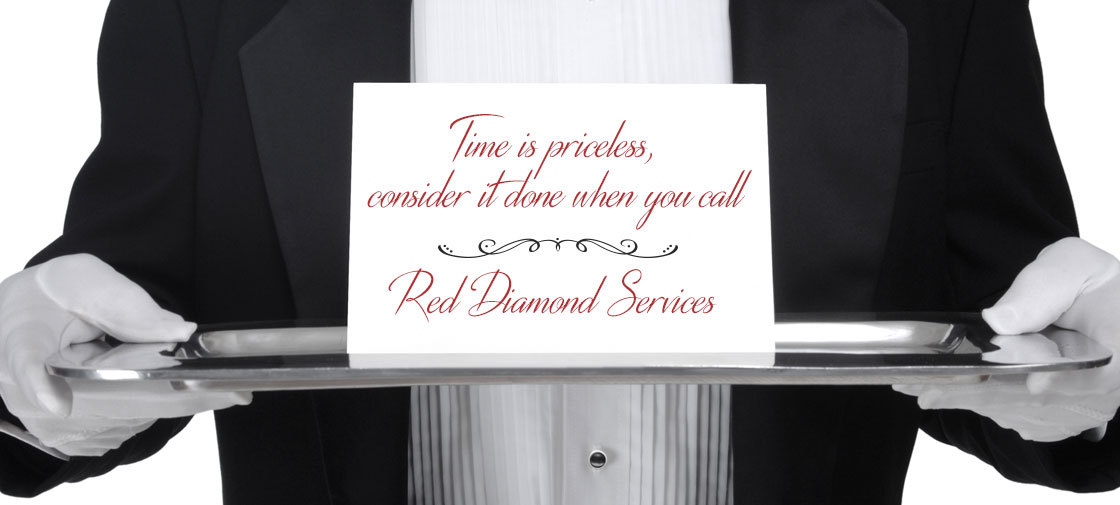 This new website is awesome! Here's the breakdown of everything this site has to offer.
The 100% Custom Design
Lead Capture and Digital Marketing
Responsive Design
Custom Website Design
You don't want the same website as your competitor do you?
NO!
That's what we thought! We wanted a design that fit all of Red Diamond's expectations, so we made sure to listen and gather as much info as we could to make this design POP! The website launch and custom design are a crucial part of the message they wanted to convey within the first few seconds of a website visit.
They needed a site that would engage and encourage the visitor to learn more about Red Diamond Services and what they have to offer. This elegant custom design is user-friendly and very easy to navigate. It gives site visitors a pleasant first experience.
Lead Capture and Digital Marketing
Notice the engaging lead capture pop-up when you visit the new website? Here's it is in action below.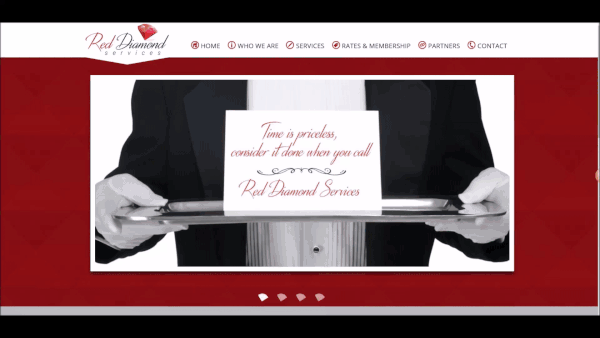 A website needs to capture the readers attention and their email address, Red Diamond Services choose to offer 25% off the first hour of service if you sign up for their email list. This engagement tool is called a lead capture call-out with a form (name and email fields to keep it simple and get more sign-ups). Visitors can choose to complete the form, and the email address is added to a list in Red Diamond's MailChimp email marketing account. Now I know you may think the pop-up lead capture form is annoying to returning site visitors. Well don't worry, this lead capture tool recognizes IP addresses and will only pop-up again if the visitor is using a different computer, web browser or a different internet connection.
Check out 4 tips to help you and your company with Digital Marketing
Responsive Website Redesign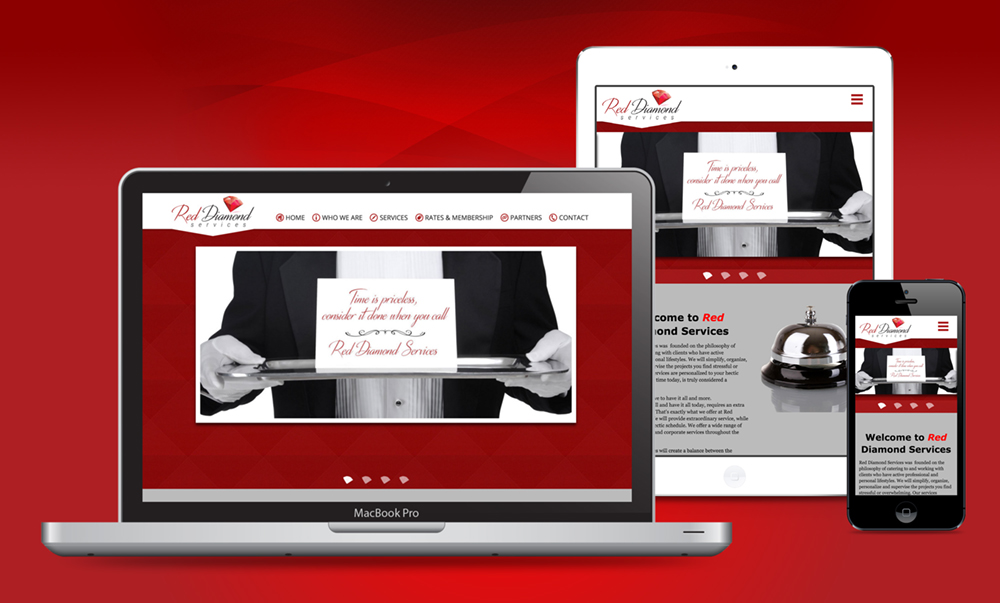 The last thing you want is for a customer not to find what they're looking for. They'll get frustrated and leave for a competitor's site that works on a mobile device. No one wants a potential client to be frustrated by their first experience with your company. Especially when 85% of customers interact with your website before they ever contact you.
Check out these facts:
At the end of 2014 mobile users surpassed desktop users for the first time ever.
The biggest complaint from mobile device users is that navigating a site is too difficult.
90% of U.S. adults have a cell phone (Pew Research 1/2014).
As of September 2014, 72% of American mobile phone users have a smartphone (comScore Report).
67% of users are more likely to make a purchase on a smartphone with a mobile-friendly site than a non-mobile friendly site (Pew Research 1/2014).
Red Diamond Services knew they needed a 100% mobile friendly (responsive) website, which is exactly what we gave them!
An easy to use, responsive website is a must. The new 100% responsive website redesign is helping Red Diamond's customers get the information they want on all devices!
If you or a business you know needs a professional, responsive website, please contact Digital Hill and request a free quote!  We make the web work for Goshen, South Bend, & Michiana and the world!