Seven Upsides of Using Klaviyo Email Marketing
Software such as Klaviyo is a cloud-based marketing automation software recognized for enabling your brand to build long-term relationships. Even for e-commerce entrepreneurs, it helps nurture and gain new leads by aligning with their business goals. Enabled with robust features like segmentation, drag-and-drop email designs, 1click integrations, and many more, allow marketers to leverage actual data to create, design, and automate email funnels.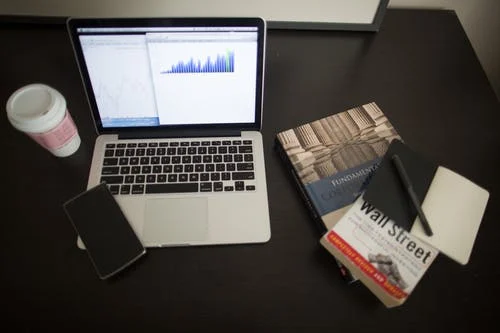 For e-commerce email marketing, Klaviyo has become the best software to offer a complete email marketing solution for your online business. It empowers smaller operations and solopreneurs to set up winning marketing strategies with various pre-built email templates.
If you wish to increase your email revenue by a factor of 4x or more, adhere to email automation's best practice and create effective email marketing to make sales and increase the return on investment. Let's look at some of the seven upsides of using Klaviyo email marketing.
Ease of use
Klaviyo email marketing automation software is built with easy-to-use editors that enable marketers to create compelling emails for email marketing. Having multiple responsive email templates, Klaviyo is optimized for all types of devices and plays a large role in strengthening customer's experience. Above that, it offers shipping solutions to e-commerce stores and makes it easier to generate the sheer wealth of data from every corner.
Thus, it can lend marketing strategies, and even a less experienced marketer can seamlessly work with Klaviyo integration and discover a whole host of possibilities from its insights.
Robust, custom web tracking system
Klaviyo is the most advanced marketing automation tool of email marketing, has a custom web tracking system. It provides much-needed insight into your marketing strategies and tracks customer behavior. This system makes it easy for a marketer to target customers and offer unlimited marketing opportunities using the existing segments.
With the special feature of an intuitive drag and drop editor, Klaviyo automates workflows. Its robust web tracking system gives an overview of several metrics with either a line graph chart or conventional figures. These reports can permit you to select and compare which metrics perform better.
Customer service
Klaviyo has been at the center of customer services that offer friendly support during business hours. Even with the help of their in-app support features that are available at your fingertips, you can get Email support, have a Live chat, and get a proper roadmap to streamline your process. Getting started handbook covers information on making the most out of this platform, among other helpful resources.
Tight integration 
Using Klaviyo for your email marketing, you can seamlessly collaborate with all the major eCommerce platforms and eliminate the use of traditional marketing tools. It enables to pull data from Shopify, Magento, and BigCommerce. It also allows you to connect with Facebook custom audiences and get the most out of your eCommerce targeting efforts. Thus, you can start sending more personal and targeted communication to your customers and nurture better relationships.
Personalization
With personalization being the core of any email marketing project, Klaviyo marketing automation software allows you to utilize the Flow Builder and pull in product recommendations to serve the clients personally.
Enabling such dynamic data for personalization, Klaviyo has pre-made templates that can sync and segment the audience and leverage the benefits of personalization to maximize the ROI. Thus, it has a deliverability of a 6x higher transactional rate that can optimize the email and reach the right audience to grow your business.
Segmentation
To reap the benefits of advanced segmentation, marketers leverage Klaviyo software to use behavioral data. Such streamlined segmentation is built to target marketing campaigns and facilitate even more effective targeting. It ensures you see your customers' purchases, their interactions, and their online behavior. Thereby, allowing you to deliver a unique experience for your audience.
With Klaviyo's powerful segmentation tools, you can send marketing emails to engage your customers and open a better click rate. Thus, based on their behavioral and transactional data Klaviyo enhances the overall email campaigns and takes the personalization to the next level.
Automation
Known for its cutting-edge data science, one of the best email marketing automation software, Klaviyo lets you make revenue while you move. Its powerful functionality and advanced features automatically generate predictions and get the very most out of email campaigns. So, choose from a vast list of email workflows and, depending on customer behaviors, create different flows for your audiences.
Final Thoughts
We hope by now you have got a clear picture of the benefits Klaviyo email marketing software offers. Change the way you make money by using email marketing. As with many email platforms, Klaviyo can segment elements specifically for e-commerce. So, if you are keen to make the most from your E-commerce store, choose Klaviyo. They offer in-depth integrations, settings, and customizations. Additionally, you can set up the best email practice automation quickly, without any hassle. Klaviyo is the underdog that will genuinely scale with your E-commerce business. Thereby, allowing you to grow your audience and enhance customer interaction in multiple ways.