Social Media Do and Don'ts for Businesses in 2023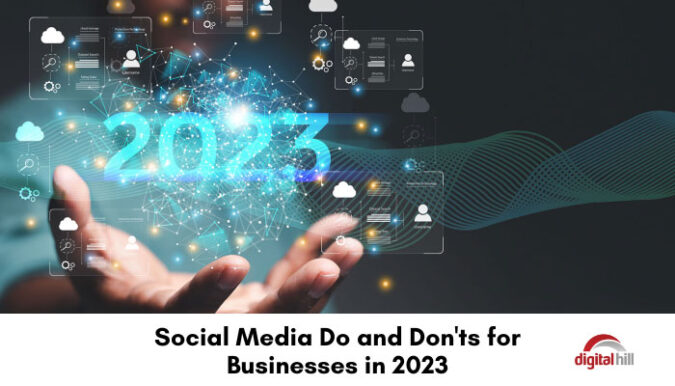 Social media's growing influence on marketing provides savvy brands with a unique opportunity to connect with fans and drive loyalty programs. In addition, brands can engage fans, advertise their products, and discover new markets. Unfortunately, social media marketing presents various challenges, often resulting in costly blunders and missed opportunities. To this end, we've developed a social media do and don'ts cheat sheet to help your business get things right in 2023.
Do add value
Strive to make your customer's visit worthwhile. Otherwise, they may skip your posts next time. This is why memes are so popular. They make us forget our problems, even if just for a few seconds. Similarly, social media users love to watch short videos because they're often fun, informative and educative.
Don't buy likes and followers
There's often a temptation to buy followers, likes and comments to create a false impression of a strong social presence. However, as a business, you don't want to make this mistake. Firstly, it can cause your account can be banned for life. More likely though, you'll become a laughing stock and lose genuine followers once rumors begin to circulate.
Do be authentic
The most successful businesses are authentic brands that are honest and truthful about who they are, what they do, and who they serve. For instance, an authentic business is accountable, admits when they make mistakes, and apologizes genuinely. Authenticity also has an element of transparency. Don't hide your errors and failures, instead, embrace the growth that comes from them. Your customers will appreciate it.
Don't steal content
Content stealing is rampant, especially on popular social networks like Facebook and Instagram. For instance, you may be tempted to download or copy-paste a trending photo from your rival. Or you may want to modify other brands' tweets to share the spotlight. Resist the temptation as it often ends up badly. Instead, consider taking inspiration from others but putting your own spin on it to reflect your brand.
Do lots of testing
No brand is perfect. Instead, the best businesses continually improve by identifying and rectifying their mistakes along the way. Testing is the easiest way to uncover mistakes and find solutions. For instance, try using A/B-test posting times to find the ideal time to publish your posts. Similarly, test profile pictures to find out the best option.
Don't apply a one-size-fits-all approach
A one-size-fits-all approach is dangerous and often ineffective in social media marketing. For instance, don't assume that everyone will find your posts on Facebook. Instead, maintain a presence on other major social media platforms to reach all of your target markets. Also, spread your posts throughout the day so no one misses out.
Do audience research
You're more likely to build stronger relationships if you understand your customers better. Thus, you should constantly seek to learn more about your customers. For example, you could pay research firms to help you develop buyer personas. Also, conduct online surveys and polls to unravel customer behavior.
Don't ghost your fans
Social media is ruthless. Unlike the mom-and-pop shop at the corner that customers keep checking long after it closes, social media users will find a new store or business within a few days of your disappearance. So, don't go missing; instead, ensure you post regularly. If you're busy, hire a social media agency to maintain your social handles.
Do post regularly
Publishing one or two posts every week is not too different from ghosting your followers. Why? Because the average social media user checks their profile daily. Indeed, the majority log into their accounts twice or more daily. Feed their curiosity by posting at least once a day.
Don't spam
Though you should publish posts regularly, too much posting can be devastating to your brand. Your followers may begin to see you as a spammer and may block or request to see fewer of your posts. Also, frequent posting may dilute the quality of your posts. Instead, find a practical posting schedule and stick to it. Consider when your audience is online and on what platforms for the best results.
Conclusion
Social media is an invaluable marketing platform with endless opportunities. But only if you follow the unspoken social media marketing rules. Fortunately, you now know the dos and don'ts of social media marketing.