Super Thanks is Changing Monetization on Youtube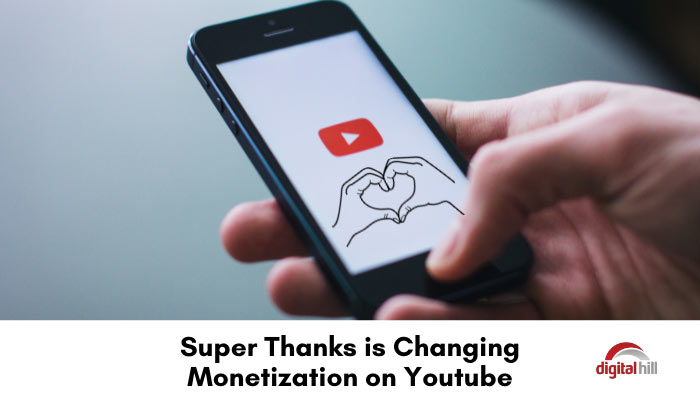 YouTube has launched a "Super Thanks" feature through which streamers can donate to their favorite creators at any time. This will come as music to the ears of the millions of creatives who rely on YouTube contributions for their income.
Until now, creatives relied on third-party applications for such contributions. For instance, many creators would encourage viewers to head over to PayPal to donate. The new Super Thanks feature allows well-wishers to donate right within the YouTube environment.
What to Know About Super Thanks
Launched on July 20, 2021, Super Thanks is a new revenue stream for YouTube content creators. This feature allows fans to tip their favorite creators when watching standard uploaded videos. Previously fans could only do this during live videos. As YouTube says, it's a way for fans to "express gratitude and show support" to their favorite creators.
Currently, viewers can donate $2, $5, $10, or $50, or the equivalent in your local currency. Local central banks will determine exchange rates.
After sending the tip, the user can leave a comment with which others users can engage. Comments from tippers are colored to highlight their purchase. The color also gives the tipper's comment prominence in the busy comment section. Tippers also get a one-time balloon animation to recognize their support. Channel owners also get a notification of the Super Thanks contribution, so they can communicate better with tippers.
Typically, YouTube claims a fraction of all revenue generated on the platform, and Super Thanks is no exception. Evidence suggests the social network will take a 30% cut of all Super Thanks earnings.
The service is already available in 68 countries globally. Creators can check if they have access to the new feature by heading to the YouTube Creator Studio and checking for Supers under Monetization.
A New Income Stream for Creatives
Neal Mohan, YouTube Chief Products Officer, has lauded the initiative, saying that life as a creator can be pretty challenging. Super Thanks opens up a valuable new revenue channel for the platform's creators.
"For creatives, building a business isn't a one-size-fits-all approach," he said during the Super Thanks launch. "That's why at YouTube, we're always looking for fresh ways for creators to diversify income streams."
Neal adds that YouTube is excited to unveil their "fourth paid digital good" in Super Thanks, saying the new feature gives creators another way to earn money.
Catching Up with the Competition
Many digital marketing experts see the new product as an effort by YouTube to catch up with the competition. TikTok and Instagram, YouTube's two biggest competitors, already offer similar products. Twitter is also working on a similar product in Twitter Blue, a subscription offering, which allows fans to subscribe to favorite channels for a monthly fee.
You might also recall Clubhouse, the social media app designed to topple video streaming platforms. Clubhouse offers a place to meet, talk, and share ideas with others, and recently announced plans to allow creators to monetize their spaces.
YouTube is trying to catch up with all these new products from competitors. It's also a way to keep users on the platform, with new social networks such as TikTok continuing to attract users at an exponential rate.
Three other ways creators can earn revenue on YouTube are through ads, Super Chats, and Super Stickers. Super Chats, launched in 2017, are highlighted messages in YouTube live streams that stand out from the crowd to get more attention. Meanwhile, Super Stickers, launched in 2019, allows viewers to purchase stickers to connect to creators during premiers and live streams. Super Thanks is the first way fans can contribute directly during a regular video on YouTube.
Verdict
Super Thanks is an excellent idea. Although the 30% cut is a bit steep, it's about time creators had a way to accept donations directly within the YouTube platform at any time. It also gives creators more ways to interact with their fans who support them the most.