The Best Browser Push Notifications Plugins and How They Help Your Website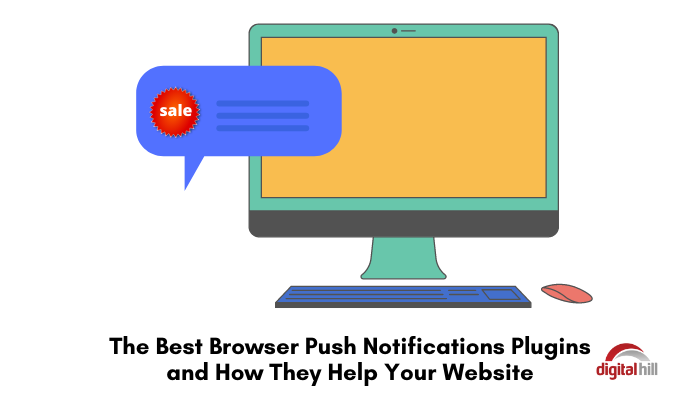 Most website owners are looking for creative ways to create an enthusiastic following. Visitors that regularly return to read and interact with their content or buy products. Common methods of doing this include running email campaigns, maintaining a presence on social media, running promotions, and WordPress browser push notifications plugins.
Simply put, WordPress push notifications are messages from websites or apps that appear on users' browsers or devices. These show up whether they are using the app or not. This makes it a powerful tool to connect with your visitors even after they leave your website. Furthermore, you can use it to send targeted messages, which lead to increased traffic, leads, conversion, and sales.
That said, below are some of the best WordPress browser push notifications plugins to use in your browser.
1. OneSignal
OneSignal has over 500,000 active installations and is sending over 2.5 billion notifications daily. It is also probably the most widely used browser push notifications plugin. This free WordPress plugin has won the hearts of many, thanks to its ability to send unlimited desktop push notifications. It works in Safari, Chrome, and Firefox browsers.
Key features of OneSignal include
Automated notifications – automatically notify your readers every time you publish a new post. You can also configure reminders.
Targeted users – you can segment your target audience based on different factors. Factors include language and frequency of website visits. You can also customize your targeting attributes.
Schedules notifications – you can set times and dates to send out push notifications to suit your audience's time zones or time of day they viewed your website.
Real-time analytics – easily monitor the delivery of your notifications and real-time conversion stats.
Opt-in customization – customize how to onboard your audience to subscribe to your notifications.
2. Gravitec
You can also send quick notifications to your readers efficiently with Gravitec. The plugin has simple installation and straightforward usage, making it a favorite for many. Unlike OneSignal, Gravitec supports all types of websites, including those created from website builders such as Shopify and WIX. The best thing is that you don't have to code or insert additional scripts to use complex automation features. Key features include;
Simple one-click activation.
Life-time service.
Targeted campaigns that correspond to subscribers of your push notifications.
Welcome messages for new subscribers.
Bell widget that allows subscribers to choose specific content that they want.
Tweet to push that automatically sends tweets as push notifications.
3. SendPulse
SendPulse is a plugin that focuses on turning an online window shopper into a prospect. The plugin is compatible with several browsers and devices and guarantees that it will boost your subscription numbers. Some advanced features of SendPulse include;
Trigger messages that send notifications that send specific messages.
Real-time statistics.
Cross-browser compatibility.
Easy segmentation and personalization.
Quick A/B testing to determine which campaign has a better ROI.
4. Push Crew
VWO Engage, previously known as Push Crew, also provides push notifications for mobile and desktop browsers. Uniquely, what stands out from this tool is its design to create push campaigns with entry and exit triggers. This means that your push notifications campaign will be based on specific user actions, such as clicking a triggered link.
Key features of this plugin include;
Powerful user segmentation.
Triggered push notification campaigns.
Personalized and customized notifications.
Free for the first 2000 users and a monthly $18 for a premium account.
Intuitive dashboard with real-time ROI tracking.
The Bottom Line
Since its introduction in 2009, browser push notifications have been adopted rapidly by most website owners. Nearly all modern browsers support these plugins. Therefore, choosing the right plugin is vital if you want to enjoy the benefits of this campaign. Choose one from the four best options mentioned above.