4 WordPress Plugins You Should Be Using This Year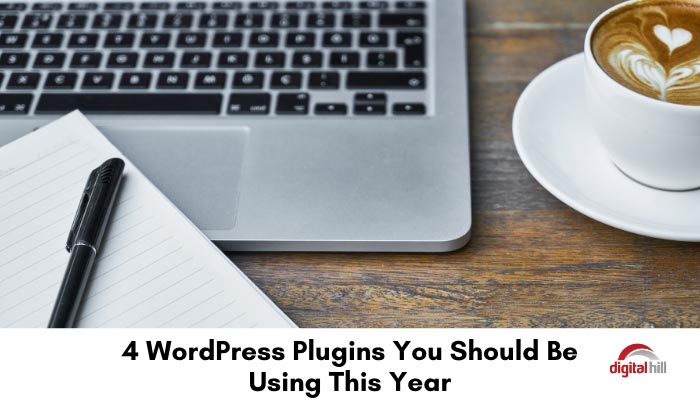 A plugin is an add-on software tool that contains features to enhance and add functionality to WordPress sites. Plugins extend the power of a website and extend the tools and features visitors can see and use on WordPress sites. These plugins are built to make it easy for those who do not have any coding knowledge to create highly optimized and converting websites. The 4 most popular plugins used on WordPress are Yoast SEO, MonsterInsights, OptinMonster, and WooCommerce. Here are more details about these 4 WordPress plugins you should be using this year.
Yoast SEO for Page Rank
With Yoast SEO, you are easily able to increase traffic to your website from popular search engines like Bing and Google. Additionally, you will boost your number of visitors from social media sites like Facebook and Twitter. Yoast SEO also helps increase the engagement of your readers. To do this Yoast SEO uses features that make it easy for you to build your SEO, including:
Keyword optimization: Optimize your website for keywords to increase your SEO.
Readability check: Yoast SEO helps you analyze the readability of your blog post and also makes a calculation of the Flesch Reading Ease Score.
Google algorithm updates: Ensures that Pinterest, Google, and other platforms are aware of what your post is about by fast indexing and adding the schema.org data appropriately.
Monster Insights for Stats
Monster Insights is another user-friendly and powerful plugin for WordPress. With this plugin, you are able to track your website across campaigns and devices with just a few clicks. You will also get a Google Analytics report on your WordPress site with practical insights. Monster Insights also allows you to get real-time statistics on your website. These reports inform you about users who are online and what they are doing. Some of the popular features to look for on Monster Insights include:
Page-level analytics: With this feature, you receive detailed stats for all your posts and pages. This information helps you identify your most popular pages, posts, and sections on your website. Allowing you to continue to optimize your site.
Ad-tracking and affiliate links: Monster Insight helps you track the clicks to your banner ads, affiliate link, and any outbound links using link tracking technology.
Performance and optimization: Monster Insight enables Google Optimize for adjusting speed and sample rate. This plugin also allows A/B testing and other advanced features.
OptinMonster for Growing Leads
OptinMonster is a popular lead generation plugin for WordPress. With this conversion optimization tool, you can grow your sales and revenue and also improve your email list. Some of the additional features of OptinMonster include:
Eye-catching opt-ins: This helps you to create opt-in forms that convert visitors to your site. OptinMonster uses behavior detection to guide you, helping you to use the right campaigns and attract the right visitors. This ensures your opt-in forms are only displayed when visitors are most likely to subscribe to your email list.
Reduce cart abandonment: One of the main challenges for eCommerce retailers is shopping cart abandonment. The exit-intent technology utilized by OptinMonster reveals a targeted campaign to any abandoning visitors, which encourages them to be converted before they even think of leaving your site. Some of the campaigns that can be displayed to abandoning visitors include a special discount to encourage them to make a purchase, an invitation to express their views via the chat feature, and an invitation to download a lead magnet by being part of your email list.

Onsite retargeting: With OptinMonster, you can run onsite retargeting to reach out to potential customers on your website. You can use onsite retargeting by using an exit popup campaign when customers want to leave your site.
WooCommerce for Ecommerce
The customizable and open-source platform, Woocommence for WordPress used by entrepreneurs worldwide. WooCommerce uses tools you know, such as custom AJAX endpoints, and other common actions and filters. This plugin also has a REST API that allows you to manage orders and products. Other additional features of WooCommerce include:
Powered by Trust: The plugin is built on WordPress and is regularly audited using Sucuri.
Content at the core: WooCommerce integrates commerce and content. This way, all you need is are in one platform for all your needs.
No limit: WooCommerce is open-source allowing you to modify, and customize everything. Since you are allowed complete control, you are able to add unlimited users, products and are also able to take unlimited orders.
In Conclusion, these 4 WordPress plugins you should be using this year will
WordPress plugins allow you to customize and add functionality to your website even if you have no coding knowledge. Therefore, by studying each of these plugins, you will be able to choose the ones that are most appropriate for your WordPress website. These 4 WordPress plugins you should be using this year will allow you to connect with your niche and target market.
Need assistance choosing plugins and setting up your website? We can help, contact us today to get started.