The Top 5 E-commerce Plugins for WordPress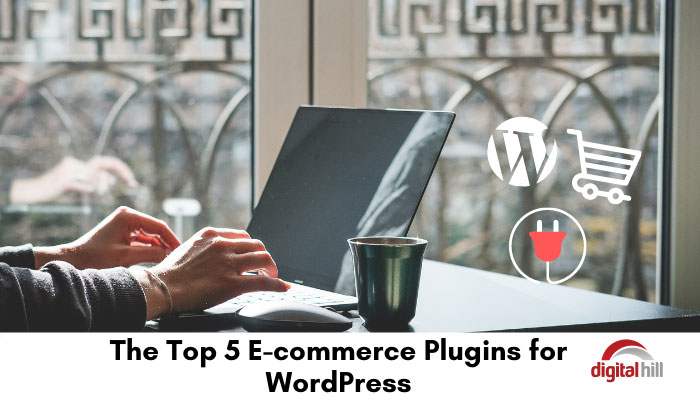 Despite WordPress originally starting as a reputable blogging platform, you can create various types of websites from this platform. Those looking for an affordable platform to build an e-commerce store should consider it. However, the success of an online store heavily relies on several factors. For starters, you should have a good selection of e-commerce plugins to extend your website's capabilities and operate a fully functional online store. That said, below are the top 5 e-commerce plugins to consider for your WordPress site.
1. WooCommerce
WooCommerce is, without a doubt, currently the most popular and widely used e-commerce plugin. The plugin provides a comprehensive solution, enabling online vendors to sell goods both digitally and physically from their WordPress sites. It features hundreds of extensions, both free and paid, making it easy to build and upgrade your store. The wide collection of themes provides endless options for choosing your website's design and layout.
Other incredible features of WooCommerce include accurate product and inventory management, customer profiling, seamless shipping control, order management, coupon management, and detailed platform statistics. You can also integrate the plugin with other free plugins, such as HubSpot, for additional services, such as cart tracking, marketing automation, and more.
2. WP EasyCart
WP EasyCart is a more unfamiliar WordPress plugin that has begun gaining popularity for various reasons. On several occasions, basic plugins such as WooCommerce, BigCommerce, and Cart66 may not suit small business owners. While small business owners have the capacity and knowledge to learn about various e-commerce tools, they have limited time and capital to actualize it.
That said, WP EasyCart is specifically designed for small business owners looking to build a performing WordPress platform without much training. The store operates on WordPress and offers amazing configuration, plus easily understandable tools that suit non-developers. The plugin provides all that small businesses need to make their store fully functional. Additionally, it readily integrates with other business tools, such as Quickbooks and MailChimp, for email marketing.
3. BigCommerce
E-commerce sites looking to scale their performance should consider using BigCommerce for WordPress. The plugin enables users to set up a functional online store and access unlimited features and data tools that contribute to growing your business. Unlike WP EasyCart, BigCommerce is better suited for established businesses or a large brand with a rapidly growing customer base.
The ability to sell from anywhere is probably one of the major BigCommerce selling points. It features multichannel integrations, allowing businesses to sell through Instagram, eBay, Facebook, Amazon, and Pinterest. It also provides the convenience of managing all your orders from one dashboard.
4. Ecwid
Ecwid is a multiplatform plugin that can be used with various websites, including WordPress, Facebook, Tumblr, Drubal, and more, to launch an online store. Like other plugins, you can sell products from your WordPress store globally, as it provides more than 40 payment options, supports 45 languages, and offers shipping integration.
Unlike WooCommerce and other WordPress-only plugins, Ecwid has a fixed monthly payment plan, making it comparably cheap. The free version of the core plugin also provides more features compared to other plugins.
5. Easy Digital Downloads
Easy Digital Downloads is another powerful, simple, and intuitive WordPress plugin that enables e-commerce store owners to manage and sell digital products with ease. The plugin offers several features with a focus on increasing digital sales. It is a good choice for online vendors selling only digital items, such as audio clips, eBooks, and PDF files. Using the free core plugin, installing and using the platform is easy. It additionally comes with discount code features and activity tracking.
The Bottom Line
Since all the above-mentioned WordPress plugins are great, finding the best plugin comes down to preference and intended use. For instance, WooCommerce is best for sellers looking for flexibility and full control over their site. Easy Digital Downloads suits those selling digital goods, BigCommerce is for developed businesses, WP EasyCart for small businesses, and Ecwid is best for versatility. Choose an e-commerce plugin for WordPress that is best suited to your e-commerce business and start selling online.