Tips to Increase Lead Generation using LinkedIn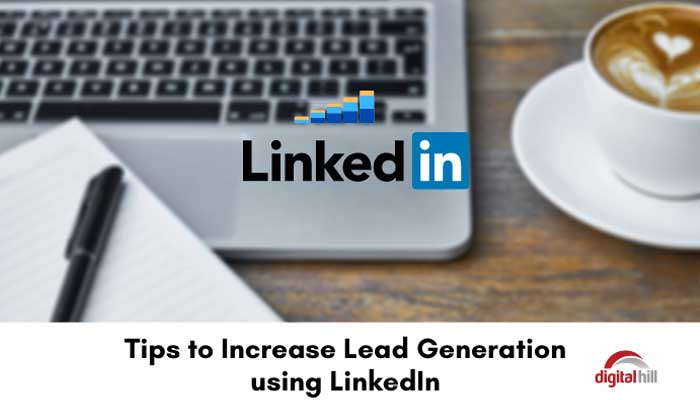 Boasting 722 million users, LinkedIn is currently one of the most popular social media channels. Users are from over 200 countries worldwide. Thereby, giving organizations a global platform to build connections, acquire new leads, and expand their businesses. Read on to find out how to get more LinkedIn connections and increase lead generation using LinkedIn.
It's not just the popularity that makes it so appealing, though. LinkedIn also has the highest percentage of decision-makers compared to the other social media networks. Studies show that 13% of all LinkedIn users are the ones who make buying decisions for their companies. That's over 90 million senior-level influencers that your company can connect with.
These like-minded users are actively looking to build valuable relationships and find business opportunities just like you. There are multiple statistics to back this claim. In fact, Simplus, a Salesforce partner, says that 70% of all their website form fill-ins come directly from LinkedIn.
Also, LinkedIn users can be incredibly active. Nearly half of them use the platform once a month, while about 40% log on daily. That's around 150 million professionals actively seeking new connections and business opportunities. This could be a massive opportunity, right?
How to Get More Connections and Generate More LinkedIn Leads
If you're wondering how to use LinkedIn to generate more leads and for your business, here are a few proven tips;
1. Complete your LinkedIn profile
This is the very first step to achieving success on the LinkedIn platform. Incomplete profiles could let you down big time. Issues include a lack of profile photos, having very few details beyond a job list, and missing academic backgrounds. Furthermore, missing these details means users automatically assume it's a fake profile. Therefore, the few that give you the benefit of the doubt won't have enough information to decide whether you'd be a good connection.
2. Optimize your profile for searches
Why do you need to optimize your profile? Because of the LinkedIn search function. Finding the right people to connect with on LinkedIn isn't always a straightforward process. Even the suggested list of connections is rarely enough. Users frequently turn to the search function to find like-minded professionals. An SEO-optimized profile with the right keywords is easier to find in LinkedIn search queries.
3. Join LinkedIn groups
LinkedIn groups provide an exclusive space for professionals in the same industry or with similar interests to meet, interact, share insight, and build valuable connections. More importantly, LinkedIn doesn't allow users to send messages to people outside their connections. As soon as you join a group, you can send a message to everyone within that group. Therefore, groups easily and effectively widen your network.
4. Publish well-researched articles
One of the easiest ways to spot an industry expert is to check their publications. If one is an authority in their field, they'll likely have tons of published material. LinkedIn users are always on the hunt for such industry experts. So you can showcase your credentials by consistently publishing valuable articles and blog posts. Remember that people using the search function can also discover potential connections through published material. Don't just publish these articles on your LinkedIn profile, but on your page and in groups too. This will help you reach many more people. Yes, this requires some extra effort, but you can check out this guide on how to manage multiple LinkedIn accounts to save time.
5. Consider paid strategies
So far, we've only looked at avenues for organic lead generation. However, LinkedIn now has several paid options to help you fast-track your lead generation campaign. These include sponsored content that runs across LinkedIn feeds, sponsored emails for targeted audiences, and dynamic display ads that appear in the sidebar on LinkedIn. LeadGen forms are another worthy consideration. The strategies mostly target businesses but can also work for individual professionals.
The Potential is Limitless
NetBrain Technologies Inc. doubled their sales-ready leads within a year using Linked Ads alone. At the same time, AutoPilot was able to generate 500+ marketing qualified leads. Concurrently, while reducing average cost-per-lead by 75% using the LinkedIn LeadGen forms. You could be the next success story.
Need to discuss a social media lead generation strategy? Contact us today!