How to Use LinkedIn to Promote Your Business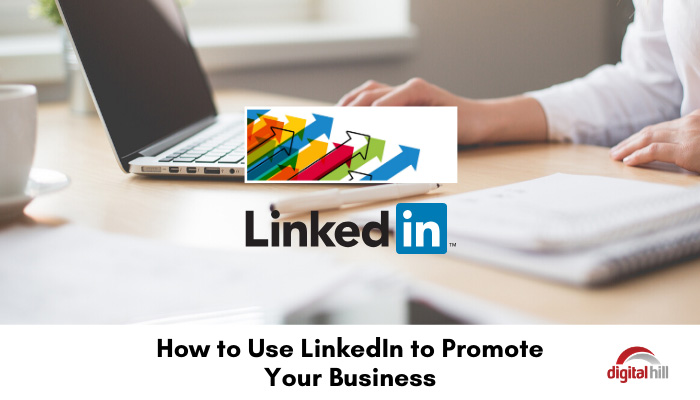 Despite being older than Instagram and Facebook, LinkedIn has fewer users and is often overlooked by many businesses and marketers. Almost every business tries to tap into the global reach of Facebook and Instagram to promote their businesses. However, they often overlook the fact that LinkedIn has over 675 million business users. Unlike other social platforms, LinkedIn is a professional social platform whose sole purpose is to build valuable business and employment connections.
If used correctly, LinkedIn can increase your brand's reach and help promote your products. It's a key place for businesses that are B2B.
Get Started: Use LinkedIn to Promote Your Business
1. Create your LinkedIn profile
The first step to reaching your audience is creating a business profile, separate from your personal LinkedIn profile. LinkedIn was created to connect professionals; thus, your profile should be as professional as possible.
Upload all your company's information. From your logo, size, description, location, industry, website URL, year founded, and type. Don't forget to upload a cover image that's professional and showcases your brand. Fill in the 'about us' section to provide visitors with sufficient information about your company.
Keep in mind that a complete profile is critical to your brand image as it shows that you're professional and legitimate.
2. Avoid hard-selling, Add Value
Unlike other social platforms where everyone is concerned about the number of followers, LinkedIn seeks to build valuable relationships. The bulk of LinkedIn users are professionals who have very little concern on the follower count. It's hard to fool these users to follow you or click your links if they don't add value to them.
This means that your content needs to offer value to generate leads and ultimately improve your conversion rate. Try to be a resource and problem solver. Use LinkedIn to promote your products by driving traffic to your official website. Ensure that you publish your content consistently or use LinkedIn automation software to create a loyal community of followers who engage with your content. If the content offers value to your audience, they will share it, which will help improve brand awareness.
3. Use LinkedIn Page tools
LinkedIn has a lot of tools to help promote your business. Be sure to use them. For example, LinkedIn recently rolled out new tools to improve the way businesses interact with their audiences.  These tools include; Invite to Follow, LinkedIn Live Streaming, and Post as Page or Member.
The LinkedIn Live Streaming features offer the best interaction, as it allows businesses to engage their audiences via comments and two-way conversations. LinkedIn is also launching a stream targeting feature that targets global audiences, especially in countries with different languages.
4. Collect endorsements
In the age of online marketing, reviews have become the go-to resource for information about products. Use the same principle to your advantage. Talk to family, colleagues, friends, etc. and request endorsements. Also, talk to other businesses on LinkedIn and agree on endorsing each other. Therefore, over time you'll have tons of endorsements that will propel your business to the top of LinkedIn search results.
5. Join LinkedIn groups
Be decisive on the groups you join. You want to be active in groups that are related to your business. These groups present a platform to learn about your target audience, the problems they face, and your competitors. You can share ideas and answer questions related to your industry or products. While here, you can educate your potential customers about your products or recommend your products when group members ask for recommendations.
These groups are a gold mine for resources that you can use to your advantage. You can also share your opinions and knowledge. Over time this will help build trust and increase engagement with the audience.
Conclusion
Online marketing is all about promoting and conversion rates. You can use paid ads to reach a bigger audience, however, it's still not as effective as treating your audience right. LinkedIn works better for conversions if you offer value and treat your audience the same way you'd treat your customers in real life.