Top 10 Benefits Of White Label SEO Reporting Tools
In 2019, Google had a market share of 74.30% of desktop searches and 93.14% of mobile searches globally. Your business needs to feature towards the top of Google's first search engine results page (SERP). That's where your potential customers are searching for products and services.
Only 4% of the time searchers click beyond the top 5 results. You cannot afford to depend on that. That's why SEO reporting tools are critical for your business growth.
Partnering with an agency offering white label marketing services makes it easy for you to use these tools.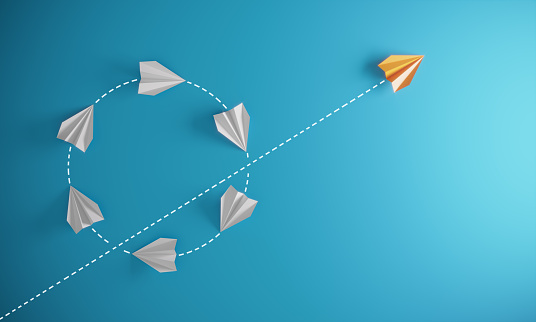 What Is SEO Reporting?
We all know that SEO stands for search engine optimization. SEO reporting is a comparatively lesser-known jargon.
SEO reports inform you about your website's performance on Google and other search engines. The focus areas are:
Domain Metrics
This simple term packs in a lot of data. Domain metrics give you concise and specific information on a monthly basis on all of the following:
Clicks: How many, when, and from where. This is more complex than it seems. Google's "quick answers" often rule out the need for searchers to click on the search results.
Cost per Click: This is a dynamic amount that keeps changing with the change in ad spend. Google AdWords is the ultimate calculator. An efficient SEO reporting agency will study that data to give you an easy-to-understand averaged report.
Keyword Difficulty: It's an estimate of how many referral domains your target keyword/s need to rank among the top 10. The calculating scale consists primarily of backlinks.
Keyword Search Volume: Data on how many times and from which country people search for your target keyword/s.
Organic Keywords: Any good SEO reporting company would have its own database of millions of relevant keywords. The organic keywords report will inform you of your target keywords' rank in that database.
Organic Traffic: This, too, is a dynamic calculation that keeps changing with the time of the day, the region you focus on, etc. You can get organic traffic calculations from Google Analytics also.
However, when you have a business partner offering white label marketing services, you get comparative reports of how your keyword/s perform concerning competitors using the same target keyword/s.
Rate of Return: That tells you how many times an individual returns to search for the same keyword.
Traffic Value: This is an estimation of how much traffic your target keyword/s would attract per month. That helps you calculate your cost per click and decide on your ad spend.
URL Rating: This is a monthly rating of the backlink profile of your target page. The scale would usually be 0-100. An efficient URL rating should correlate positively with Google rankings.
Some SEO report providers call it domain rating.
SEO Progress
As a smart SEO service provider, your report will demonstrate to your clients how much progress your SEO solutions have made for them. In simpler terms, your reports would demonstrate how much their site has grown because of your services.
Insights and Recommendations
When your SEO report to your customers informs them about issues that still need to be addressed, they naturally get impressed. You have happy customers when your report suggests specific actionable points.
White Label SEO Reporting Tools: Why Use Them?
SEO reports, as you can see, need to pack in a considerable amount of precise and actionable information to be valuable for clients. That's where SEO reporting tools become critical.
If you are a digital marketing company, efficient and effective SEO reporting tools are particularly critical to you. Your SEO reports are your lifeline to retain your existing clients and rope in new ones.
The question is, do you spend in-house time and resources on developing those tools? Thankfully, the answer is in the negative.
All you need to do is to choose an efficient white label SEO reporting tool provider as your business partner. Let them do the hard work of developing the tools for you. You brand them and offer to your customers as your own.
The list below describes the top 10 advantages you'll enjoy because of this partnership.
1. Higher Value At A Lower Cost
That is the essence of accessing white label marketing services. Your SEO reporting tools must have the features to lower your costs while keeping the value addition intact.
Your SEO reporting tools need to accommodate increasing your client base without involving prohibitive costs.
2. Your Tools Need To Be Scalable
Your SEO reporting tools can provide a reasonable cost-to-value ratio only when they have inbuilt scalability. Whether you have 2000 clients or 10 times more, your SEO reporting tools will work just fine with adaptation.
That is what you need. A good white label marketing services provider can give you just that.
3. A Spectrum Of Features To Address All The Needs
If you refer back to everything that a good SEO report needs to capture, you know just how much data that involves. Your SEO reporting tools need to have the specifics to provide analytics on all of those.
4. Integrate Third-Party Tools To Increase Efficiency
When you have to deal with data that is almost always in flux, the more analytical tools you can use in a synchronized manner the better. Seamless synthesis of third-party tools increases the efficiency of your SEO reporting.
5. Features Amenable To Continuous Improvement and Upgrading
The data to deal with in SEO reports are dynamic. Your reporting tools need to be the same. Static reporting tools are a no-brainer in the SEO world. A dependable white label partner will provide tools that you can update and improve regularly.
6. Tailor-Make Reports To Suit Customer Needs
Companies have different needs and priorities. Their KPIs (key performance indicators) vary accordingly. Your SEO reports need to match. Smart SEO reporting tools are your means of adapting your reports to suit the specific need of each customer.
7. Help Your Clients Dig Into The Data
No matter how robust your consolidated SEO report is, some clients may like to delve deeper into the data. Depend on your white label marketing services partner to provide you with tools that will make it easier for your clients to do that.
8. Regional Data That Is Up-To-Date and Accurate
SEO reports are all about dynamic data that keeps changing based on a range of variables. It is critical to capture up-to-date and authentic data for your SEO report. You need smart SEO reporting tools for that, which your white label partner can provide.
Regional relevance is also a decisive factor. If the need is to find out how a business website is performing in the EU, data about ranking in the US is useless.
9. Provide White Label SEO Reports To Customers
Your client may not mind receiving an SEO report with your logo on it. However, client needs also vary. Some of your clients might prefer white-label reports. Maybe they would want to use their own brand name on the report.
Efficient SEO reporting tools from your white label partner will allow you to send unbranded reports to customers who prefer it that way.
10. Access Support Whenever You Need It
When the data you work with is ever-changing, and your customer base is spread across the globe, you need to have access to support 24×7. You never know when you might need that.
A dependable white label partner will make such support available to you round the clock.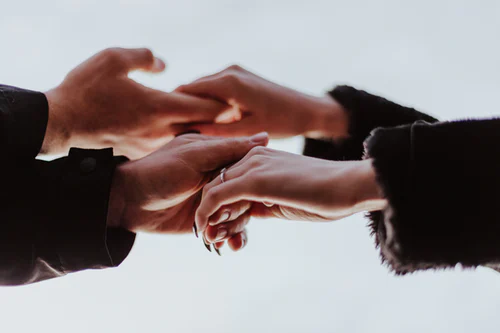 Find A White Label SEO Reporting Tool To Impress Your Customers
Make a reputed white label SEO reporting tools provider your business partner. Brand those tools as yours to impress your customers. Or, simply use these tools to enhance the quality of your SEO reports to wow your clients.
Either way, you win!
Author Bio: Sheryl Jones
Sheryl is the Sr. Marketing Specialist at Uplers who has a great experience in designing well-defined user journeys across the digital marketing domain. She leverages her digital marketing expertise to help businesses draw significant ROIs.
Looking forward to hearing from you.