Top 5 WordPress Caching Plugins to Improve Site Load Time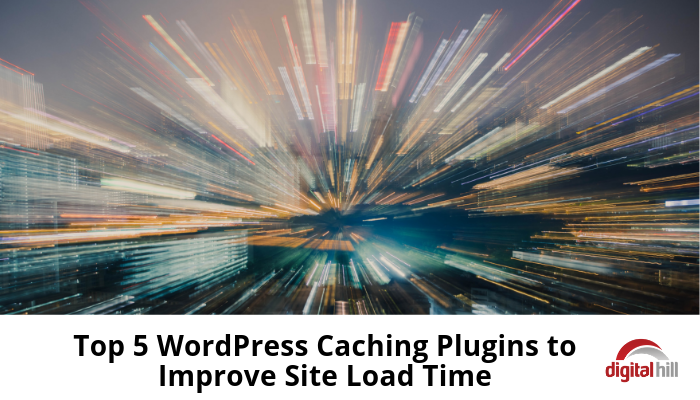 If your WordPress site loads slowly, it may affect the user experience in many different ways and you can lose visitors to your site. For instance, 53% of mobile users will abandon your site if it takes more than 3 seconds to load. Therefore, you can't afford to invest in stylish website design – only for users to be turned off by the loading time of your web page. WordPress sites, like all websites, are affected by loading times. As a dynamic content system, WordPress uses a database to collect your website information before delivering it to the user. This extra step can delay the loading process. Especially when multiple users are attempting to access your site at the same time.
The good news is that there's a solution to this loading challenge – caching. Caching allows you to store frequently requested information (from your webpages) so that they can be delivered to users almost immediately. Cached data is stored in your browser's temporary memory, significantly reducing load times. To aid you in your search of finding a caching plugin that will work well for your WordPress site. Here are 5 of the best WordPress caching plugins on the market for you to consider to improve the performance of your WordPress website.
Top 5 WordPress Caching Plugins
If you've never heard of WP rocket, know that it's one of the best caching plugins on the market. WP rocket combines a user-friendly experience with advanced and automated features that can make your website perform much better.
Through one simple click, this plugin will cache various portions of your website in accordance with user behavior. For example, the in-built crawler will cache specific web pages, pre-loading, and GZIP compression. If you're an advanced user, you can also set options for HTML, JavaScript, CSS, and image loading.
SiteGround SuperCache is another top performer in WordPress caching plugins.  It is from the web hosting team at SiteGround. It comes with advanced caching options to decrease load times. For example, SiteGround has a Static, Dynamic, and Memcached option for your website. These caching levels allow you to generate content faster and deliver more hits – even with high traffic.
SiteGround caching works by putting your content (CSS, Java, and images) on the server's RAM. Anytime your website is loaded, data is retrieved from the RAM and your pages will load up to 4 times faster.   It is used in combination and only with Siteground hosted websites.
As the name of this plugin suggests, W3 Total Cache is a complete solution for improving WordPress performance. It has numerous settings that allow users to configure their website loading times- along with automatic configurations for those who aren't experienced in web development.
Some features that you can access with W3 Total Cache include support for CDNs, GZIP compression for optimal web browsing, and multiple caching options (page, object, and database caching).
Comet Cache is a useful and high-performance plugin for WordPress. With the ability to cache pages for subscription users, this plugin creates a standardized experience across the board whenever someone visits your site.
Comet Cache works with the Apache server. This means that it reduces the number of trips between a user's browser and your servers, thus increasing load times in the process. The plugin also collects and displays caching statistics, which allows you to adjust the relevant cache settings.
WP Super Cache is a high performance, free caching plugin for WordPress. It has all the essential features that you would expect from a caching tool (GZIP compression, pre-loading, CDN compatibility, etc.), along with an advanced settings page for those who are looking for more control.
You can switch between presets and customized caching at any time with the click of a button. Even better, WP Super Cache is easy to install and use for both beginner and advanced WordPress sites.
Now it's up to you to choose which of these high performing options is the best caching plugin for your WordPress site!  Need help deciding or installing? Contact our team for assistance with your site optimization today.