Using Social Media Calendars to Engage Your Target Audience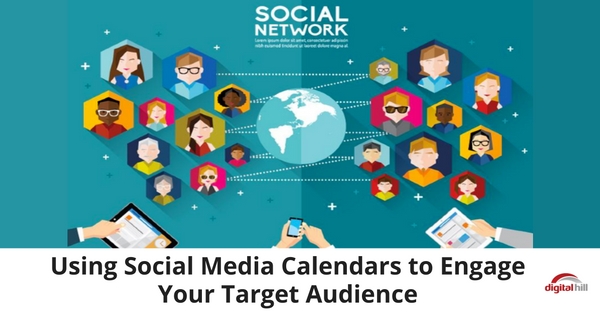 Most of us use social media, whether it's to stay in touch with family and friends or build a business.
You may have had to deal with an overzealous Facebook friend (for example), who either rants endlessly or shares more posts than you could ever read. What they don't realize is that despite all good intentions, they're driving their friends (and you) crazy.
What's interesting is that following these hypervigilant sprees, things die down. It's either because they've experienced burn-out, or they've fallen way behind on their daily chores. This is a situation to which freelancers and entrepreneurs can become vulnerable. A social media calendar can help.
The nature of your content and how often it's posted may not matter to your cousin or former classmate. However, it matters a lot to those who depend on "likes" and "shares" when trying to engage your target demographic.
For those who take social media calendars seriously, they understand that the challenge isn't only in scheduling posts. It's also about the topic and the time necessary to generate high-quality content. It's tough to discuss one without the other. Any comprehensive discussion on social media calendars will invariably segue to recommendations on content.
Here are three main issues to consider.
What to post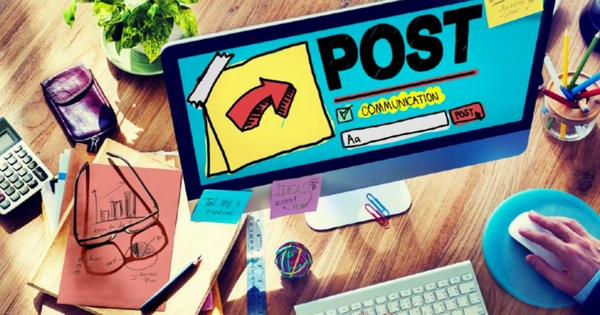 You're not always on a guerrilla campaign to shock and awe people for likes and shares. It's not rational to think that a small business owner should stare at news feeds or ESPN and continuously crank out clever and spontaneous content in response to current events, like the Super Bowl "dunk in the dark" tweet.
Your time is divided between a thousand different tasks, and even if you had a small army of marketers, the practical solution is to build a war chest. There needs to be a build-up of resources to go along with your campaigns.  A tool like Missing Lettr can be a powerful way to repurpose blog content you already have.  It takes your blog's RSS feed, and creates campaigns out of every post – several social media posts can be created out of each and every blog post.  It's a powerful way to maximize content that's already been created.
Examine current events and build a series of posts for future distribution. Do it in a way that follows deliberate time intervals or coincides with important milestones. Space the delivery of them accordingly. If there's something that requires more attention than usual, plan for it. A quality tweet can take a social-media team more than a month to create, approve, and publish. In some cases, the calendar looks as though people are following the timeline of a home renovation.
Check your analytics and examine the posts which worked best for you in the past. It's great to be innovative and test your mettle. However, it's not realistic to incur added risk by focusing on original content alone. There's also some great work to curate.
How often to Post
Opinions vary. Depending on the type of site and your choice of social media, those who follow you will respond to different frequencies of content. However, one can draw some conclusions based on some generic research. Constant Contact is one of many expert sites that make recommendations on frequency. They are remarkably similar in their conclusions when compared to their peers, and are applicable to most sites:
Facebook: 3-10 times per week
Twitter: at least 5 times a day
LinkedIn: 2-5 times per week
Google+: 3-10 times per week
Pinterest: 5-10 times per day
It should be appreciated that, if you exceed the maximum prescribed posts, nothing really bad will happen. In fact, it will be as if those extra posts were never made, while your ROI diminishes. If you fall in love with your new espresso machine (for example) and you become excessive, you stand the chance of losing followers, irrespective of the quality of your posts.
Creation vs. Curation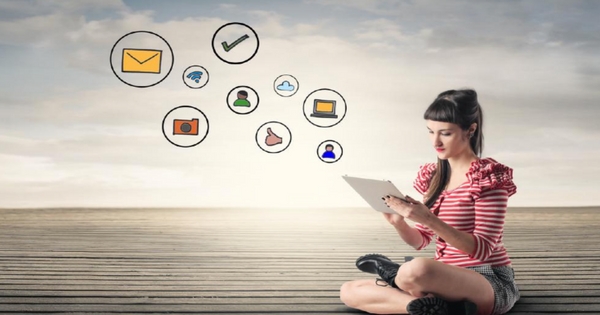 Before getting into ratios between the content created by you and content you share from other sources, there's one variable which should stand out prominently in your mind: The goal of social media is to recruit followers to become part of your marketing team. Whenever they "like" and "share" on Facebook (for example), they advertise the source of the post you're sharing. In other words, they advertise your brand.
The ratio between creation and curation will develop in time. The content you share is analogous to an in-person social gathering. Imagine yourself among mixed company at a party (for example) and they're mostly strangers. If the conversations you have focus on everyone but yourself, nobody will know who you are and the conversation will be quite unmemorable.
If you do nothing but talk about yourself, they'll become bored and think you're conceited. A Google search on creation/curation ratios will offer lots of sources, many suggesting that roughly ⅓ of your content be completely original and that the rest be curated. Jeffrey Cohen, coauthor of The B2B Social Media Book, echoes that sentiment and also emphasizes the importance of curated content.
These basic guidelines will keep you on track and save time while you focus on other aspects of your business. It can also become the foundation on which you standardize procedures. The key is to test and see how your audience responds, and then do more of what they "like" and less of what they ignore.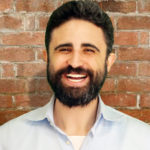 Jonathon Ohayon is the Chief Operating Officer of Brilliance.com and has been managing companies and motivating people since the 6th grade. As a proven business leader and gemologist, he is uniquely skilled in navigating the ever changing e-commerce landscape. When he is not answering emails into the wee hours of the night, he can be found spending time with his wife and three children.