Website Management System Case Study: City of Goshen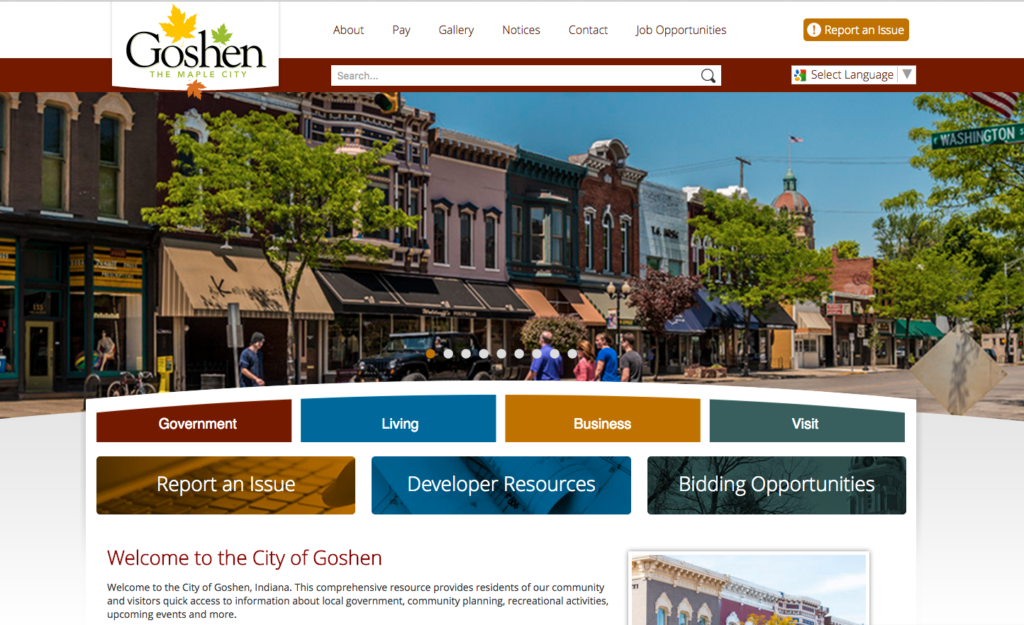 The city of Goshen came to Digital Hill needing more than just a new website; they needed a website management system.
Old Website and Previous Pain Points:
1. Not Easy to Update
They were unable to update the previous site on their own. Every time they wanted to change or add something a web developer had to be involved. It was difficult to make timely updates and add new information to the site, not to mention the cost of continually hiring a web developer.
2. Not Mobile Friendly
The previous City of Goshen website was not mobile or tablet friendly. In 2015 Google and Bing changed search engine rules and sites that are not mobile-friendly are penalized and forced down in the search engine results. The need for the city to update their website was urgent.
New Website Management System
Planning Ahead with Website Software
More than simply getting a new website, the City of Goshen and wanted to be proactive in their thinking and figure out how all of their various city departments could be involved in website updates. They also wanted to give their departments unique user access points so that each department could control the content in their areas of the site.
Digital Hill has extensive experience in building content management systems with robust tools. These sites go beyond the simple WordPress sites that many have used in the past. Digital Hill created a website management system that allowed for the City of Goshen to:
Control user access to department pages.  Specify, which admins can add/edit content on specific pages of the website.
Allow private pages accessible by specific site users/employees.
Use a custom calendar system where events and event agendas could be uploaded easily and kept current at all times.
Have a "Report An Issue" feature to allow residents to report issues of several types and allow the city to communicate quickly with residents reporting issues.
Manage the different areas for reporting issues. Each issue is then sent to the appropriate department email address for the fastest response time.
Add/Edit/Create Photo Galleries and add images to showcase city items.
The city of Goshen now has a website management system that enables them to:
Keep city residents up-to-date
Residents can contact specific departments within the city and receive follow-up information quickly
The backend interface lets city leaders manage:
Who can add information to the website
What type of information can be added to the website
Efficient communication is key. It's an example of a forward-thinking approach to the use of the web by a city government.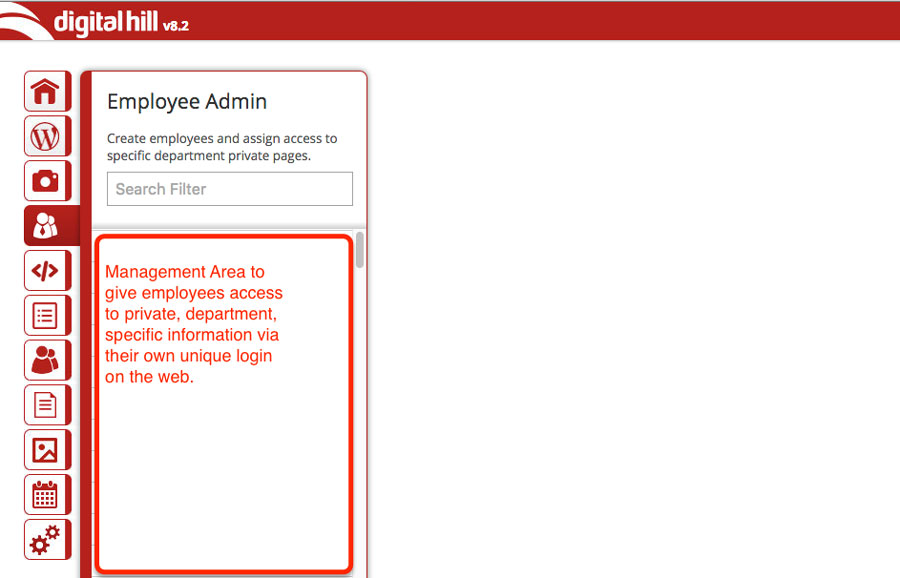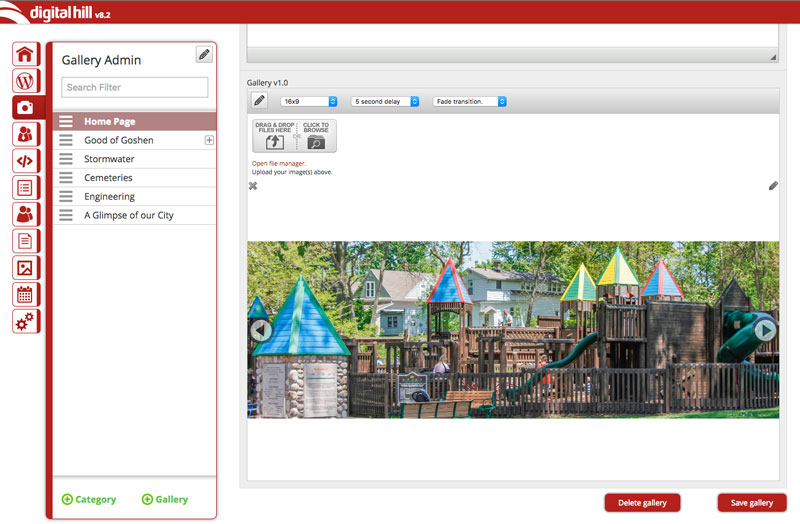 More advanced website software tools are becoming in demand as city governments, organizations, and businesses understand the value of the web for rapid, up-to-date communication and the ability to complete business administrative operations on the web.
Today's websites must have these features:
Easily manage website content and make quick updates to content
Add new pages/posts
Give multiple users their own unique access to manage specific areas of the site
Potentially have a private area to manage secure information and documents
Deliver a good web experience to visitors whether they're on a mobile smartphone, tablet, or computer.
The tools that make this possible are 
It's all about the tools to meet your specific business needs and goals.
This post is part of our ongoing series: What We Do On the Web, which showcases our more advanced web software and "backend" systems.
Often the websites we build are like an iceberg.  What you see on the public side "above the waterline" is really only a small portion of the tools and power that make up the full iceberg/website software system!