Mobile Search: Bing Follows Google's Lead
On the internet, content is king. Most of us access that content remotely from our mobile devices every day and virtually all day long. We want to get as much, wherever and whenever we can.
Nearly everyone has an inherent desire to stay connected. That's why Google has reconfigured its algorithm to rank mobile compatible pages more highly within search results.
Following suit in good fashion, Bing has begun a slow release of its own reconfiguration, dubbed the "mobile-friendliness road map". The slow release method was chosen to avert webmaster panic and allow ample time for feedback and communication regarding the changes.
Website ratings increase with better quality mobile device usability. High-quality content remains the main determinant of high-quality ratings. Ratings of non mobile-friendly pages that contain high-quality content will not suffer detrimentally.
Usability ratings for mobile-friendly websites are based on four major components:
Content load: Does content load properly on a mobile device or does it look skewed or offset? For example, flash is not compatible with iPhone devices.
Navigation: Cell phones are touch screen. Does the content load promote clean clicking and usability? Are the buttons spaced for fingers to browse sites comfortably?
Scrolling: Have you ever been perusing a page on your mobile device and had to scroll side to side? It makes it impossible to navigate a website efficiently. On a mobile device, all horizontal scrolling should be eliminated.
Text: The size should be easily readable without zoom.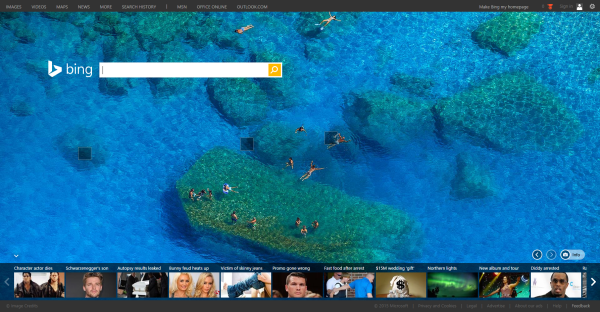 Bing will introduce a tool for web masters this summer allowing them to test if their website is mobile-friendly or not. There are no degrees of friendliness when it comes to website mobile compatibility. The site either is or is not.
Bing's algorithm will be real time so ratings will reflect improvements in mobile usability once it is crawled. In order for a page to be fully crawled by Bing, don't block CSS files or JavaScript from Bing bots.
These changes will improve rankings for mobile-friendly pages, but as always, content is king. High-quality content still fetches highest quality ratings. Bing strives to reach a "fine-balance" between user-friendly rankings and search relevancy.
As long as we continue to access the web remotely from cars, trains, buses, schools offices, nearly everywhere we are, it remains a fine business plan for websites to make their sites mobile-friendly.
The ultimate goal is for mobile users to access high-quality content on mobile friendly websites, rather than a limited and sacrificed version.
Have you seen any changes in your website ranking as a result of these new algorithms from Google and Bing? Did you gain momentum or were you pushed into never never land. How did you make up for any lost ground?