Website Redesign
Digital Hill Multimedia announces the release of a new responsive website for Century Chemical Corporation. Century Chemical now has a fresh and newly redesigned website for desktop, mobile and tablet users. Century Chemical needed to reach the mobile phone and tablet device audience, and the new responsive site they received is performing well for that purpose!
Clean, Readable Responsive Website Redesign
Check out Century Chemicals New Website Redesign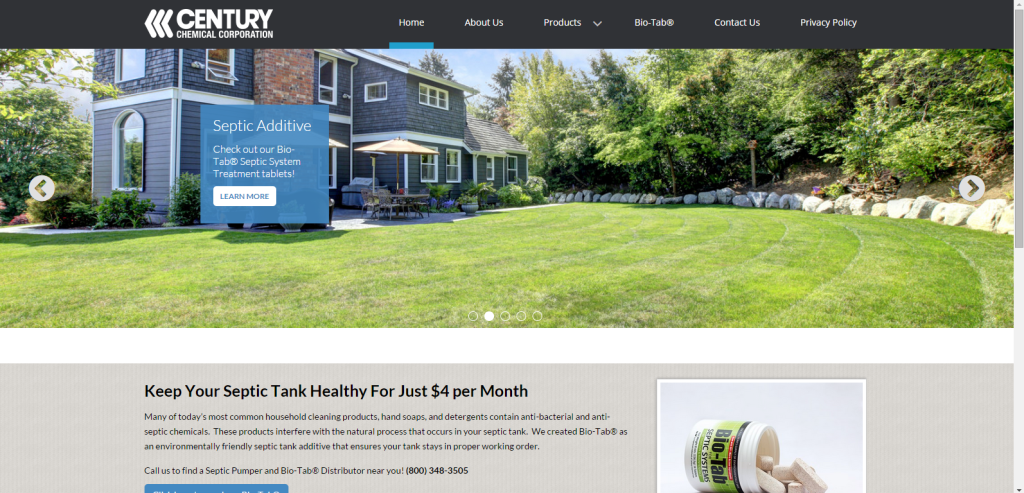 Who is Century Chemical and what do they do?
Century Chemical Corporation was founded in 1926.  They are one of the oldest and most trusted names in the production and distribution of sanitation products and other chemical supplies in the world.  Century Chemical is also a specialty chemical manufacturer, offering a wide range of custom blending, contract packaging, and private labeling solutions.  They offer turnkey programs with liquid fill capabilities from 1/4 oz bottles to 275 gallon tote tanks.  Century also offers custom dry bulk blending. With 80+ years of experience, Century Chemical is responsive to a variety of customer needs.  For more information on their custom blending capabilities, please call or email them at sales@centurychemical.com.
A deeper look into Century Chemical's new responsive website redesign

Key Features in New Responsive Website Redesign
Website Manager & SEO Controls
100% Responsive Design
Unique Design for E-Commerce Page
Website Manager & SEO Controls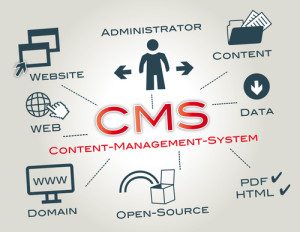 A Content Management System (CMS) makes it easy to update a website. Search engines are looking for current (up to date) and relevant information, and a CMS allows you to control your website's content. Century Chemical website has Search Engine Optimization (SEO) features, which improve their website rank, so they're found on search engines, such as Google or Bing. The website backend, controls all content, including images, text, and adding and deleting pages. Century Chemical doesn't need to rely on a website developer to manage their updates. This is one way Digital Hill makes the web work for them and gives them control!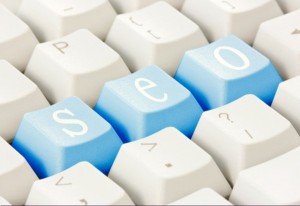 SEO improves search engine rankings. In the search results, Google displays pages it considers relevant and authoritative, relevance being the most important of the 2. Based on the keywords typed by the searcher, Google, and other search engines pull in search results that are the most relevant.  Google favors responsive websites, and will rank Century Chemical higher in the search results. The SEO tools will help Century Chemical be more visible to site visitors and potential customers trying to find important information when using a search engine, like Google.
100% Responsive – Website Redesign
With the rise in the use of mobile devices and Google & Bing showing favoritism to mobile friendly websites, it's now more important than ever to have a responsive website. Century Chemical knew they needed a 100% mobile friendly (responsive) website, which is exactly what we gave them!
This new responsive website resign is very easy to navigate. Users are staying on the site longer and quickly finding the information they're looking for. Users don't need to pinch and zoom to find the information they're looking for on the website. A happy client is always good, and new website can help your company gain happy clients.
Since launch, Century Chemical has seen a 108% increase in mobile site traffic!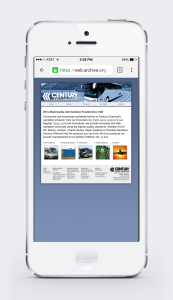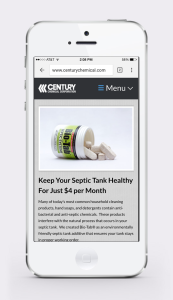 Unique Page Design for E-Commerce Page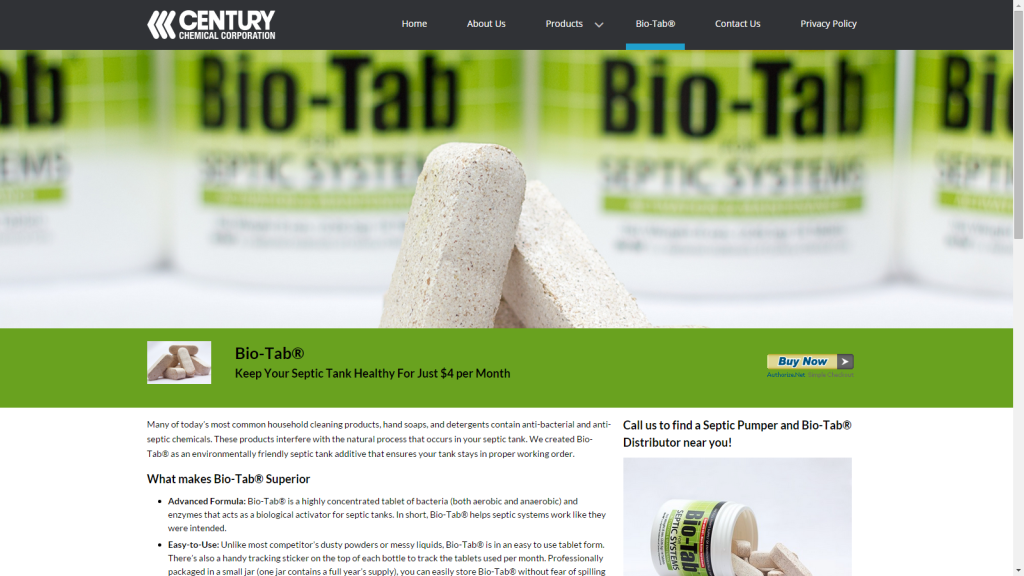 When viewing a website, many internal pages tend to look the same. Century Chemical didn't want and for good reason. Their Bio-Tab page is an e-commerce page and their best selling product, so they needed site visitors and potential customs to recognize they were on the Bio-Tab page. This was achieved was by designing a unique page that stood out from the other pages and offered something other than product information. It needed to be eye-catching so that site visitors knew they had an opportunity to purchase Century Chemical's Bio-Tab. Their "Buy Now" button (as shown to the left)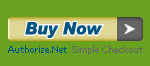 , links to their checkout process, making it very easy for site visitors to get the product they need in just a few clicks. Designing a unique e-commerce page, was a simple solution that made the web work for Century Chemical.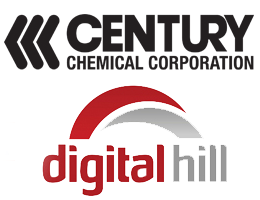 If you or a business you know needs a high end professional, responsive website, please contact Digital Hill and request a free quote!  We make the web work for Goshen, South Bend, & Michiana and the world!