Website Redesign
Everyone in the Michiana area either knows of or has been to a Sweet Corn Charlie's produce stand, if not, head there NOW it's worth it!
But before you head out the door, do you know where's the closest Sweet Corn Charlie's stand is?
No? Then check out their new website redesign, you'll find everything you need to know with a few click of your mouse, and of course, it's mobile friendly!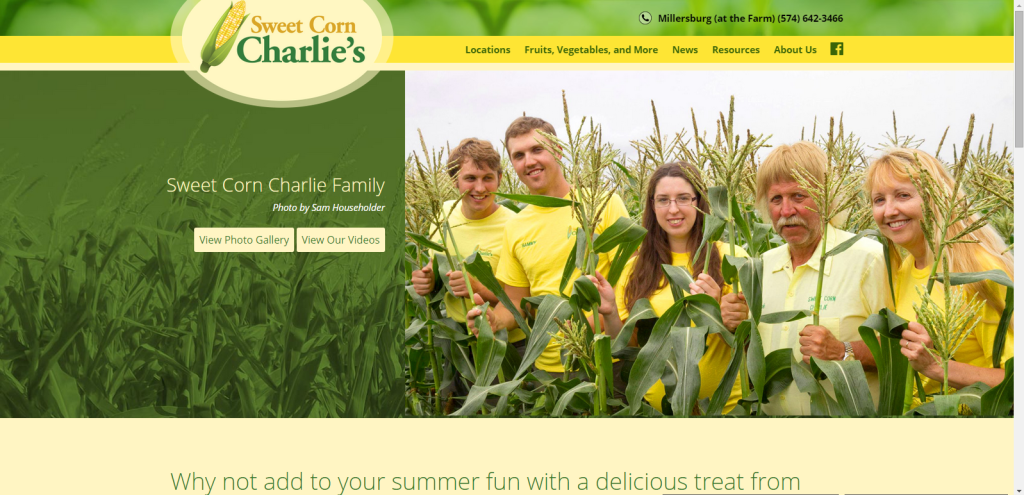 Want to know how awesome this website is? Here's the breakdown of everything this site has to offer.
The 100% Custom Design
Locations Map
Responsive Design
It's Awesome
Just look at this website, it's totally awesome!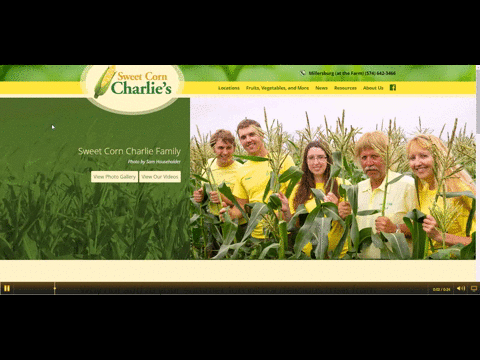 Custom Website Redesign
We tip our hat to Todd, our awesome creative director; he's the reason this website redesign looks so good!
You may be thinking, "Why is a custom design important?" Bear with me, and I'll explain. Does your business strive to be average? Do you want the same ole, same ole? Or, does your business strive to be great? Do you want to stand out from the crowd? Check out our top 4 reasons a template site won't give you an advantage over your competition.
Top 4 Reasons: Template Sites Won't Help You Succeed
Reason 1 – Not exclusive or unique
Website templates are used in many thousands of websites. They're not unique to your business. You may end up with a website that's a clone of many others.
A templated website won't help you stand out from the crowd. It won't say that your business is special. A custom website says all this and more. A custom website will always deliver beyond the expectations of a template site.
Reason 2 – Restrictions on customization
A website template can be customized, but only so far. A template may not fulfill the needs of your business. If your website is heavy on content, but you don't have a natural flow for the content on the template, what good is the template?
At this point, you may decide that the template doesn't work for your business, so you start the time-consuming search for a new template. And you'll have the cost for the new template too.
Reason 3 – Time
If you have to learn about web design and development, you'll take time away from managing your business. The personal and business time involved in learning these new skills may cost up to 3 times more than a custom website. So before you consider using a template, give Digital Hill and call, and we'll give you a FREE quote!
Reason 4 – Skills to optimize your new site
If it's been a couple of years since your last website, technology has changed. Google's rules have changed, and they continue to change about every 6 months. You'll need optimized images, so your pages load quickly.
You'll need to know how to make the most of linking your pages and your keywords. Getting your site found on Google isn't an easy job, and it's not for amateurs. 1 misstep could be the difference in customers flocking to your site or passing you over.
Total Control of Locations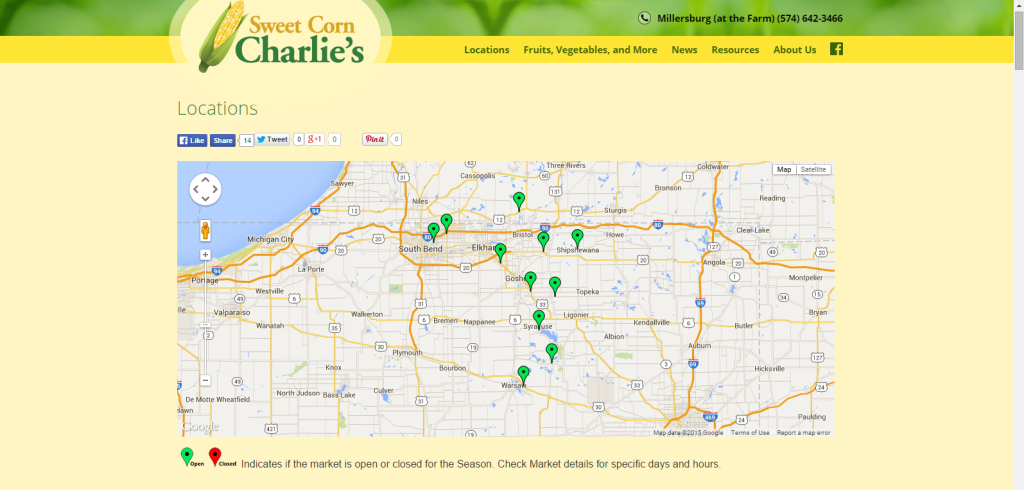 The location tool was very important for Sweet Corn Charlie because they're a seasonal business. They need to have an easy way to manage the open/closed status of their produce stands without editing a lot of text.
We came up with a great solution for them! A custom location tool, that's totally in their control! They can edit, add, remove locations and set the status of open or closed with just a few clicks in Digital Hills, custom Content Management System (CMS).
It displays additional information and a "Click for Directions" link when you hover over a pin on the map. This way all website visitors can easily find their locations. Now Sweet Corn Charlie customers can go to the website and find the a convenient location.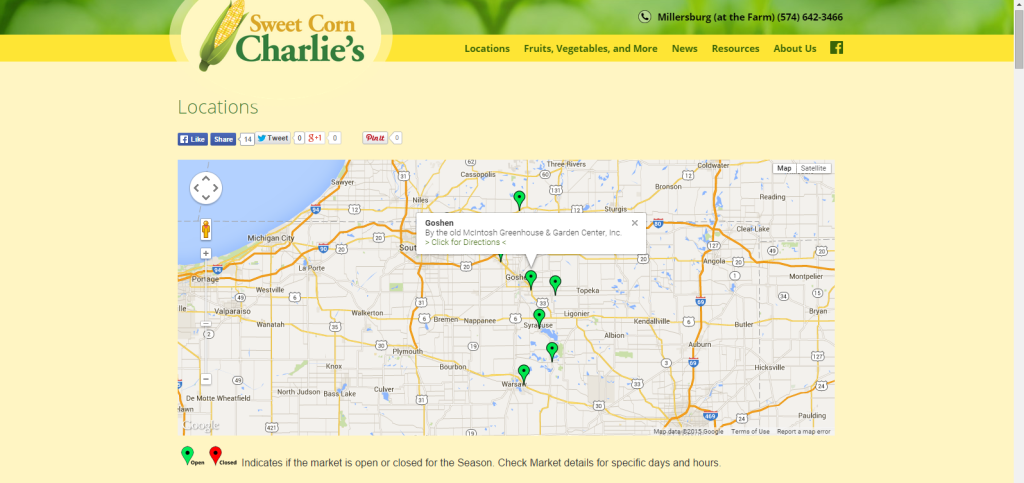 Responsive Website Redesign
The last thing you want is for a customer to not find what they're looking for. They'll get frustrated and leave for a competitor's site that works on their mobile device. Sweet Corn Charlies's old site wasn't mobile friendly, and it was hard to navigate. Website users were leaving the site without getting what they came for. On smartphones, they had to pinch the screen to zoom in and out. No one wants a potential client to be frustrated by their first experience with the company. Especially when 85% of customers interact with your website before they ever contact you.
An easy to use,responsive website is a must. The new 100% responsive website redesign for Sweet Corn Charlie's is helping their customers get the information they want on all devices!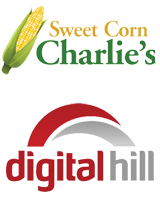 If you or a business you know needs a professional, responsive website, please contact Digital Hill and request a free quote!  We make the web work for Goshen, South Bend, & Michiana and the world!