Why You Need a Mobile Responsive Website Now
[fusion_builder_container hundred_percent="no" equal_height_columns="no" menu_anchor="" hide_on_mobile="small-visibility,medium-visibility,large-visibility" class="" id="" background_color="" background_image="" background_position="center center" background_repeat="no-repeat" fade="no" background_parallax="none" parallax_speed="0.3″ video_mp4="" video_webm="" video_ogv="" video_url="" video_aspect_ratio="16:9″ video_loop="yes" video_mute="yes" overlay_color="" video_preview_image="" border_size="" border_color="" border_style="solid" padding_top="" padding_bottom="" padding_left="" padding_right=""][fusion_builder_row][fusion_builder_column type="1_1″ layout="1_1″ background_position="left top" background_color="" border_size="" border_color="" border_style="solid" border_position="all" spacing="yes" background_image="" background_repeat="no-repeat" padding_top="" padding_right="" padding_bottom="" padding_left="" margin_top="0px" margin_bottom="0px" class="" id="" animation_type="" animation_speed="0.3″ animation_direction="left" hide_on_mobile="small-visibility,medium-visibility,large-visibility" center_content="no" last="no" min_height="" hover_type="none" link=""][fusion_text columns="" column_min_width="" column_spacing="" rule_style="default" rule_size="" rule_color="" class="" id=""]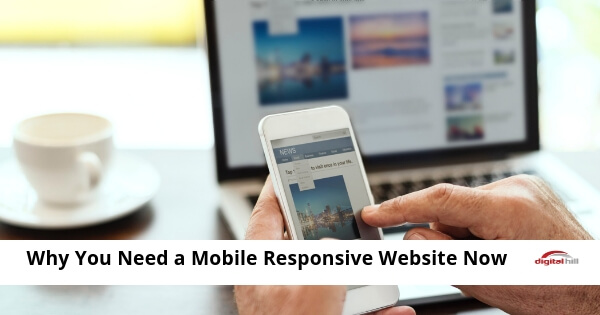 You've probably read about or heard experts advising digital businesses to join the mobile marketing bandwagon. Some have even gone as far as to warn marketers of dire consequences such as loss of market share and eventual business death should they continue to ignore mobile marketing.
And, if you've been careful, you might have heard the word "responsive" mentioned almost all the time: "make your website mobile responsive," "invest in responsive design," "you need a mobile responsive website," and so forth.
Question is – should you listen to them? Or, is this one of the endless pop culture propaganda? Below, we round up five key reasons why you should heed the call.
Responsive design Future-Proofs Your Online Presence
Finally, the digital landscape keeps changing and so does the web design industry. New technologies come and go. For instance, rigid grids are no longer the norm. Designers now favor fluid grids for flexibility and scalability. Also, oblique shapes such as rounded corners for dialog boxes have become industry standard. Responsive design is central to the successful adoption of most of these new trends.
So, don't be left behind. If you haven't done so yet, schedule a conversation about a mobile responsive website design today. That single act could revolutionize your digital presence.
[/fusion_text][/fusion_builder_column][/fusion_builder_row][/fusion_builder_container]