Yoast SEO Can Make Your WordPress Website Stand Out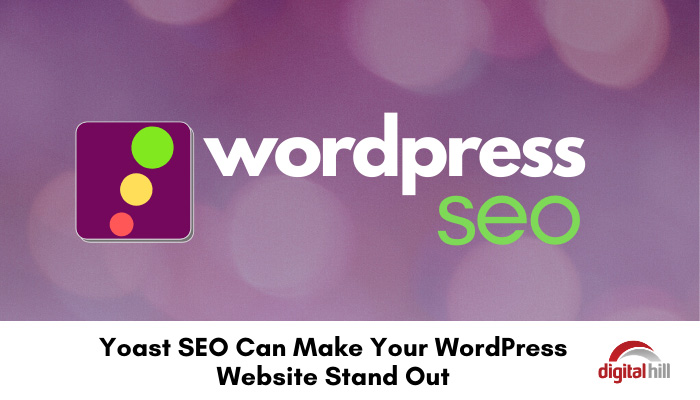 If you run a WordPress blog or website, you know how important SEO is. If you want to be found in Google searches, you need to appear in top results for key terms. Likely you've come across endless articles and search optimization professionals encouraging marketers to use the Yoast SEO plugin, and for good reason.
So, why is Yoast SEO so highly recommended? Especially when you can always do numerous SEO tasks on your own. Moreover, even if you decide to use an SEO plugin, there are dozens of outstanding options you can download. So why choose Yoast?
What is Yoast SEO?
Yoast SEO is a search engine optimization plugin for WordPress. According to the Yoast SEO website, the plugin has over 5 million active installs. It has also been downloaded at least 202 million times.
The plugin's primary purpose is to make it easy for sites to meet the highest technical SEO requirement. Yoast SEO does this by giving you the tools necessary to bring your content to the highest SEO standards.
How Can Yoast Benefit Your Site?
The main advantage of Yoast SEO is making high-level technical SEO possible for even beginners to implement. By simply installing the plugin and following the steps within the wizard, you'll be fixing multiple technical aspects of SEO on your site immediately.
Robots.txt, htaccess files, and clean permalink URLs, for instance, are aspects of SEO that often prove too complicated even for seasoned bloggers. With Yoast SEO, you don't have to learn these things, the plugin does all the hard work for you.
Aside from that, Yoast SEO helps with the following;
1. SEO analysis
Among other things, the Yoast SEO plugin provides vital suggestions on optimal titles. Additionally, it helps with article length, focus keywords, and keyword density. After you've identified your focus keyword, the plugin tracks your writing to ensure that you've achieved the desired keyword density. It also checks whether you've used the keyword in your meta title, description, first paragraph, and image ALT texts.
2. Search engine snippet preview
Many website owners typically deliver content to search engines without knowing how the submission will look like in SERP pages. Yoast SEO solves this problem. It displays a preview of your meta title, meta description, and the URL of your post as it would appear in search engine result pages. Even better, you can edit the snippet as you wish before submitting the content to search engines.
3. Improve your content readability
The Yoast SEO plugin uses an algorithm to assess your content based on several readability factors. These include the use of transition words, passive voice, sentence, and paragraph lengths, and the reading level of a post. If more than 10% of your sentences contain passive voice, for instance, the plugin will alert you and recommend that you make adjustments.
4. Social media marketing benefits
Many content marketers now share a preview of their articles and blog posts on Facebook, Twitter, etc. to generate traffic and amplify messaging. As you do so, it's important to remember that social sites have their own language. You'll need a little bit of fine-tuning to connect with social media users. Yoast SEO can help you tweak your titles, descriptions, and images for social media sharing optimization.
5. Generate and customize sitemaps
Sitemaps allow search engine crawlers to find all your website pages without missing. In the sitemap, you can also provide additional information about a URL. This includes when the URL was last updated and how important it is, relative to the other pages on your site. Yoast SEO makes it super easy to generate and customize your sitemaps for maximum SEO impact.
The Yoast SEO plugin can benefit your website and SEO efforts in many other ways, including canonical URL configuration, meta robot configuration, and finding crawl errors.
Get in touch today!
Digital Hill recently designed a website for Atlantis Rail. We focused on helping them improve SEO on their WordPress site with Yoast SEO to optimize per page basis. Their website includes a great gallery with lots of information that is easily updatable, and video tutorials to benefit users who want to learn, all optimized.
If you like what you see on the Atlantis Rail WordPress site and are thinking your site could use improvement on your SEO, don't hesitate to SEO. You and your business matter to us, and we want the best for you and your website.