5 Best Blogging Tips for Beginners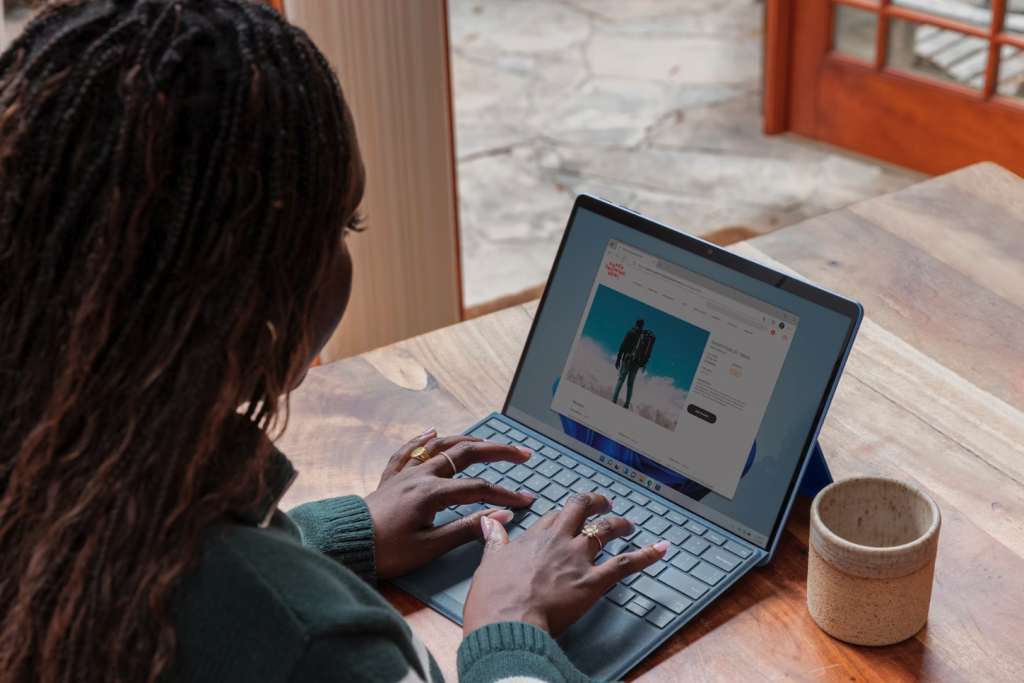 Blogging is among the best ways to make passive income online. Depending on the niche you choose and how hard you're willing to work, it could be immensely profitable. However, it isn't a 'get rich quick' scheme. Blogging requires writing chops, technical know-how, and patience.

Even if you do everything right, turning your content into a profit-generating machine could take years. That's why one in three bloggers don't make any money at all. Whether you're starting out or looking for ways to optimize your blog, here are five amateur blogging tips to help get you there:
1. Set up systems to monetize from the start
Most people make the mistake of setting up monetization strategies after they start getting traffic. Even if your blog doesn't generate much traffic right away, you need to treat it like the profitable business you hope it becomes. You can monetize your blog in a few different ways:
Ads: The most common way to make money with a blog is by running ads. Popular choices are Google AdSense, Ezoic, and the Media.net content ad network.
Affiliate marketing: If you partner with other businesses, you can earn commissions from sales when readers click on your affiliate links. Amazon Associates is an example of an affiliate network that bloggers commonly join. Most companies have some sort of affiliate program you can join as well.
Selling products: High-income bloggers are 2.5x more likely to sell their own products, courses, and services. Selling digital products like e-books is the most common way to turn your blog into a money-maker.
Running ads is fairly simple. All you need to do is add a few lines of code to your blog and set up the account. Before you publish content, you should also consider how it could fit in with potential affiliate partners. Create a list of around 100 potential programs to sign up for, then create relevant content that includes these products as solutions. Even if you get one or two conversions, that'll be immediate revenue you wouldn't have seen otherwise.
2. Expect little to no traction in the first few months
Google neither confirms or denies this, but the Google Sandbox is definitely real. Brand-new websites simply have no authority. When they're competing with established sites, they're going to lose.
It takes several months for your content to start ranking in Google search results. Unless you're promoting your blog on social media and other platforms, you should expect to receive little to no organic traffic during this period of time. As you post quality content, earn backlinks, and pay attention to SEO, your blog will start to gain traction. Just remember that no matter how hard you try, your first six months or so won't show you much return.
3. Optimize your site for mobile users
Mobile optimization is absolutely crucial. More than 55% of website traffic comes from mobile devices, and Google's mobile-first indexing (which is now default for all sites) means your blog won't gain any search engine visibility without a high-quality mobile user experience. Here's a quick checklist to make sure your blog is mobile-friendly:
Use responsive themes: Responsive themes automatically adjust layout and content for different screen sizes. WordPress and Webflow have plenty of responsive themes to choose from.
Optimize images: Images should be optimized for size and resolution, as well as file format. PNGs are usually better than JPGs on mobile devices because they're much smaller in size yet retain quality.
Enable caching: Caching can make your website load faster by storing content locally after the visitor has browsed it once. If you're using WordPress, caching plugins like WP Super Cache can help.
Enable AMPs: Accelerated mobile pages (AMPs) are stripped-down versions of web pages that load almost instantaneously on mobile devices. Most content management systems, including WordPress, support AMP features.
Write in short paragraphs: You might think four or five sentences isn't very long. However, even tiny paragraphs on a computer will seem like walls of text on a mobile device. Your readers won't get the most out of your content if they're struggling to read it.
Add a table of contents to every blog: Your mobile readers don't want to scroll up and down every time they want to jump to another section. A table of contents at the top of each post makes it easy for them to find what they're looking for on a smaller screen.
Breaking up text with interactive content is also a good idea. Infographics, images, and videos make it easier to understand concepts for mobile users, who are used to tapping the screen and looking at multiple forms of media.
4. Share your blogging journey on social media
Social media is an absolute must as a beginning blogger because:
It helps you network with others in the blogging space (or your blog's niche)
You'll learn from others who post content about blogging
You can use it to build your personal brand (which leads to new opportunities)
Continuously sharing what you're up to will keep you motivated to improve faster
Some traffic from social media will inevitably trickle down to their blog
Twitter, TikTok, and LinkedIn are generally the best places to create content because content is much more shareable on these platforms. Choose one of these channels and start posting content about your blogging journey.
5. Choose a profitable niche
Many "experts" say to choose a niche that isn't saturated. In truth, saturation can actually be a good thing. It means there are plenty of others already making money doing what you're doing. The competition will be greater in profitable niches (especially if you don't have much experience in the space), but once you start gaining traction, you'll find you can monetize a lot easier because the impact of your content will be a lot higher. Here are some examples of profitable niches:
SaaS and computer software
Finance and investment
Health, fitness, and wellness
Hobbies (such as golfing or woodworking)
Dating and relationships
Parenting
Gambling and sports betting
Beauty products/cosmetics review sites
Choosing a profitable niche doesn't guarantee success, but it does give you a better chance. You'll also be able to join more relevant affiliate programs, get better ads placements, and find campaigns from larger brands. It's definitely worth taking the time to research profitable niches before you set up your blog.
Endnote
Blogging is a balancing act between making your content enjoyable for your readers and readable for search engines. It takes time to find the perfect balance, but staying consistent and following the tips above will give you a solid foundation to build upon. No matter how much (or little) progress you make in your first six months, keep writing and publishing content, and always make strides to improve.